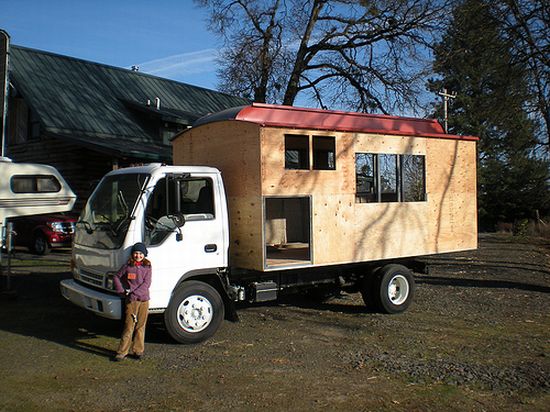 When John Labovitz, a resident of Silverton wanted to travel and keep his environmental impact to the minimum, he started to build his own house. Err…add truck to that, he started to build a housetruck for amazing life on the wheels. Well, the construction Is still on. However, it's a follow up on someone's dream from which we can definitely take a lot of inspiration. There is more after the jump. Just check out the status of his home here and there is an entire flickr stream to be seen.
He utilized steel box frame designed with a high roof, as it was stronger and sustainable than wood. He also included many windows for natural light and air circulation. The area is even less than 100 square feet, but the interior is designed to serve maximum utility and comfort. The front third is a loft bed with some room for storage underneath. On one side there is slated to be a small couch with storage under the seats and a tiny wood stove for sailboats.
The other side is slated to have a food preparation area for processing of fresh fruits and vegetable canning and also his small work area. He has also planned to cook outside with propane and install a small solar system to fend for his electricity needs in-case he is on move.
"I didn't want it to be so grid-like so I fudged to make it more comfortable," he said about his design.
His home is insulated with recycled wool. In addition, he has limited the use of plastics and all to limit the waste that could harm the environment. However, his environment sensitivity might not pay off well, as the truck uses eight gallons everyday. But, see the brighter side, he is not planning to use it everyday, but will journey across the country soon. The days he will not be driving it he will be living in his own house, which has no wheels. Of course, he has a house other than his house truck. According to him his housetruck is well suited to him.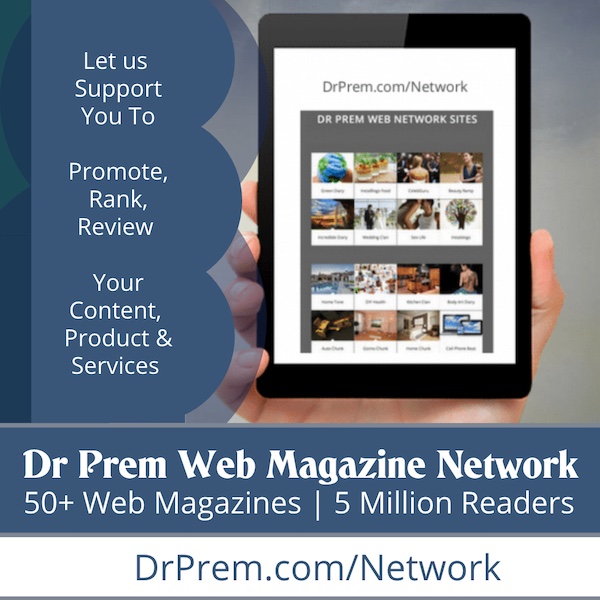 "It's a very un-American lifestyle if you look at it," he said with a laugh. "Fundamentally I'm designing this as though it was a time before the 40s. I joke and describe this as my Victorian RV."
Via: Willamettelive