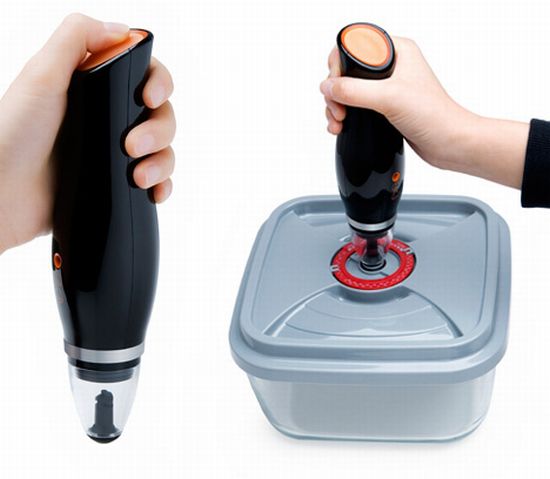 Having been conditioned by years of watching brainwashing infomercials, this Vacuum Sealer created by designer Jongho Nho is strangely making me wanna stuff everything I have in my seal-able Tupperware and vacuum seal all my possession for all eternity! Of course my better senses tell me that no good is going to come out of vacuum sealing my toothbrush.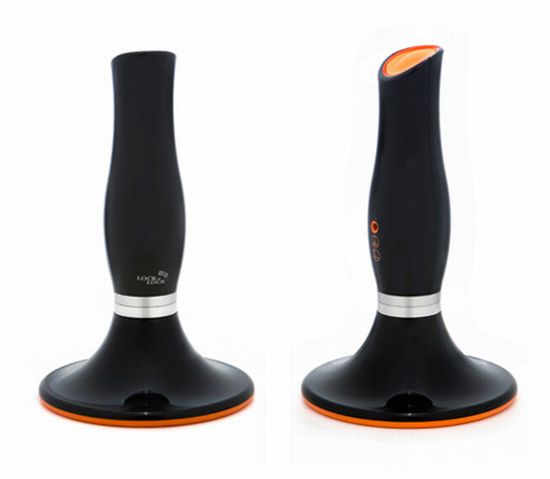 But you know what, this whole system comes with varying size plastic containers each of which have a port where you can dock the sealer and at the mere push of a button all air is sucked out which leaves everything so fresh!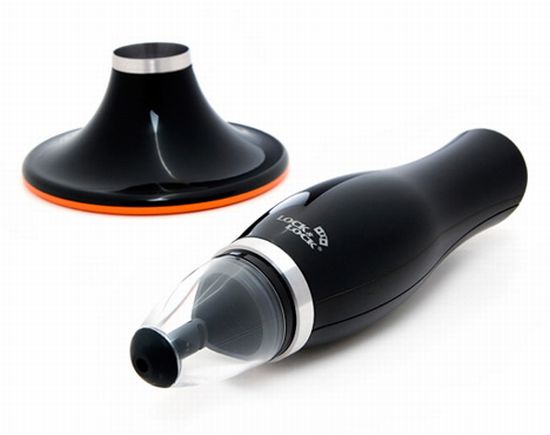 Oh hell, I'm sounding like a bloody infomercial again! Lemme go call my shrink!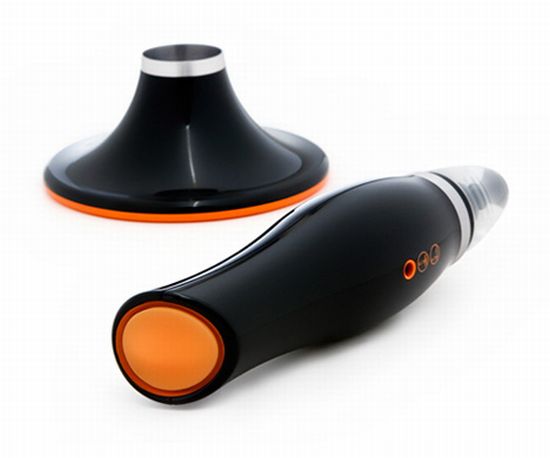 Source: Yanko Design