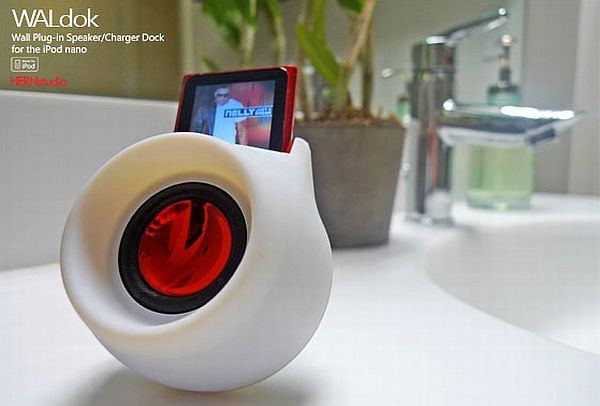 The WALdok is a little speaker/charger dock for the iPod Nano that plugs directly into a wall outlet, thus enabling you to plug-n-play and plug-n-charge your iPod Nano anywhere within your house. The ideation for the WALdok arose from a desire to use the iPod Nano while on-the-go – for instance while cooking in the kitchen, brushing one's teeth, or even sweating it out on the treadmill.

As the creators HERNstudio put it…
Design wise, we wanted to develop a product that was: portable and small in form-factor, convenient yet out of the way (no cords!), while not compromising on sound quality. Early form inspirations were wall plug-in nightlights and scented oil warming devices. Another important consideration was to complement both the minimalist rectilinear design of the iPod nano, WHILE addressing the round form-factor of the large speaker driver.
Most other portable docks and speakers are large and cumbersome, alongwith being loaded with wires. And this is where the WALdok scores high on clean portability. This latest gizmo companion can be yours for $79.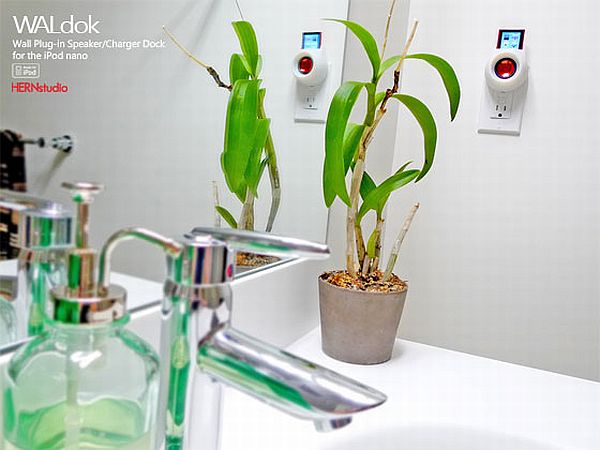 Via: Crunchgear/Kickstarter