Anyone who has had the privilege of visiting Pakistan will tell you that the country has a unique and rich culture. From meeting its people to experiencing its landscape wonders, Pakistan does not disappoint in terms of cultural beauty. And Pakistanis are the kind of people who are quite passionate about maintaining their culture and honoring their heritage.
Pakistani culture is evident in many facets of the nation. One way to analyze it is through the home décor sense of the locals. The interior designing industry in the country has flourished as people have an affinity for art and design.
The Idea of a Pakistani Home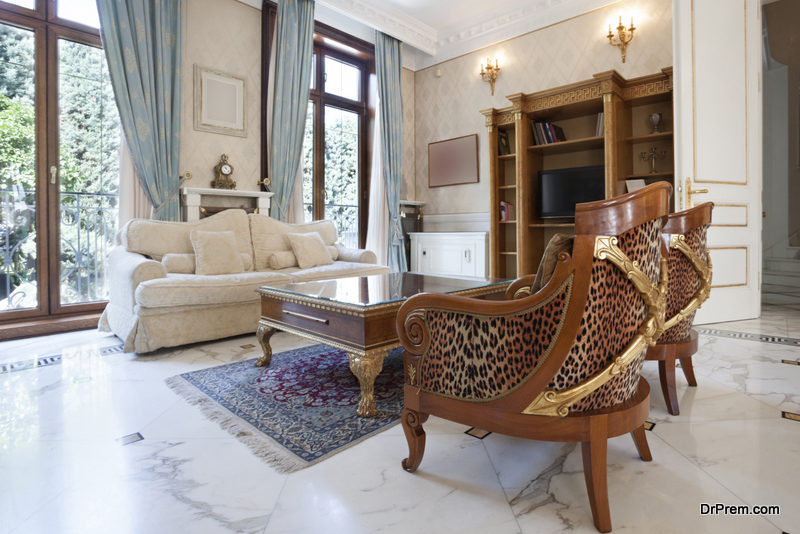 An average Pakistani home is quite family-oriented. People love to sit together with their loved ones, invite neighbors, and enjoy small meals together. This leads to a prevailing sense of keeping a cozy home décor to make people feel welcomed and comfortable – the feeling of being at home and peace.
Pakistanis generally try to keep their homes spacious, cool and naturally illuminated. While some of them may enjoy the luxury of it, the need also arises from the mostly warm weather in the region.
Locals also prefer a high sense of privacy in their homes; even if they happen to have small houses. The room for welcoming guests is decorated appropriately, but is almost always separate from where the family dwells most of the time.
One will also find the local people to be quite conscious about cleanliness. Hygiene is a significant part of Islam, which is the majority religion of the country. Therefore, Pakistanis take extra measures to keep their living spaces neat and clean.
Pakistani Home Décor
Pakistan does not have a specific type of home décor culture. For example, Scandinavians are particularly popular for their minimalism. Instead, the uniqueness of Pakistani home décor comes from the fact that it indicates a number of influences.
Studying the development of interior designing in the country, one would discover Islamic and other influences from the region's history. Apart from the Islamic inspirations visible both in architectural and interior design elements, it is often easy to identify impacts from the ancient civilizations of the Mohenjo-Daro, Gandhara, and Mughal-era. Also, since the region went through British colonization, British influences are quite evident too.
How Pakistanis Decorate their Homes?
Entering a traditional Pakistani family home, one will enjoy a good sense of colors, lighting, proportion, space, and other such factors that make for intelligent interior decorating.
Here are a few decorative elements and accessories you will witness in a traditional Pakistani home:
Beautiful Rugs and Carpets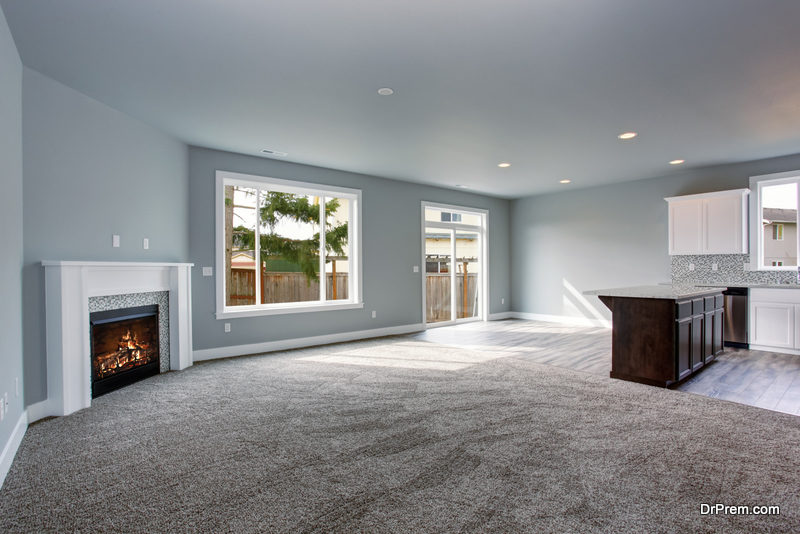 Pakistanis have an affinity for decorating homes with beautifully crafted rugs and carpets. While some like the imported variety from the neighboring country Afghanistan, it also happens to be a local craft.
In recent years, modern homes have shifted to tiled and other variety of floors, but you would still find a carpet in at least one of the rooms; mostly where the family plans to entertain guests. Carpets are considered not just a decorative element, but something that makes a space cozy, welcoming, and homely.
Walls are Never Bland
Most Pakistanis don't really utilize a wide range of paint colours for their homes. The use of a simple beige wall paint is quite common. However, those who can afford the luxury do make use of a variety of color combinations in different rooms.
A middle-class home, on the other hand, will apply other methods of decorating the walls. Accents are created with wall paintings and hangings; never leaving them bland.
Most homes also feature decorative ceilings to add more dimension to the interior. A number of old residential buildings also have high ceilings, along with skylights, in order to keep living spaces cool against the excessively warm weather.
Abundance of Cushions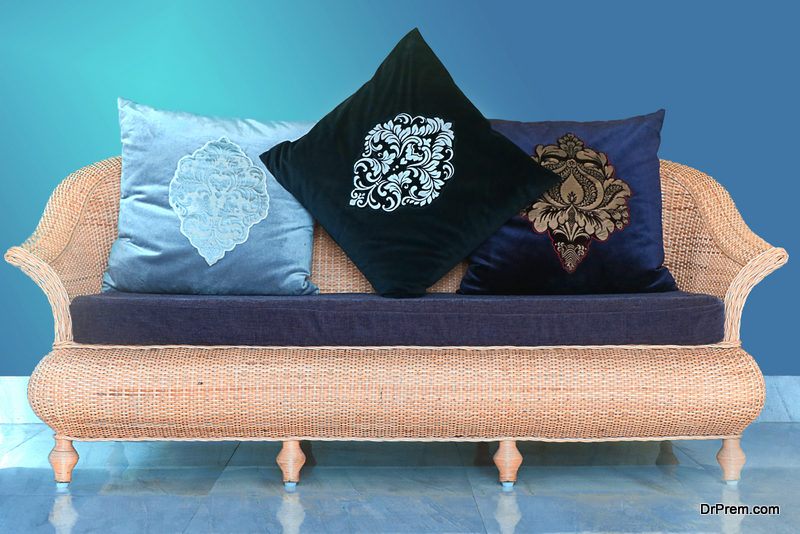 Beautifully decorated cushions in a variety of sizes are common in Pakistani homes. Locals add them to sofas, beds, indoor swings, and even use large-sized ones for creating floor seating options.
These cushions often feature embroidery and mirror work. Digitally printed cushions are also popular nowadays.
Decorative Textures
Pakistanis are not shy of enhancing their home décor with the use of different textures. As per needs, the locals opt for different textures to add to their rooms. For example, woodwork is quite common on walls, along with wood furniture and fittings. Those who like their interiors on the more contemporary side, go for metallic textures. Velvet and its variety are often desirable for the fabric of cushions and sofa poshish (coverings for sofas and other chairs). Many locals also like the convenience and formal look of leather furnishings.
Curtains are Essential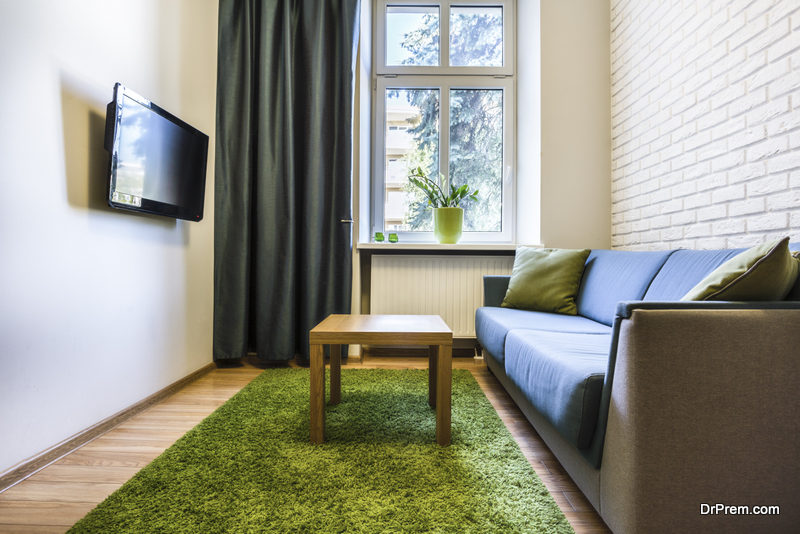 Since people in this country are conscious of their home's privacy, they hang curtains no matter how big or small the window is. However, these curtains are also quite decorative. Décor enthusiasts use a variety of fabrics for this purpose – incorporating different styles of curtains as per convenience. Nowadays, a number of locals have switched to blinds as the daily lifestyle needs to keep evolving.
Style of Decorating
We can safely say that Pakistani home décor is eclectic in nature. Local home décor enthusiasts combine a number of different popular decorating styles, but not without balance. One would see a lot of small trinkets, a combination of sofas and chairs in one room, centre and accent tables, chests, shelves, etc., but each item is placed appropriately so that it complements the others.
Over the years, Pakistani home décor culture has evolved a lot. Nowadays, local homes also feature modern decorative elements, but not without losing touch with what has been traditional for years. Whether it is architectural or interior designing, the combination of new and old has become a norm (property listings on websites like prop.pk show good examples of such homes).
If you ever happen to take a trip to Pakistan and have an interest in exploring the local home decor scene, you can find a lot of interior designing brands. These designers can provide you with a deep insight on what an average Pakistani seeks for home décor purposes.
Article Submitted By Community Writer