Seeing the faces of your loved ones around your outside dining table is one of the best things about warmer weather. With the promise of sunnier skies come bike rides, ice cream, picnics, camping, and gathering family and friends together for a good old-fashioned cookout. Not to be confused with a barbeque, cookouts are done over an open flame and are a quintessential part of summertime.
When barbeque/cookout season arrives, UK consumers can spend an average of £208 on their cookout equipment – not including food, accessories etc. Due to this, UK families want to ensure that the quality of their cooking equipment reflects the quality of the food it produces.
So, as grilling season approaches, now is an excellent time to take stock of your outdoor cooking arsenal – and determine what you might be missing. To assist you in this task, we've made a list of several outdoor cooking essentials, from new pieces of equipment like a pizza oven to new tools like no-slip tongs that are perfect for your next big cookout. So, start clicking 'add to basket': your perfect cookout awaits.
1. Pizza Oven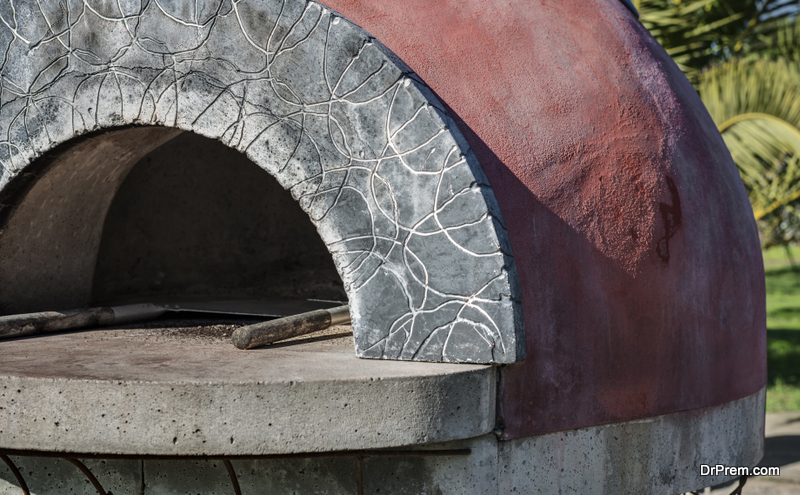 You don't have to be Italian to enjoy good stone-cooked pizza. With grilling season fast approaching, you might already be planning your first cookout of the year to catch up with family and friends and enjoy some al fresco dining. Yet, if you are determined to make this cookout unlike all others, you might be craving something other than traditional cookout food. Why not invest in an outdoor pizza oven if this is the case?
As well as being able to cook fresh pizza in as little as sixty seconds, investing in a pizza oven is a fun activity for your cookout guests as they'll all enjoy making and cooking their creations. If you're hesitant to move away from your beloved barbeque or fire pit – not to worry – some pizza ovens like the ones from Ooni can cook more than just pizza. Flame-grilled steaks, fish, meat joints, vegetables, bread, and more are added to your cookout menu.
Learn more about Ooni's range of outdoor pizza ovens by visiting their website, where you can find their complete product selection, preparation tools, recipes, and helpful blog posts. Consider taking your next cookout to the next level with a pizza oven from Ooni this year and create stone-baked pizzas that would make even the strictest Italian say 'Bellissimo'!
2. Non-Slip Tongs
No cookout would be complete without several pairs of tongs, arguably one of the most used pieces of equipment at any al fresco dining affair. Renown for making a satisfying noise when you click them together, tongs make it easier for the individual in charge of the grilling to move, rotate, and serve food with precision.
Burning your hands can severely dampen the mood of your cookout, so ensure that you keep injuries to a minimum and purchase a couple of sets of tongs. Since your cookout is going to be the first (and best) of the year, it only makes sense that you want the best of the best equipment to assist you in making your food better.
We recommend opting for a pair of non-slip tongs with soft grip silicone handles, stainless steel construction, and a locking mechanism which minimises the risk of them breaking once you come to store them for the next cookout.
Additionally, we advise purchasing multiple sets so that as food comes off the barbeque and is ready to be served, your guests can help themselves instead of relying on the cook to serve them. Plus, use one set for cooked meat and another for raw produce to avoid cross-contamination – the last thing you want your cookout to be remembered for is giving everyone food poisoning!
3. Dual-Tined Skewers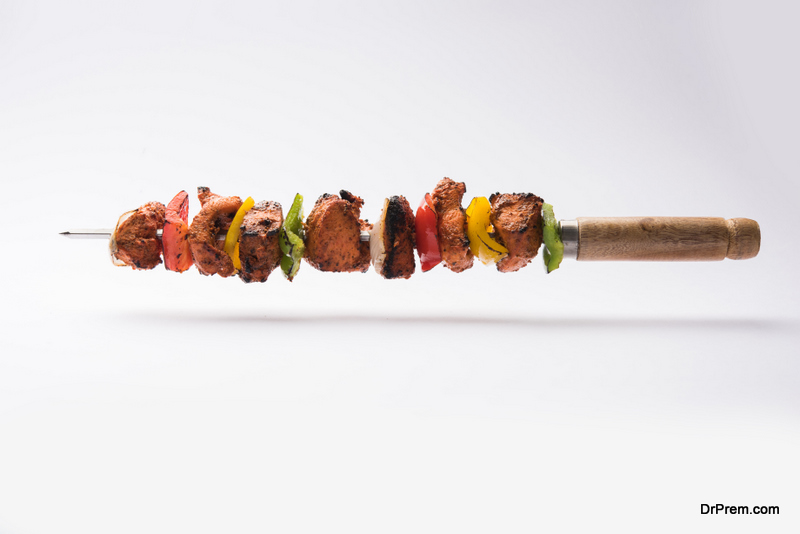 One piece of cookout equipment that could rival tongs is skewers, with kebabs being one of the most beloved summertime foods. However, if you're still relying on those wooden skewer sticks you can purchase from your local supermarket, it might be time to elevate your skewer game with a pair of stainless-steel dual-tined ones.
On the market today, you can find a range of skewers for your grilling needs; we recommend purchasing a sturdy pair that are dual-tined so that the chances of your meat and vegetables slipping off the skewer and onto the floor are minimised.
Most of these models come with a silicone slider towards the bottom of the handle, which enables you to slide your food off the skewer and onto your plate without burning your hands. Plus, you won't have to worry about getting your hands messy until you come to eat your kebab! Find skewers like these on online shopping platforms like Amazon or eBay, or get them at your local home/garden store.
Article Submitted By Community Writer