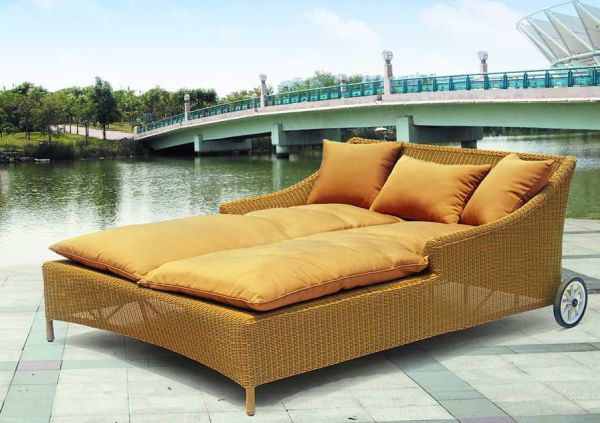 For those people who love to relax and rejuvenate by sunbathing in their backyards, this is now possible by creating one's own Spa atmosphere. The exciting new outdoor lounge beds creates the luxurious Spa image right in the middle of one's home. These stylish and luxurious furniture designed for durability and beauty comes in many designs and shapes. Rather than getting away on an expensive weekend many people have started opting for investing in a great backyard resort.
This is where the outdoor lounge comes into play with various designs to suit any household taste and decor. The designs can vary from very simple to the extravagantly elaborate in detailing. The lounge bed is not only a private space for relaxing and reading but can be comfortable place for guests to lounge around. It is also a most relaxing and enjoyable place for the family to gather for private moments in the evenings. Listed below are some of these lounge beds in many styles such as Mediterranean, romantic, rustic and contemporary.
1. Sun pad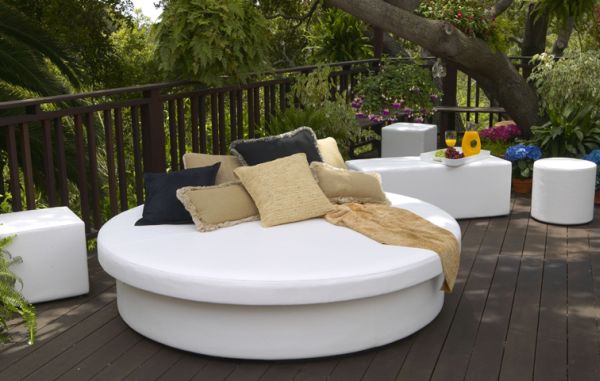 Made of the same material used in outdoor boats and vehicles, the sun pad cushion foam is covered in marine grade vinyl. The sun pad with strong structure foam made of patented polymeric is lightweight to carry around. It can be spray cleaned with water and no harm is caused by chlorine salt or sun heat. These unique modular designs are weatherproof. lightweight, durable and comfortable. It has clean classic cut to its circular body and a most elegant furniture piece. This unique design is by Angie Thornbury and can be used as a circular seating apart from its outdoor use. It is mad of recycled materials with a guarantee of 5 years span for the structure and 3 years for vinyl material and has been made in California.
2. McCar patio lounge bed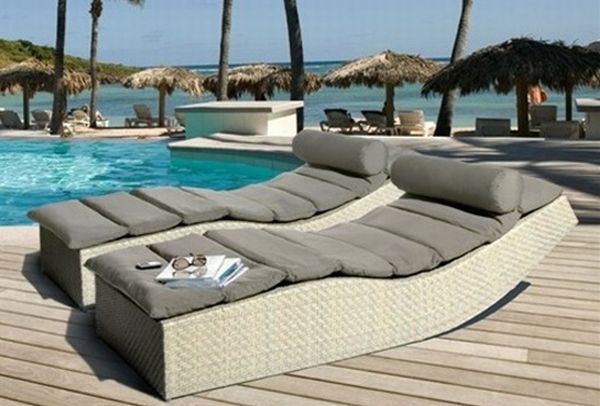 This is an attractively simple patio bed ideal for outdoor relaxation. This McCar Patio lounge bed is off white in color with water resistant synthetic rattan frame and comes in 70.7wx22Dx18h size. It has charcoal padded cushion seats for a touch of easy comfort. Its slightly arched curve is ideal for the back support and gives great comfort over a long duration. It is an excellent decoration as well as entertaining and relaxing.
3. Usona lounge bed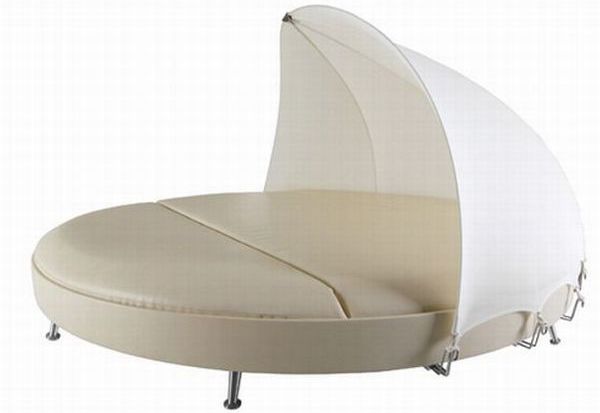 Created by the Philadelphia based Usona company, this bed is an appealing and minimalist natural set up with a 360 degree adjustable sun shade. It shades from the sun and is a protective shield against air elements. It comes in distinctly three different sizes and colors. It is totally waterproof and is UV resistant as well. The circular design measures 79×94.5×51 and the triangular measures 94.5x51x59 inches. The contemporary feel of this piece of furniture is accentuated by its practicality of purpose. This is an appealing, comfortable and chic outdoor lounge bed, adding glamor and practicality in its use.
4. Wicker outdoor lounge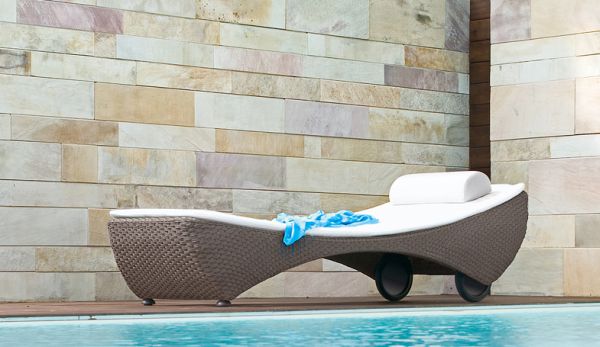 The lounge allows you generous hours of comfort and relaxation with a durable weather resistant aluminum frame. This lounge has a moveable wheel which can be maneuvered in your choice of position. Its cushion and pillow pads you up in comfort and the wicker is taut and sag resistant. It has a classic romantic look and is ideal for summertime snooze in the poolside.
5. Chaise lounge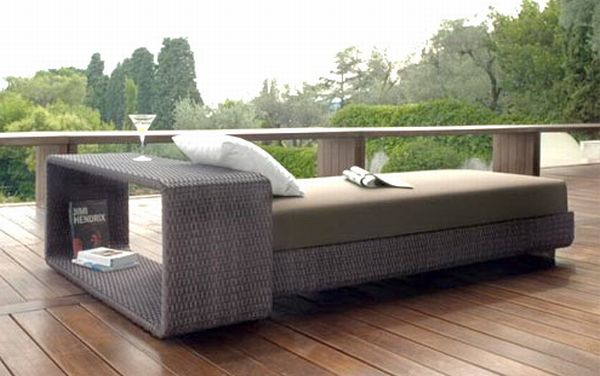 Made of high quality 100% handicraft rattan weaving, this chaise lounge is reasonably priced and comes in multiple colors. Its frame is made of rust resistant aluminum which is powder coated and is suitable both for indoor and outdoor purposes. In addition it is weather proof, non-toxic, biodegradable and environmental friendly. It is also UV resistant and the cushions are waterproof polyester with optional colors. The design is streamlined and gives a touch of the countryside with an emphasize in its comfort level.
6. Outdoor wicker lounge bed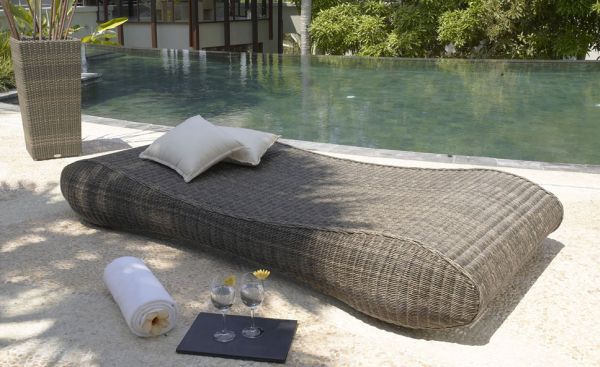 It lays flat on the ground and is a unique outdoor bed. It has been given the highest quality in its weave for long durability. It is glamorous, comfortable and comes in Cappuccino or poly peel weave. The cushions are to be purchased separately.
7. Outdoor Anjuna lounge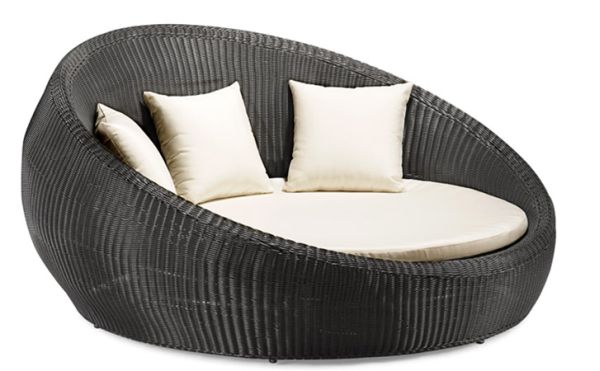 This outdoor lounge is water resistant, UV treated and is made of aluminum frame in synthetic weave. It comes fully assembled with foam cushions in black or white colors. It is an enveloping lounge with a capacity area of spacious comfort.