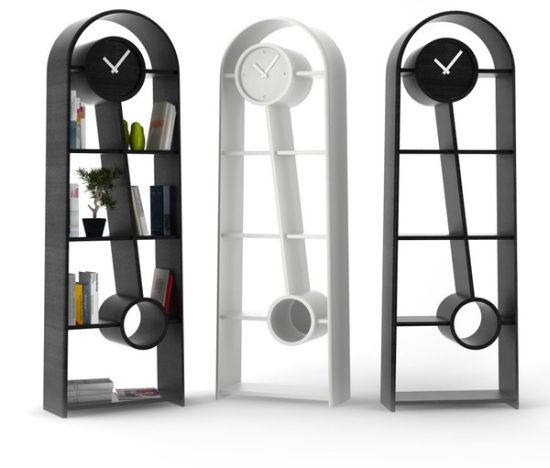 Ever thought that a book shelf could also be a pendulum clock? Bet you never did! Didn't I say that at Hometone, we only want to introduce the coolest stuff to you? So, what are you waiting for – take a look at this awesome P-bookshelf by Yar Rassadin aka Babkin.
Pictured here is a cool bookshelf that is a perfect combination of an old-time floor pendulum clocks structure and functional shelf for books.

What's different?
Certainly, we've come across numerous creative bookshelves. What makes P-bookshelf one of its kinds is its endearing blend of modernity and functionality.
Via: Freshome