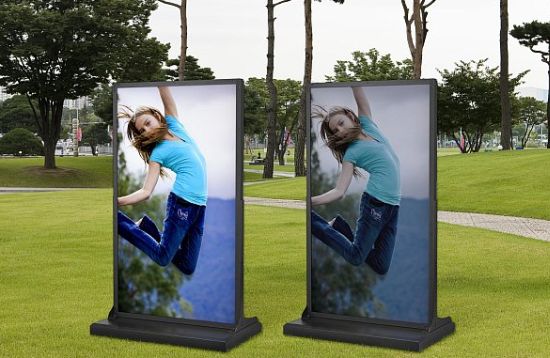 Samsung has always added opulence to your home with cool electronic products. Now, it has something different to offer to you. An LCD digital display for your outdoors! Designated an Innovation Award 'honoree' for the 2009 International Consumer Electronics Show in the Video Display category, this cool Samsung DID is what anyone would like to grab!
What's different? It's a new generation outdoor display with the world's brightest panel which makes it competent of being used in the toughest of conditions outside. Its sleek looks, distinctive features make it one of its kind.
Price and availability: Samsung's 70-inch super bright digital information display will be burning out retinas near you next year.
Via: Gadgetvenue