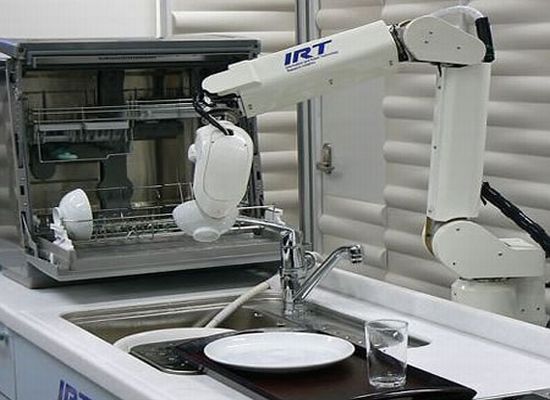 House work is never easy and especially when it comes to washing up. Washing dishes in the kitchen is perhaps one of the most irksome tasks. Panasonic's latest creation, the KAR robot arm developed by a group of researchers from Panasonic and the University of Tokyo, will wash the dishes for you in the kitchen.
What's different? The one armed robot can gingerly handle your most precious chinaware, wash the entire set and then place the dishes in a kitchen dish rack and that too without making a mess. Indeed, a 'dream come true' for any modern housewife. Do I still need to spend more words on its inimitability?

Watch the kitchen robot at work in the video pinned below.