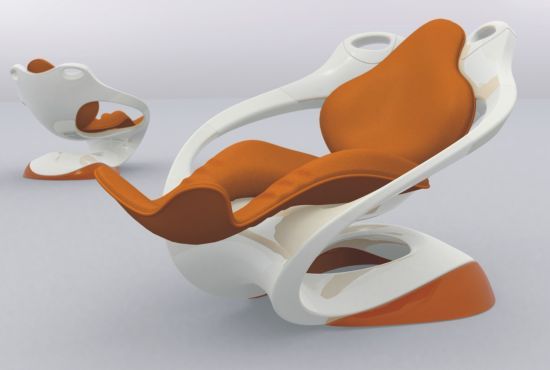 After a tiring day at work, one wishes for a comfy sofa, lounge or chair that could ease the exhaustion. Well, Zen Recliner is a splendid chair that will do the trick. A comfy recliner that expresses a modern feel with its glossy and spotless surface!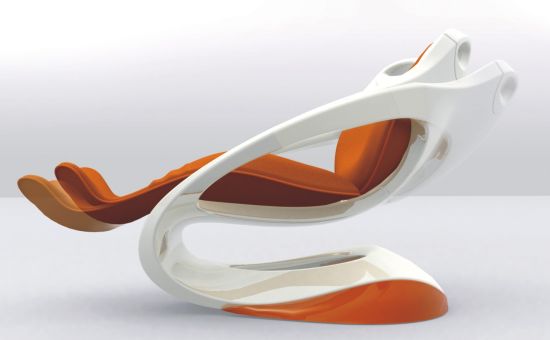 What's different? Designed by Jay Hung and Paul Fong, the spirit of Zen is the balance between the dynamic and the motionless state. It's a smart recliner that lets you relax and unwind but takes care of your sagging muscles and plump belly too. Certainly, something not humdrum or run of the mill!
So, if you're the one who is probably aware of a weakening body but seldom have an opportunity to go outdoors and get some exercise to stretch the body, Zen could be just the right pick. I won't be wrong to say that Zen is the perfect home furniture. A blend of style, modernity and functionality!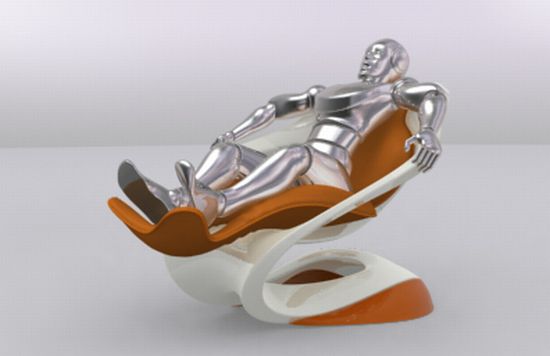 Thanks Wei-Chieh Hung!