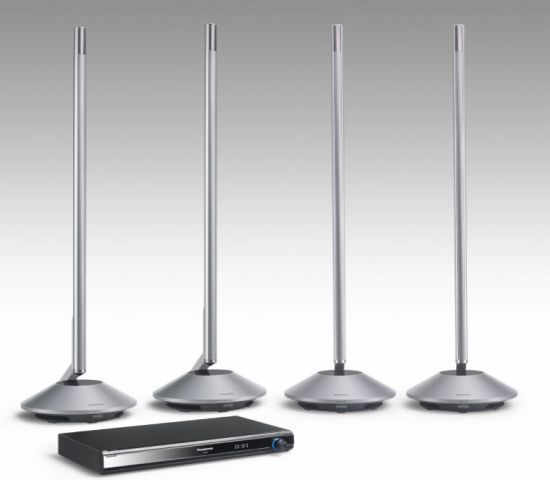 Companies around the globe have come under one roof. Why? Well, to show off their best products. As far as home products are concerned, Panasonic is playing the lead role with a bundle of home theater systems at the CES 2009. Pictured here is yet another but definitely the best of the bunch. Dubbed SC-TZ1, it's a wireless home theater system with four spindle-like speakers that are simply awesome.
What's different? Somewhat unusual you may call it, but guys, it's the best home theater system unveiled by the company till date. Sound Slim Speakers with integrated subwoofers, virtual 7.1 surround sound effect, and uncompressed audio are the standout traits of this outstanding home theater system. Steal a quick look once again. Don't you think it would look awesome in your trendy living room?
Price and availability: The SC-TZ1 is scheduled to be released in the spring. Price not yet available.