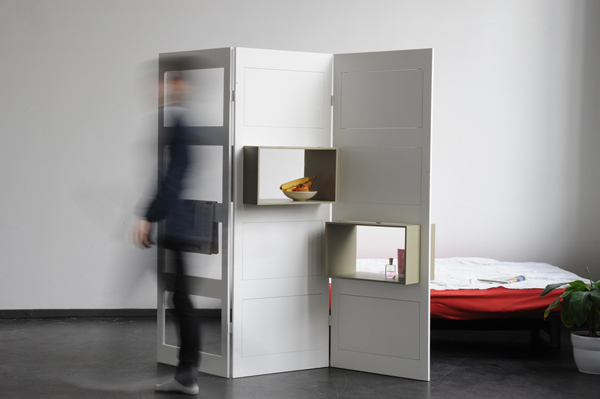 Finding a spacious house in cities at an affordable price is nothing less than a dream. Small apartments hardly leave people with any private space. The same room has to be used for a lot of activities, which can be quite annoying. Anne Lorenz has come up with an ingenious product that will divide spaces as per a user's whim and fancies. Named the Parawall, it will lend comfort by providing a personal corner.
The designer joined hands with Hanna Emilie Ernsting to craft this ingenious system. The wall is modular in nature and can take many forms. The basic frame has been crafted from wood and can be altered further. A user can fix additional blinds and boxes with the help of magnets. This can be fitted or removed, depending on if you want the area to be transparent or more sheltered. The wooden boxes can be used as a base for adding decoration pieces like candle stands and vases.
Expecting friends for an evening tea session and kids need a space to play as well? Well, fret no more! Simply, divide the room into two parts and create a play area for kids. Swap the area into a bedroom or a living room, the choice is yours. Parawall will give you a lot of freedom and options for a user-friendly experience.
Via: Annelorenz