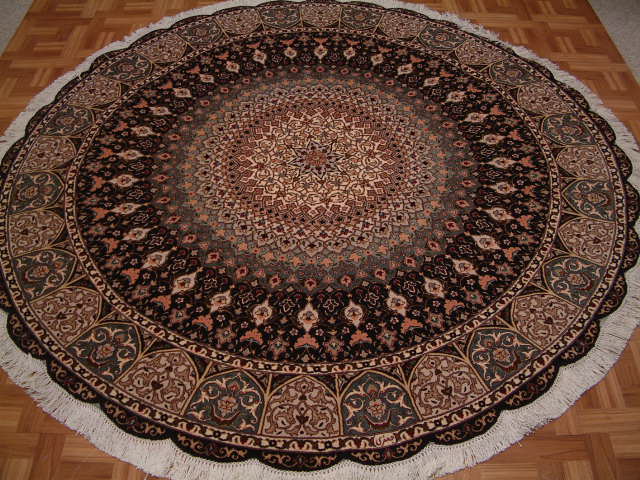 We have made efforts to customize our living places in order to make them most comfortable and to provide them aesthetic appeal. Dwelling styles and designs have changed right from pre-historic caves to modern day apartments, château and mansions. For aesthetic appeal every element from construction style and architecture matters a lot. Similarly, home décor products like drapery, furniture, and lamps etc, hold the capability to transform a very simple house into a beautiful cozy home. Persian carpets are one of the most premium home drapery products which can be used to provide a rich and luxurious appeal with a classic and antique feeling. This art which is influenced by both the south Asian and middle eastern culture over time contains elements of rich embroidery and pattern work. These carpets are still manufactured on handlooms in a same way as they were made 2000 years ago. They feature beautiful merging flower patterns in spirals, mehrabs and number of other motifs which depict Persian folk tales, hunting scenes, Islamic philosophy and poetry of Rumi and Omar Khayyam. Not so long ago, they were exclusively used by royals and aristocrats only, but for past few decades they are accessible to upper middle class as well due to change in production style and declining costs. Read on to know more about a few shortlisted carpets which rate best on the parameters and authenticity. Go ahead and find one according to your taste and home requirements.

1. Tabriz Persian rug #1225
BRAND : MP Persian Rug Imports
PRICE : USD 4401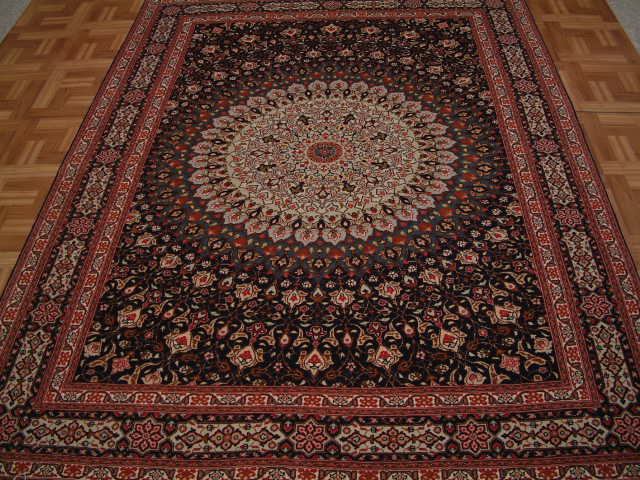 One of the most attractive designs anybody has seen in Persian carpets. This rare piece of art is called Tabriz Rug. Tabriz rug features a variation of the dome shape design and it is extremely hard to find. Even though the design makes this it an absolute showpiece, it is perfect for everyday use. You can expect to receive a lot of compliments about your choice and love for art. This handmade piece will enhance the beauty of your home.
USP
Classic & rare dome design, contrast color make it a trademark Persian rug
PROS
The main material is kurkwool and silk was added as highlights. 2. An eye catching beauty, with detailed work of color & texture at the edges.
2. Tabriz Persian rug #1106
BRAND : MP Persian Rug Imports
PRICE : USD 2990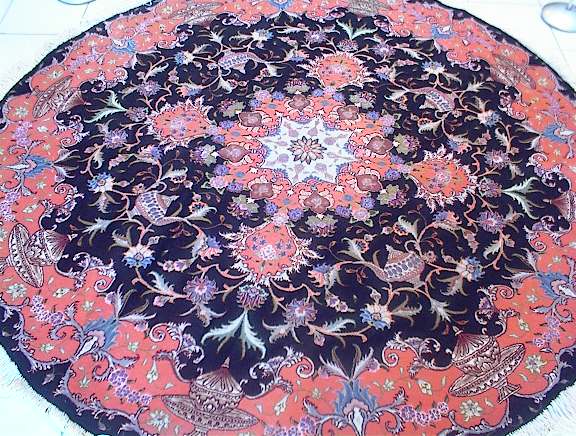 A masterpiece from treasure of Persia; a Tabriz rug with great use of color, fabric & art makes it so beautiful. The main color used in it is black and other colors include various shades of red, pink, beige, teal and white which give it a timeless look. Use of wool and silk as fabric on a cotton base is a great example of Persian workmanship. Circular shape makes it multipurpose. Buy it to feel rich, classy and royal.
USP
Rich texture, good design, and round shape make it different among all kinds of Persian rugs
PROS
Very nice blend of Persian art. 2. A new circular design with nice textured edge.
3. Nain Persian Rug – 9′ 10″ x 13′ 1″
BRAND : Presisk Tepper Senter
PRICE : USD 4128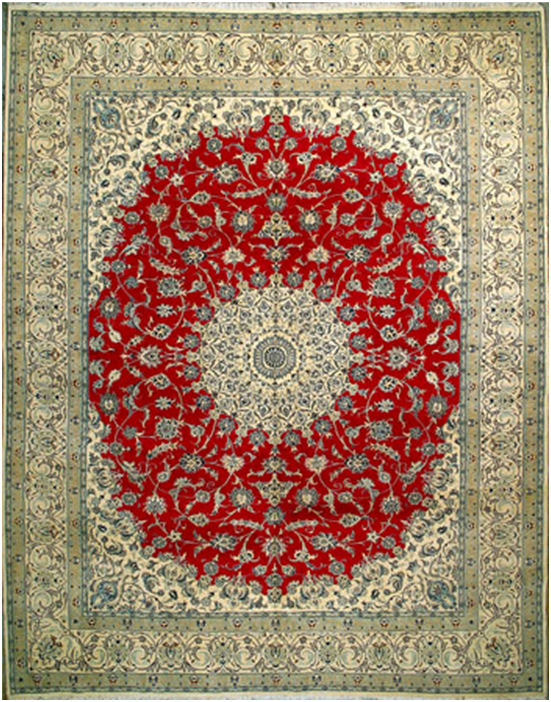 It is one of the most beautiful rugs in Persian collection. It comes from 'Nain' family of Persian carpets. The design, color & texture, everything makes it a perfect example of Persian manner. Red color used at the center and golden base makes a perfect contrast. This carpet is very good for any kind of flooring, either it is wood, marble, light or dark. It is a handmade rug in 'Nain' style using cotton as a foundation & wool and silk as pile. This carpet is available in large size. A heart-touching beauty. Buy it and you will feel proud on your choice.
USP
A perfect example of Persian art and culture. Beautiful texture contrast, background; everything in this carpet is mesmerizing look
PROS
Floral pattern with Nain design. 2. Excellent use of fabric.
4. Persian Hand-knotted Red/ Navy Mashad Wool Rug (8'2 x 11'6)
BRAND : Red Oushak Ziegler rug
PRICE : USD 1106.8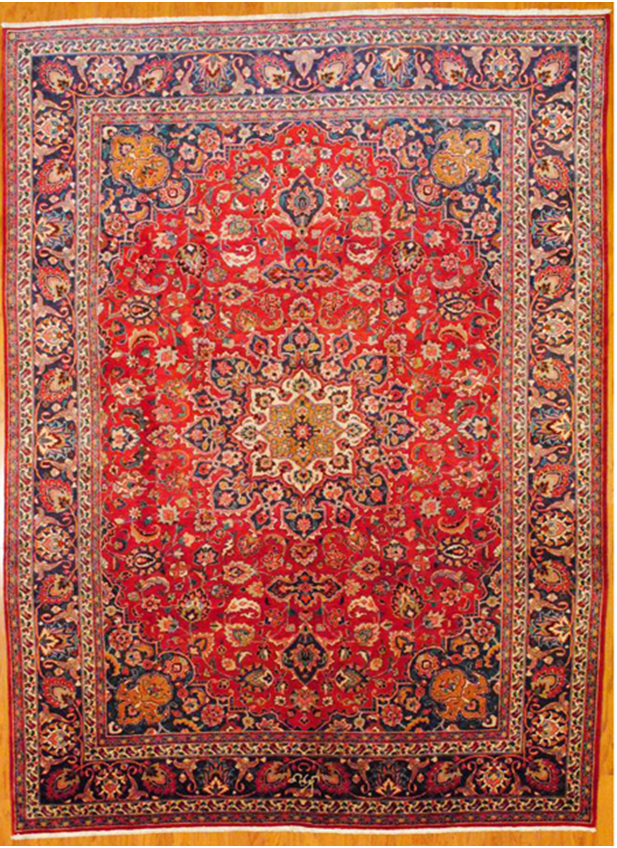 The handcrafted touch of artisan skill creates variations in color, size and design. A traditional styled Persian carpet, rich in color and texture. This carpet is from holy city 'Masad'; which is a rug weaving center from a long time. The pattern used is floral with red as a primary color. Navy, ivory, tan, green, pink colors are used as secondary colors which give this carpet a complete Persian look.
USP
Wool used as a primary material gives it a rich and smooth feel while touching. Vibrant colors, rich texture and Persian traditional design make it a must buy
PROS
Very rich in colors and design. 2. A perfect piece of art for art lovers.
5. Nain Persian Rug – 3′ 4″ x 13′ 0″
BRAND : Rug & Rug Persian rugs
PRICE : USD 1744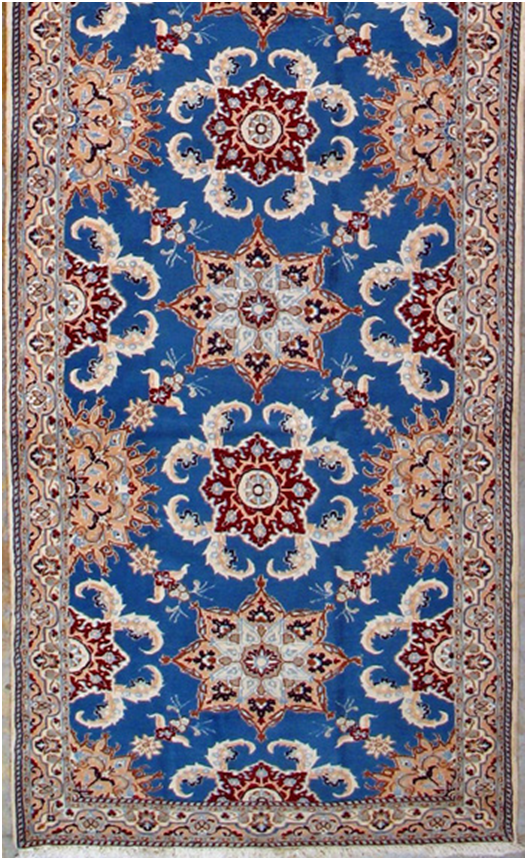 A handmade Nain Persian rug form the land of Persia, exclusively for you to make your home beautiful. The colors, material, and design everything show the extraordinary work or art. Very wise use of colors with floral pattern and design at the edge takes it so far from its competitor. While looking at it you can feel the effort, which makes it a masterpiece.
USP
Wise work of color, good use of fabric, make it an excellent piece of art
PROS
Due to its runner shape, it consumes very less space.
6. 6×9 Beautiful Design Red Persian Tabriz Rare Fine Rug
BRAND : Rug & Rug Persian rugs
PRICE : USD 1799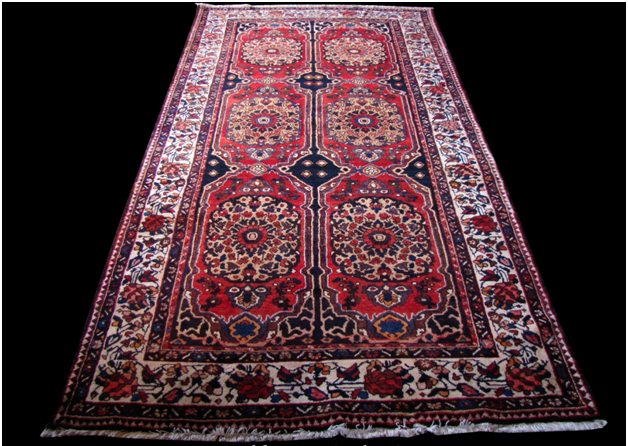 This rug will add grandeur to your interior design. This rug has everything style, color, texture, or design. It comes from Persian family of rugs so no question about design & texture. Weavers used very wide range of colors for creating it. Wool as a foundation makes it durable and easy to handle. You would definitely love to have them on the floor of your home.
USP
Very nicely crafted with wool and silk fabric give it nice look and texture
PROS
Wool as a foundation makes it comfortable & durable.
7. Tabriz Persian rug #1263 Genuine Jafari rug
BRAND : MP Persian Rug Imports
PRICE : USD 4401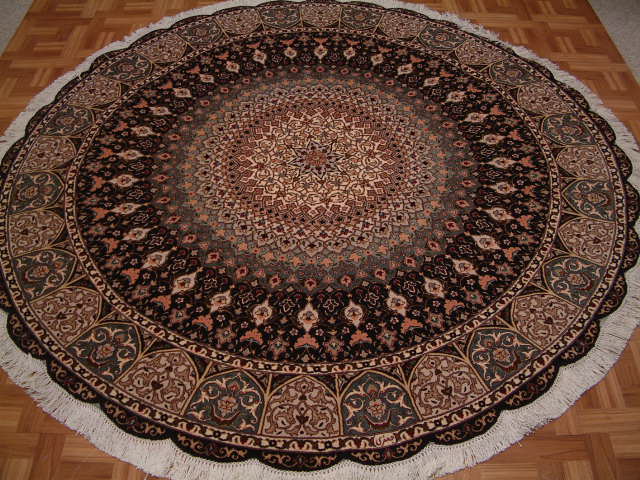 It is a perfect blend of art and beauty of Persian carpet. This is a genuine Jafari rug. The design in this Tabriz rug is called Gombardeh and it is the most popular pattern in round rugs. Both, the workmanship and quality, are absolutely gorgeous. One additional feature in this rug is the edge, which features very detailed workmanship. Colors used in this rug are good. They make good contrast with any kind of surface, either it is light or dark. Buy it to feel the comfort and richness.
USP
This is a classic Persian Rug that features a state of art design which is hallmark of Persian architecture and art
PROS
Persian touch in a new design. 2. Beautiful edge, good use of colors.