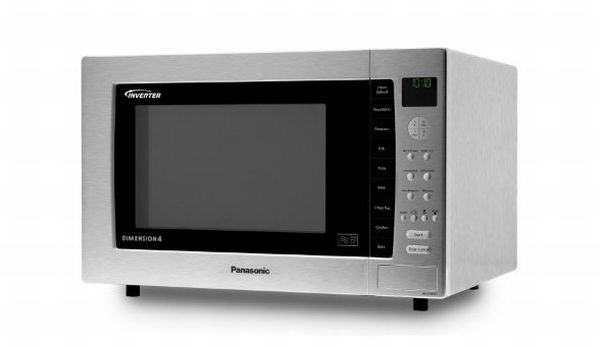 In the need for a quick and easy frozen dinner or some popcorn for a movie night, microwaves are the best options. They are getting more compact and powerful, overtaking the duties of other equipments reducing your efforts in preparing meals. If you are thinking to buy a new microwave then do not wait, and go ahead to buy one. Here is a list of top microwaves available in the market, which can help you in choosing almost a perfect kitchen partner. Read on to know more.
1. Sanyo EM-S2297V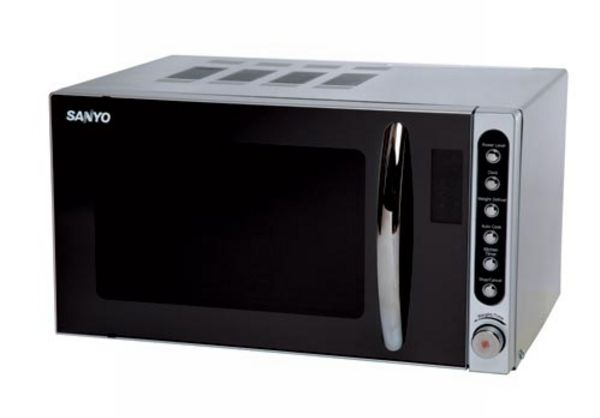 The multifunctional microwave comes with a stylish 'mirror effect pull handle' door and has bags of space. At first glance, it looks small but it has a space of 17 liters, powered by 700 W. This is very effective in cooking any kind of food and comes with many features including weight adjusted cooking, auto-defrost, 99 minute timer and an LED display that shows timer and a 12-hour clock.
Price: $63.55
2. Kenwood K20MSS10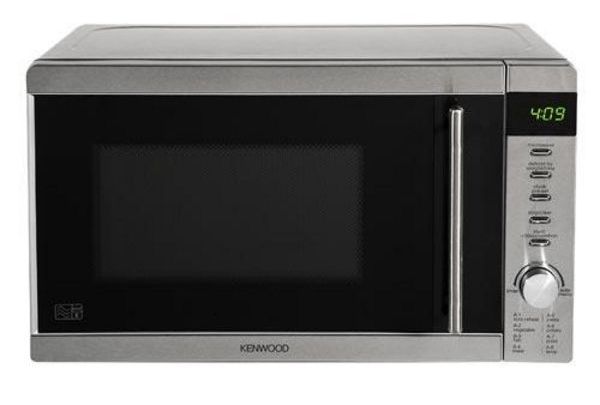 This is a stainless steel microwave with eight automatic cooking programs, and is capable of two stage cooking where you can defrost your food and then cook it. The microwave packs a lot of features to help you in cooking or reheating. It boasts 800 watts of power and 20 liters of capacity to serve you a delicious and nutritious food every time. The fantastic oven is less than 45 cm wide and comes with a digital control panel with a choice of 5 power levels, auto-defrost option and many other auto-cook programs.
Price: $78.97
3. Panasonic NN-E281BMBPQ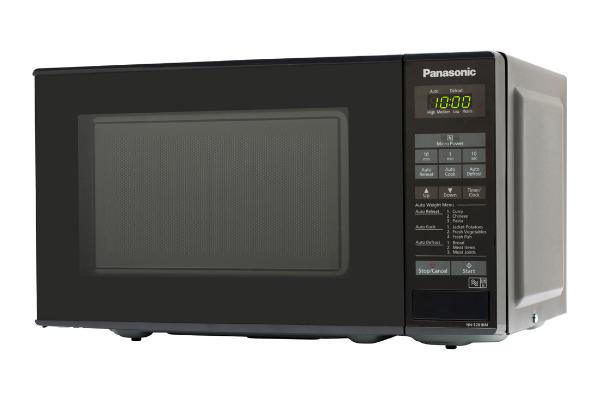 This compact microwave is packed with flexible features to make everyday cooking simple. It comes with auto weight program that automatically calculates the cooking time, once the weight is entered. There is a child lock in the device that prevents little fingers to interfere with it. Inside the device, it is furnished with acrylic linings that make cleaning and wiping easy. The silver finish microwave has a power of 800 W and a capacity of 20 liters. If you look at the dimensions, it is 25.8 x 43.7 x 33.7 (H/W/D) cm.
Price: $94.6
4. KENWOOD K25MSS11 Microwave Oven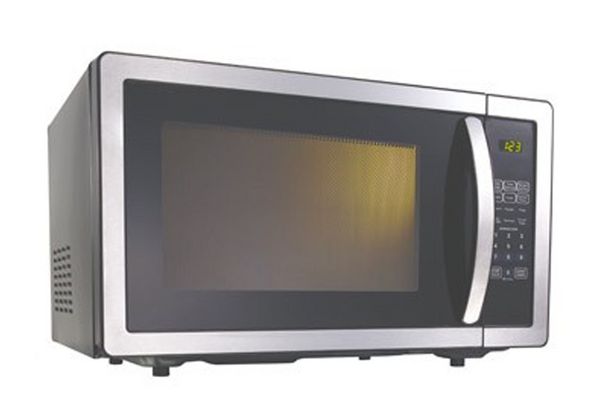 A stylish stainless steel microwave, that offers versatile convenient cooking power at an attractive price. The only motive of the microwave is to take stress out of your busy lifestyle. It delivers 900-watt microwave power that is perfect for preparing wide range of meals, heating of frozen food and cooking a full dinner. With defrost and auto-cook functionality, spacious 25-liter interiors, convenient touch controls, and 11 precise power level, it is ready for anything and everything. If you want to know the dimensions in centimeters, it is 57.9 x 46.0 x 36.2.
Price: $99.50
5. Sharp R27STMA Compact Microwave Oven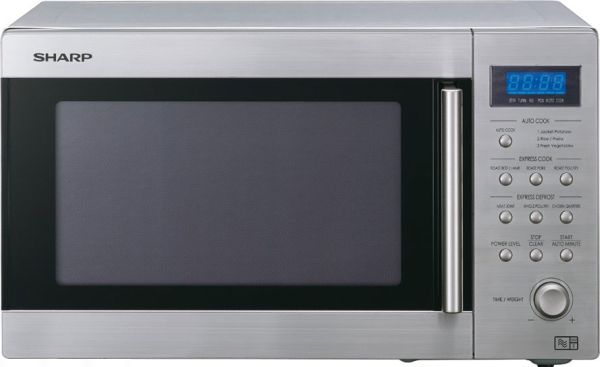 When outstanding performance is needed, you can trust only Sharp, the world leading brand in microwaves. Sharp R27STMA is a stylish medium sized conventional microwave that is great for reheating, defrosting and cooking all type of foods. It has plenty of capacity and number of features to fulfill all your cooking needs. This 800-watt microwave comes with 22-liter capacity, 8 auto cook menus, 2 express defrost functions, 10 power levels and 3 express cook menus. It makes all meals beautifully. Overall, an essential part of your kitchen.
Price: 112.01 USD
6. BOSCH HMT75M451B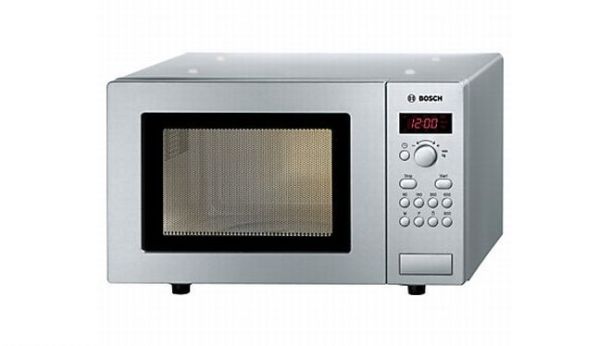 This is a freestanding microwave with a capacity of 17 liter and 5 power levels: 90 / 180 / 360 / 600 / 800 W. The solo microwave is equipped with many automatic cooking features, so that you can complete your cooking quickly and easily. It features a 245mm diameter glass turntable, electronic timer (up to 99 minutes) with acoustic signal, retractable control for timer and weight settings, 3 weight automatic cooking programs and 4 weight automatic defrost programs. It also comes with a LED display that shows cooking duration, 24-hour clock and power level of the microwave.
Price: $141.80
7. Panasonic Microwave Combination NNCT559WBPQ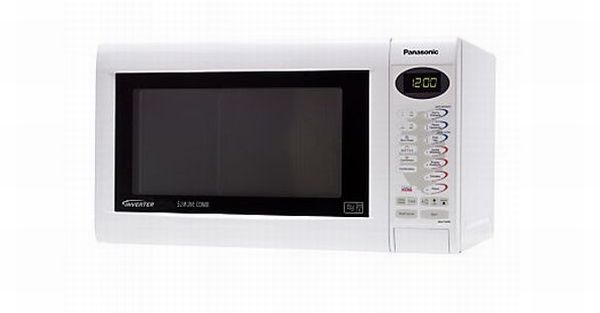 The white microwave provides sophisticated ways of cooking food in a slim design, that also with 20 % less space, if compared to other microwaves. This product comprises a microwave, convection and grill oven that can be used for any purpose. It includes an inverter system that makes cooking fast, easy and effective. Power output of microwave is 1000 watts (with 6 power settings) while grill (3 power settings) and oven (10 power settings) power output is 1300 watts.
This microwave features 10 automatic cooking programs, just enter the cooking product and by its weight, the device will calculate the time and power required for best results.
Price: $236.51
8. Baumatic BMG200SS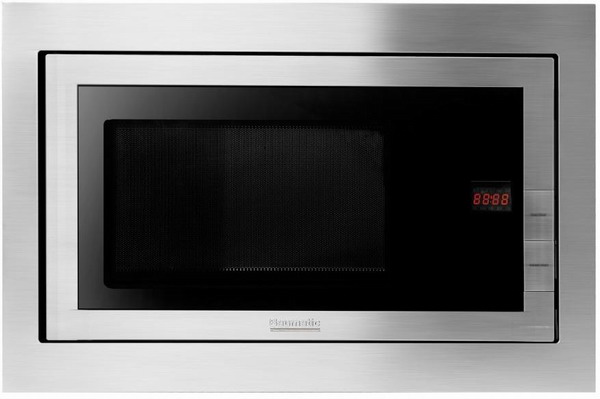 A 20-liter stainless steel microwave oven that features 5 power levels, 6 auto programs, safety lock, quick start function and LED full programmer. It has a power output of 800 watts and comes with a warranty of two years. If we look at the dimensions, they are height=38.1cm depth=33.9cm and width=59.5cm.
Price: $236.51
9. Whirlpool FT337SL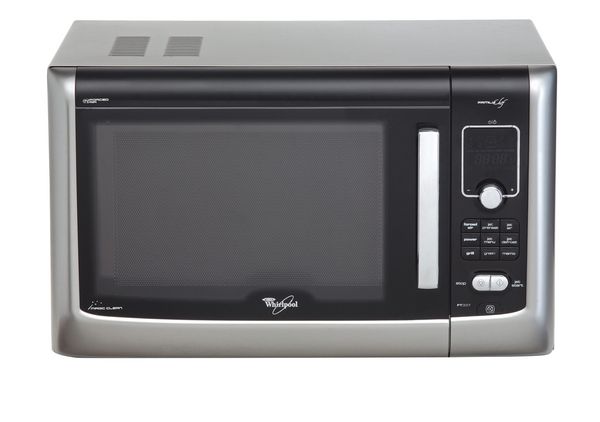 A stainless steel microwave that comes with 3D emission technology ensures that food is cooked from every direction. Other features include jets defrost, quartz grills and magic clean. It has a power output of 900 watts and comes with 8 power settings.
Price: $283.66
10. Panasonic 32 Litre Deluxe Combination Microwave Oven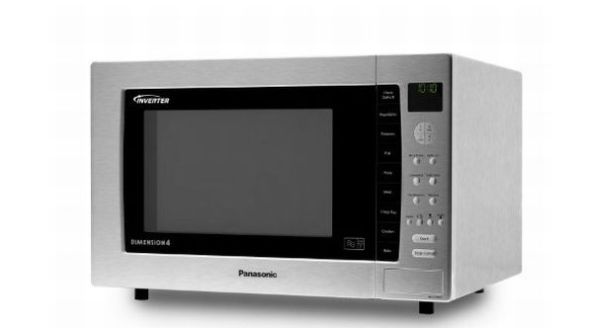 The microwave does not follow the trend of being light or small; in fact, it weighs a mighty 21 kg and has dimensions of 530 mm (W) X 508 mm (D) X 344 mm (H). While cooking the outside surface can get hot, so before you buy this, check for some space in your kitchen. It has capacity of 32 liters and power output of 1000 watts.
Price: $430.97