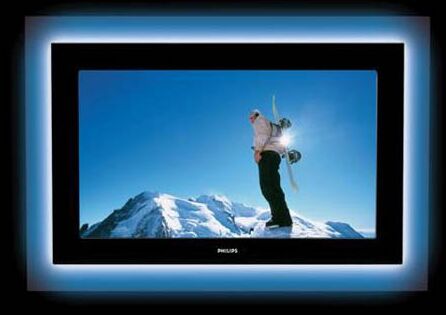 Philips: The premiere brand to use the ambilight technology is all set to upgrade it by making it shine even more.
Now, the ambilight is going to be "Ambilight Full Surround" lighting that will be emitted by all four sides of the television. And, 42PF9831D HD Ready LCD TV is going to be the first Phillips TV to use the technology.
So now, the TV will glow all the more…but, does there exist any point in a technology like this? Anyways who love getting this glowing 42 wonder can buy it for $6,000.
Via: Gizmodo