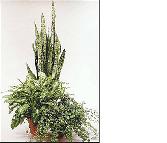 Add enough plant life to a room, and humans can breathe easier. Experts agree on that, but some disagree on how many plants are needed to make a difference in cleansing the air of chemical intruders.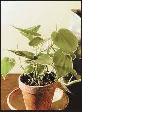 Research shows houseplants can improve air quality. If you have serious indoor-air pollution, putting a few plants in there is not going to solve your problem, as per a research. But in a more compact "breathing zone," where people spend most of their time at work or at home, plants can help.
The general recommendation is one good-sized houseplant, in a 6- to 8-inch-diameter container, for every 100 square feet of living space.
Plant leaves absorb some organic chemicals, converting them into plant tissue products. And when plants release water vapor from leaves, they pull air, including some toxic chemicals, down around their roots. The toxic chemicals become a nutrient and an energy source, as per the study.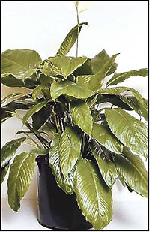 Bill Wolverton, an environmental engineer provides the formula for an appropriate level of plant life needed to remove formaldehyde, found in numerous household products and a common contaminant in indoor air. If formaldehyde is removed other toxic chemicals – including benzene, a common solvent, and trichloroethylene, in paints and adhesives – also will be removed.
Mold is a concern. Wolverton suggests covering potting soil with a 2-inch layer of aquarium gravel or washed gravel to shield soil from air exposure and deny mold growth. He advocates hydroculture – growing plants in clay pebbles with a mixture of water and fertilizer.
So, let's take time and put in some efforts to make our homes easy to breathe.
Via : The Columbus Dispatch