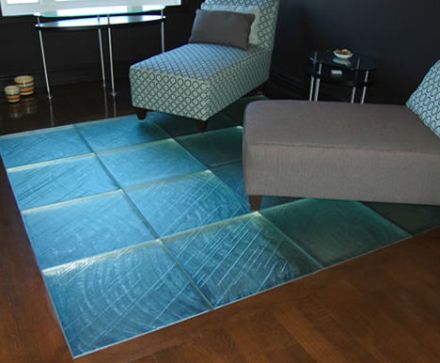 Wanna do something unusual and unique to your flooring? Are you ready to experiment with its look…don't worry we are not targeting at something weird, but something as delicate and elegant as glass floor tiles.
Check out these glass flooring tiles from Think Glass. Don't worry these are not fragile enough that you need to think twice before stepping over them. These are anti-skid and highly resistant flooring option…even better than the conventional flooring options.
These unique tiles are available in a large variety of textures and designs to choose from to create a special look for your home. This is not all, Think Glass has also added features like copper copper plating on the tiles to add some more gleam to these and not to forget the LED lighting to make the floor glow bring in a touch of drama into your living area.
Via: Trendir