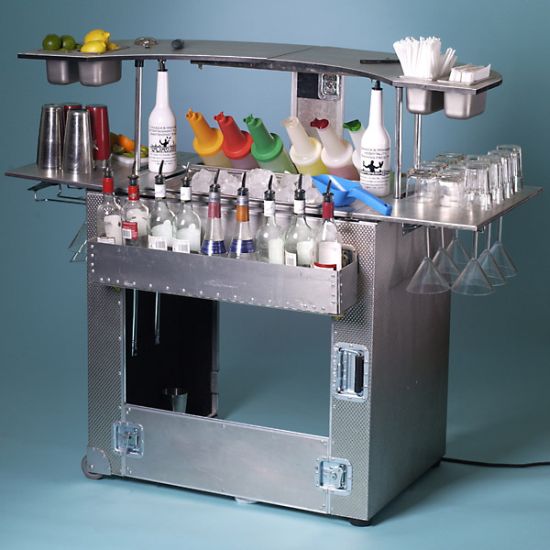 Features: Evolution Mobile Bar has got to be a tipper's delight. I mean booze on the go is well served by a single bottle but the options are missing. What one really needs is a mobile bar that folds up nicely to be carried along and enjoyed in sun and rain, outdoors and indoors. Evolution Mobile Bar is an aluminum luggage, except that it holds supply of liquor. Stainless steel finish makes it glossy and the capacity is something to be admired; Evolution Mobile Bar can hold up to ten 750ml bottles, six 1lt stores, pour jugs, and twenty-four pieces of stemware. It is a perfect alternative for those not having a dedicated bar.
What's Working: Evolution Mobile Bar is incredibly quick to assemble, taking less than 5 minutes. Speed rail makes it portable and the space inside is enough to hold all the stock of booze, mixers, ice, napkins, stirrers, straws, so on and so forth.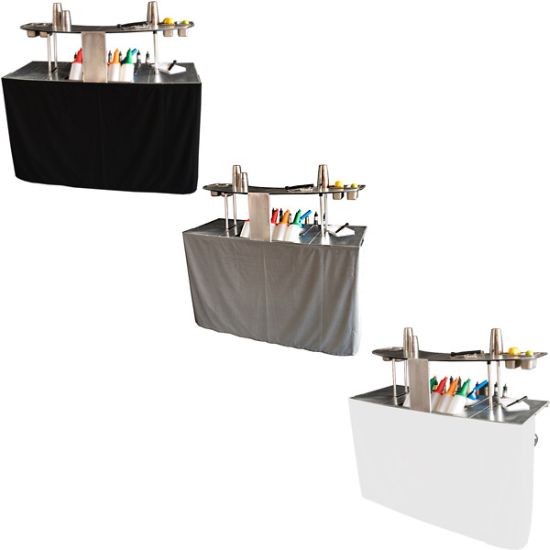 Pricing and Availability: It is being sold by kegworks for an affordable $1,889.00.
Via: LikeCool