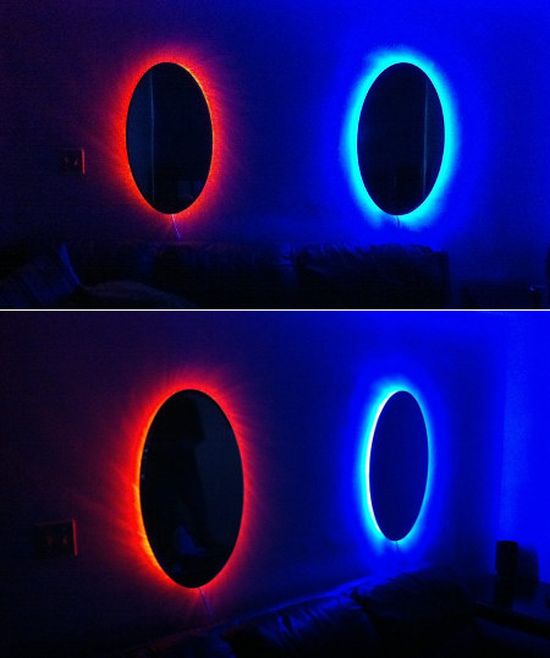 Well, if you thought that these radiant looking pictures are of an eclipse, then you are mistaken. These oval shapes, emitting lights, are in fact, mirrors created by Redditor Corttana and her spouse for their Portal-themed basement. The sharp blue and amber light effect was achieved by attaching colored rope-lights to the back of the mirrors.
For this marvelous and simple creation, all I can say is that there are no limitations for new innovations.
Have a glimpse of the picture gallery for more wonderful shots!
Source: Geekologie