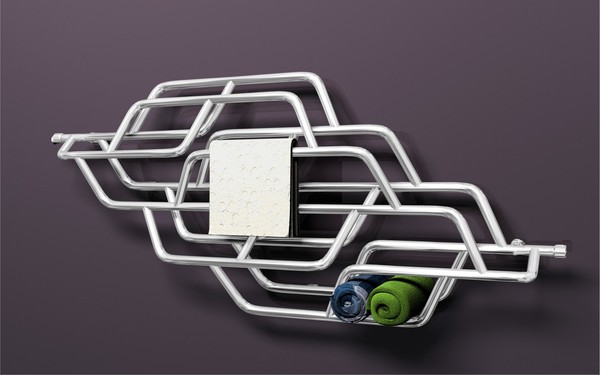 Check out one of the most decorative home product that each one of you out there would love to see hanging on the walls of your home. The heaters are so designed as to add to the visual appeal of your interiors and warm the rooms in pretty stylish way. The modo holding can be hung in three ways- vertical and horizontal slant, depending on user preferences and wall area available.
The towel dryer is designed in a form that allows for the simultaneous drying of several towels, and the divisions resulting from the construction permit to let each other stand separate and not collide thereby ensuring hygiene and comfort of use. Towel modo besides performing the assigned task, can be used as a shelf to store clean, rolled up towels.
If you're keenly interested in knowing as to what's the raw material used that was given glossy finish to look all the more appealing then lemme tell you that it's made up using carbon steel round which is further joined by soldering. It's built on a repeated module, each of which is adjusted at an angle relative to each other, making it easier for the user to hang towels.
Via: Behance