The winter can be a heavy season, especially when it comes to gardening. The cold temperatures, combined with strong winds, heavy snow and rain can cause your garden to become a dull space that's in need of some TLC. In order to get your garden into good condition in time for your spring projects, here are a few tips on giving some life back to get your garden ready for spring!
Gathered Leaves and Debris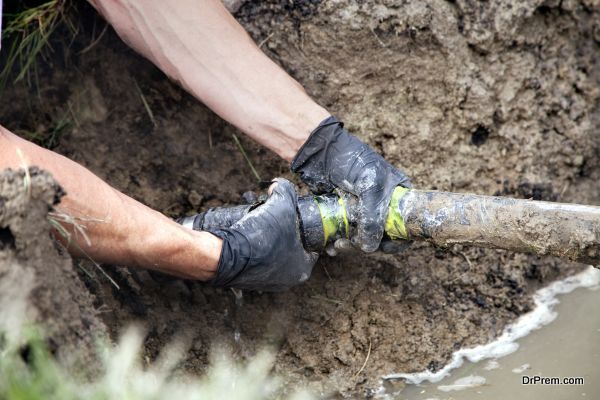 Whether it's from the wind, rain or general transition from autumn to winter, leaves gather almost all over the garden, and there's nothing that can be done to prevent this. One of the most time-consuming tasks can be to scrape up leaves every week as they gather in heaps around the garden, and it's usually a pointless task mid-winter. Now that we are heading into the New Year with spring only a few months away, it's time to get your gardening head on tackle the piles of leaves from the last few months. As well as making your garden look and feel neater in almost an instant, cleaning up gathered leaves from the garden will help to prevent the spreading of infection, as this can gather when piles of leaves are wet or damp. Similarly, you're preventing pests from hibernating in your garden, encouraging them to go elsewhere!
Repair Flowerbeds
The last thing you want when it comes to that exciting spring morning and you're all ready to go plant some new flowers, is to be greeted with a messy, dishevelled flowerbed that's still in a poor state from winter. Checking your flowerbeds have fresh soil, are free from weeds and have no gathered leaves or debris, will ensure they're ready and waiting for your planting projects in the weeks ahead. It isn't always noticeable, but soil can often go mouldy or become infected throughout winter, which is another reason why it is really important to change the soil before you begin any new planting projects.
Remove any Weeds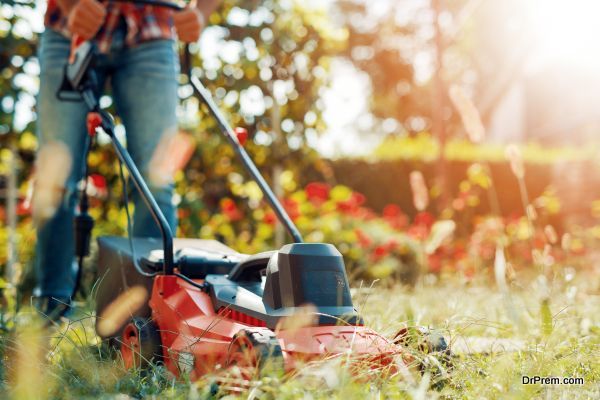 Weeds are one of the most frustrating features a garden can have. They grow almost anywhere and take over the place, so removing them as soon as you notice them is best. If you notice a specific area of your garden seems to have a substantial number of weeds, you may want to treat the area with some weed killer to prevent them from re-appearing throughout spring/summer. You then have the smaller, individual weeds that pop up out of the blue and make the garden look messy. These weeds can simply be pulled from the ground, but if you want to make sure they don't return, add some weed killer to this area of the garden too!
Prepare Your Lawn
For those gardens with a lawn, there's nothing better than being able to use it for sports, relaxing and even just enjoying the garden from a comfortable spot, but it is important to prepare your lawn before you start to use it again. Over winter the rain can cause the grass to grow at a much faster pace than it normally would, however you then have snow storms that can cause your lawn to die in certain areas, leaving you with patches. Examine your garden and see how healthy it is. Don't mow the lawn until it's properly dry, but you can trim the outskirts, alongside the fencing and other areas to get a head start.
Article Submitted By Community Writer