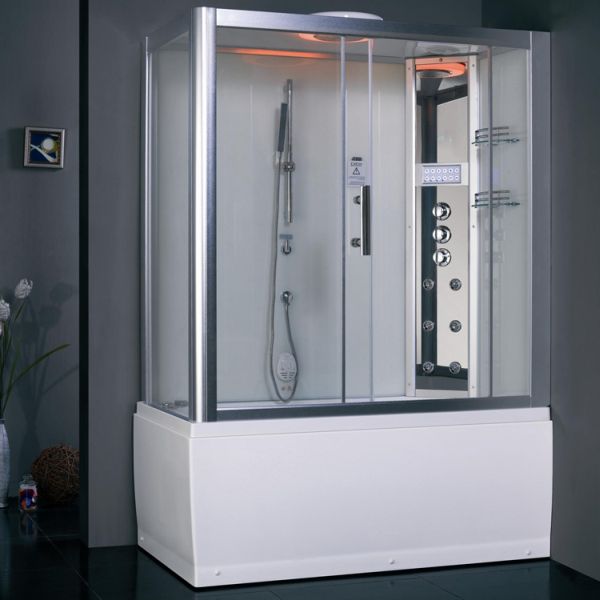 The mundane nuances of regular life is often seen to be enhanced by only two factors that can be incorporated in our regular life and that also with little or no extra effort; one is music and the other is a good bath. These two factors however when punched into one unit spells a deluxe relaxed atmosphere. The Oasis OS-328F3 Steam Shower Whirlpool Bathtub combination has actually done that and more to enhance the opulence of the daily ritual of bathing.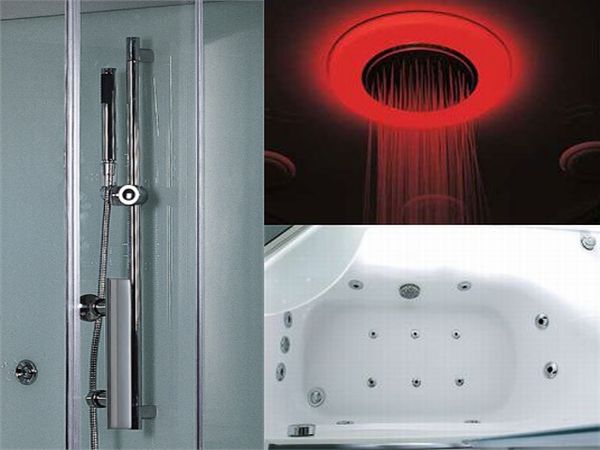 Modern life is fast and stressful and allows very little options to calm down in a relaxed atmosphere away from the everyday anxiety and strain. The advent of technology has led to the addition of a number of ways to reduce the stress and strain and one of these being an indulgent steam shower in our very own Oasis OS-328F3 Steam Shower Whirlpool Bathtub combination. The Oasis OS-328F3 is equipped with a jetted bathtub for a singe individual as the base with a large overhead shower.
This luxury steam shower unit is further fully enriched with Hydro massage Back body Jets for a perfect acupressure back massage. And that is not all; the unit comes with an in built FM radio and CD system with two waterproof overhead speakers fitted to the roof. The music system can also be coordinated to play other MP3 or CD players giving a wide abundance of music to choose from while relaxing in this luxuriant bath. The unit nonetheless offers easy installations and occupies the same quarter as your old standard bath unit making the choice of Oasis OS-328F3 Steam Shower Whirlpool Bathtub effortless and economic over other available units.
Via: Gotointeriordesign