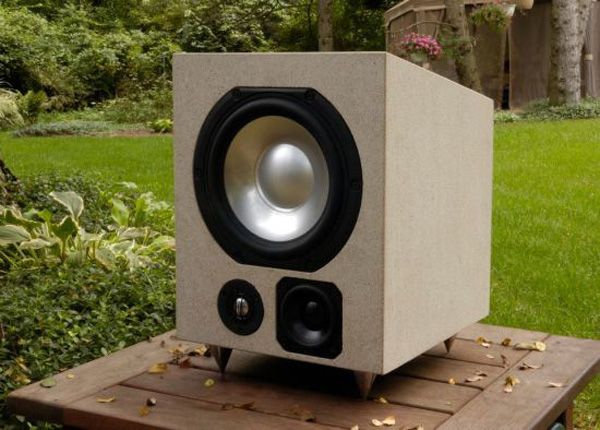 Ever wondered how it would be to travel in time to the stone age? Being used to modern amenities, it may not seem like a good idea. But how about visiting the stone age only in aspects that we would like to? And if that aspect happens to be speakers, your wait has ended! That seems like an exciting prospect right? Here are a list of rock speakers that promise to offer a retro look to your decor.
Creative rock speaker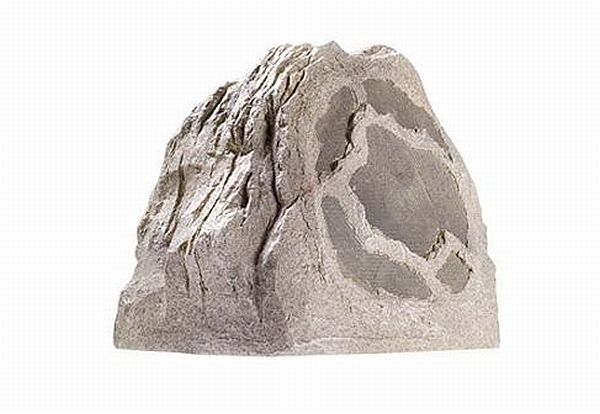 This rock could well turn out to be the rockstar in your rocking garden party! Creative has explored creative avenues to come out with this rock speaker. Though it is not weather-proof, it has been made considerably water proof which means that whether it is rain or shine, the party can go on. The best part is that the speaker is completely wireless! It does not have a Bluetooth but comes along with a wireless USB system from Sound Blaster. Whatever be your music apps, the speaker can stream it from a distance of 100 feet. Spending $199 seems like a good idea to obtain these good quality speakers that blend into your garden party.
Rock speaker TFS15 300W 10″ woofer w/70V transformer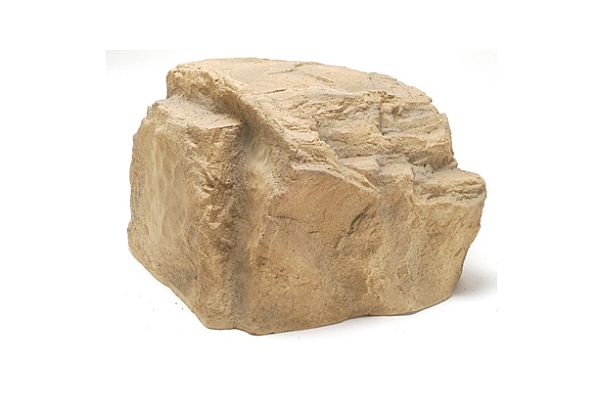 This is a 'rock' solid speaker that is capable of weathering the worst conditions while providing the highest quality output. The internal circuitry has been sealed with Teflon and the speaker provides 180 degrees sound. For your varying gardens or home decors, it comes in three different finishes – White granite, slate or canyon. With 300W power, a 10 inch woofer and ability to withstand even salt and chemicals, this speaker is a great performer. The surge protected speaker is available for $339.
Sonance, CRK20 rock speaker (pair)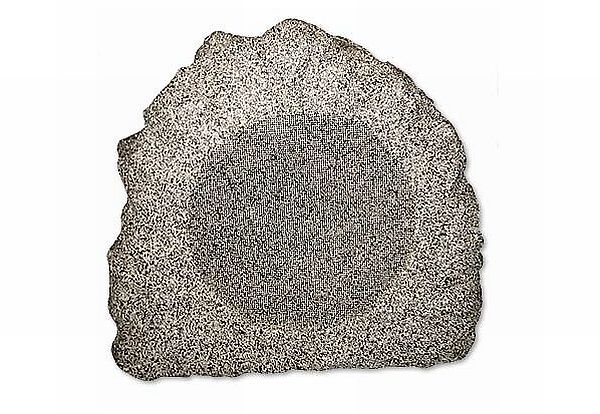 These outdoor speakers are available only in pairs and no one is complaining! Blending beautifully into the gardenscape or the retro decor of the home, they come built in with a polyurethane domed tweeter and a polypropylene cone woofer. Comes in an earthy brown color and does not look like a speaker in any way! With a frequency response ranging from 40 Hz to 20 kHz, this speaker is a good but at $199.50.
Rock Speaker from Klipsch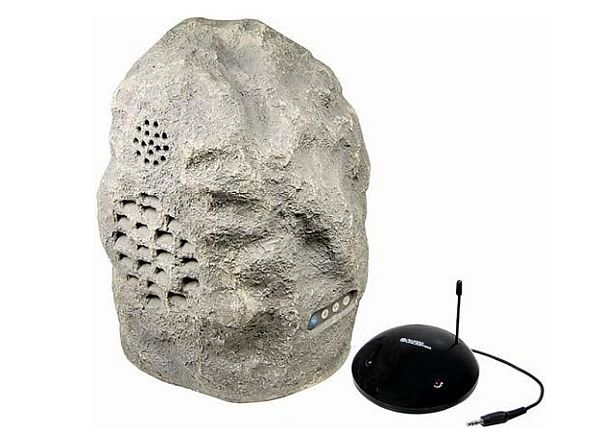 This wireless rock speaker comes with an enhanced range of 150 feet. Again, it will blend beautifully and seamlessly into the garden landscaping. The realistic dents and contours on the speaker add to the natural effect. The speaker makes use of a very powerful transmitter that can broadcast the waves even through walls using a 900 MHz technology. You can connect this speaker to iPods, laptops and mp3 players. The speaker comes with an AC adapter or you could even power it via batteries. It has an auto switch off feature to conserve power. All these features come at an economy cost of $149.99.
Limestone rock speakers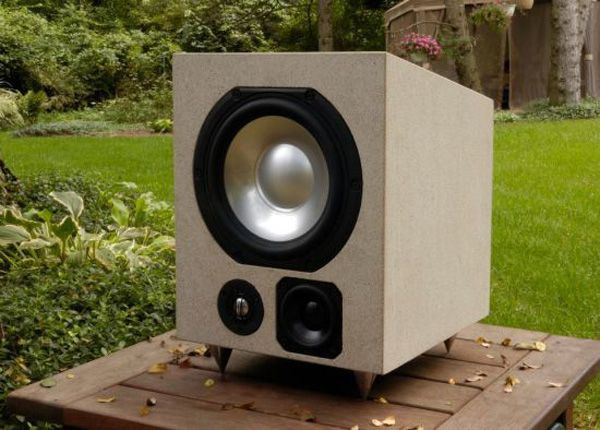 And now, let us move away from the rock-like speakers to a speaker that is genuinely a rock! Priced between $990 to $1990 for a pair, this speaker from Audiomasons is made from a single block of Indiana limestone! So, it goes without saying that each speaker weighs a solid 40 pounds or so. Comet, Bastion and Luxs are three variants in which this 'completely natural' arrives in. The manufacturers are also ready to custom design similar speakers from granite, basalt or marble. Wow! That would be a real travel down to the 'stone-age'!
VRS8T2G Voyager 8″ Boston Acoustics, outdoor rock speaker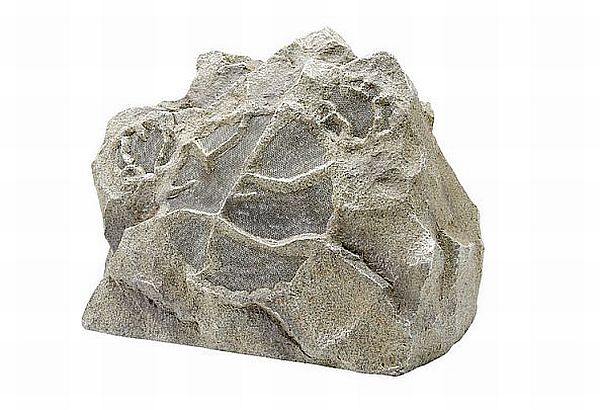 This speaker bears a remarkable resemblance to a granite rock and that is because, it is a granite rock! Granite comes with a 1000 year warranty from nature and so you can be assured that this speaker is definitely weather proof and extremely long lasting. Though made of rock, the speaker has been contoured for the best sound quality. Dual voice-coil tweeters and angled drivers add 'sound' quality to the rugged construction. This rock speaker will cost about $500 and is heavy.
Niles RS6, outdoor rock speaker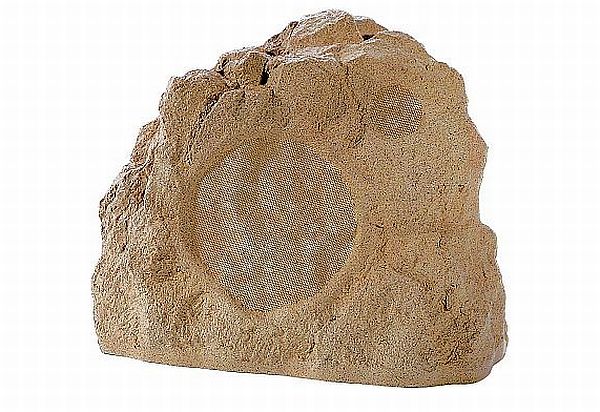 Here is another natural – a speaker that has been constructed from sandstone! A 1 inch domed tweeter that is angled at 20 degrees to hit the listener with its output, ensures good quality highs and the 6.5 inch woofer provides for a rich mid-range sound. It is completely weather proof and the elements do not efface it. It even withstands intense UV rays, salt fogs and high temperatures. All this comes along with an exceptionally high outdoor audio quality. If you are interested, you could order one for $239.99.