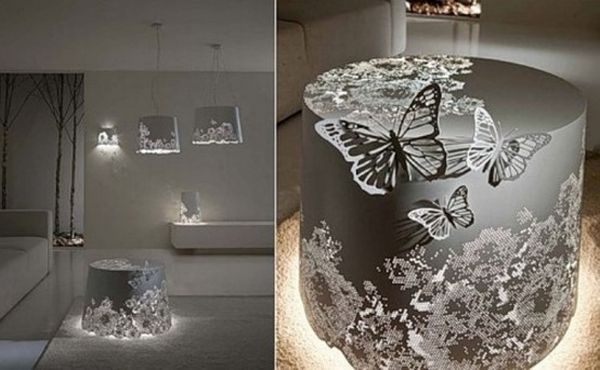 I certainly feel that all of you women out there are associated with frilly knick-knacks,when it comes to the style of dressing or using decorative items for your rooms. Most of you usually opt for fine and soothing accessories, which have a calming effect on the mind and many among you prefer quietude and peace and of course a romantic atmosphere around yourself. Here is a lovely, romantic, white lamp with butterflies that can be used by all of you, who prefer hidden lights and a cozy feel in your room. Moreover, the romantic mood it creates is ultimate.The best part about this lamp is that it comes in three variations. It can be hung on the wall, installed on a wall, and it can be kept on the floor as well; now isn't that wonderful!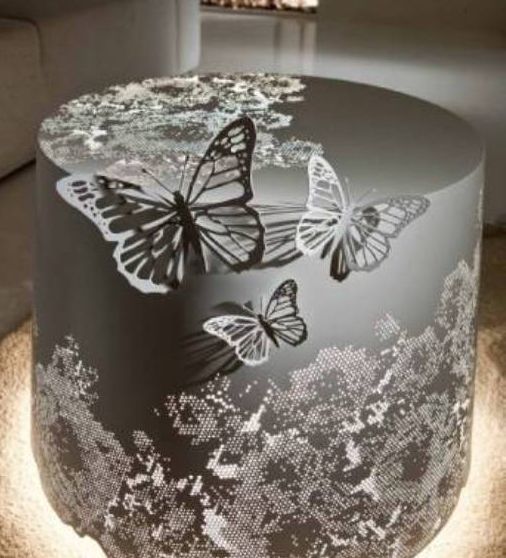 Some minute details about this romantic looking lamp
This fragile but elegant looking lamp is the product of Italian brand Karman and is named Central park.These are somewhat cylindrical looking lamps that have an array of tiny holes throughout their steel structure, which is coated in white. On the surface of the lamp three fluttering butterflies of varying sizes are attached and the overall effect of the lamp is that it looks very appealing and attractive to the feminine eye. With light streaming out of it, the lamp ushers in a romantic atmosphere in the room.
The aura of romance ushered in by this lamp
So all of you women who are romantic at heart and are looking for a way to portray it in your rooms as well, purchase these lamps and see the effect. The hidden light creates an aura of mystery around tiny nooks and corners which are dark, and provides privacy as well.These romantic white lamps with butterflies are a hot favorite with interior decorators as well, when needed to decorate a spinster's or a girl's room. As it comes in three different sizes and there are three different manners in which it can be installed, there is a lot of flexibility of using this cute looking lamp.
It is amazing how the light emitting out of this lamp creates such an interesting and cozy, yet romantic atmosphere in your room. It not only gives a feeling of comfort; but,also gives an impression about the woman living in the room.