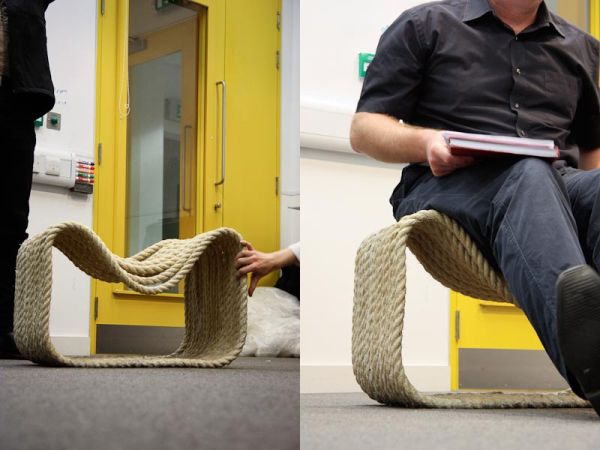 Designer Jon Fraser has not only created something different, he has even evolved as a designer himself. Basing his latest creation, the Ropey chair on this unique, trendy, hard to imagine idea, he has outdone himself.
As Jon states, it was not easy to create and execute, given the nature of the material. However, giving up was not an option he was willing to explore. Deciding he had to go ahead with his idea, he weaved a chair out of 80m of sisal rope, dipped it in polyurethane resin and cured it further into breathtaking designs. Being skeptical at first, once he saw his own creation, he stood amazed at the turnout.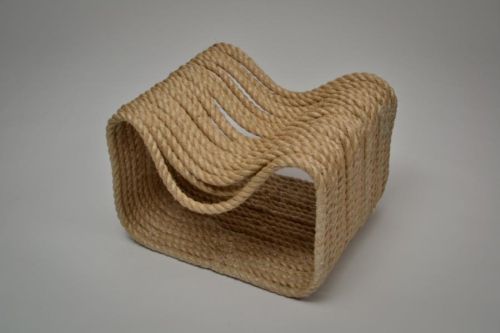 The chair has been molded into the form of looped stool, thereby, trying to keep the user's comfort to the maximum. With this idea in place, Jon's ropey chair was ready to knot your world into bundles of creativity and joy. The point worth noting about the chair is the softness it awards the user with. Complete with a comfortable posture and a comfortable seating bucket, the chair exemplifies the term 'comfort' for everyone. It would not be a surprise if everyone who sat on it would feel like never getting up. If that happens, be assured you would end up never entertaining guests.
Via: Jon Fraser