2020 is coming to a close and it's a year that most of us will be glad to see the back of, for obvious reasons, but just because 2021 is on the horizon it doesn't mean that the issues that befell us this year are set to magically vanish the moment we hit January 1st.
COVID-19 has affected us all, some more directly than others, and in the US alone over 250,000 people have died from the virus or as a direct result of infection and we shouldn't let our guard down, even though a vaccine is very close to being available to all.
How to protect yourself from COVID-19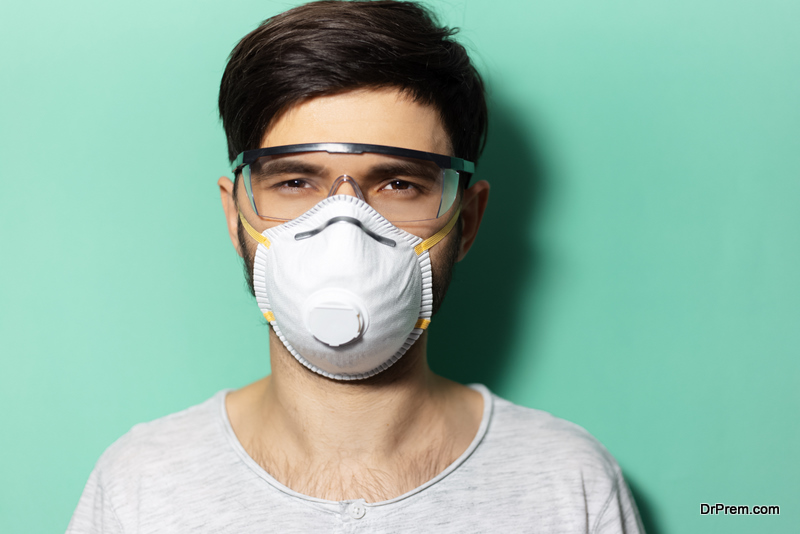 The best way we can guard against complacency is to protect ourselves in every way possible, be that at home or at work. Depending on the level of risk in the jobs we have, there will be a varying degree of personal protective equipment needed in order to make sure we are as safe as is humanly possible.
Some workplaces will mandate the wearing of gloves as well as the standard forms of social distancing and mask wearing and some industries and facilities will require the wearing of additional protection.
Why safety glasses?
Safety glasses are one great way of making sure that you can protect yourself in some work spaces and as well as protecting you from a myriad of potential injuries, they can also be incredibly effective at keeping the coronavirus at bay.
One might usually only associate safety glasses with those in the scientific sector but they are hugely important in a number of spheres and those that are designed specifically for the prevention of the spread of viruses, such as COVID-19, are now, more than ever, becoming something of a norm.
Types of safety glasses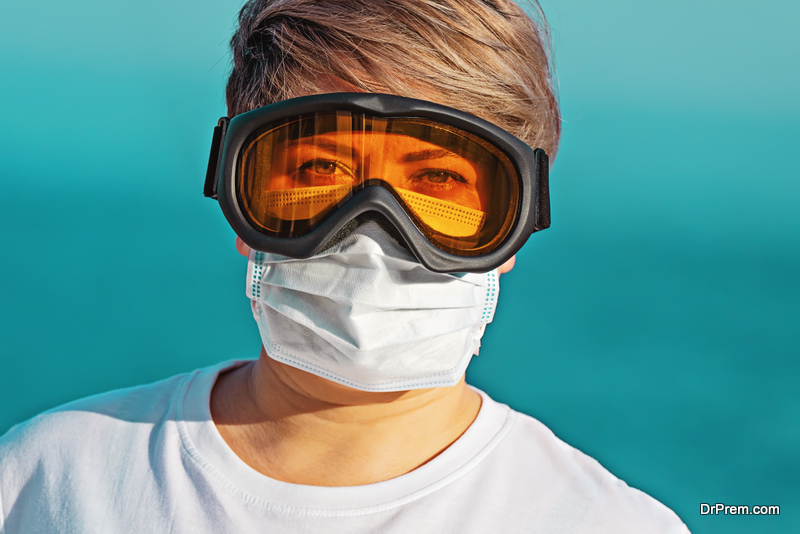 There are varying types of safety glasses, some that act as a barrier to contact with physical objects and others that fit tight to the face, with extensions to protect the sides of your eyes also, as it's important to be aware that the eyes are an area that can pick up the coronavirus.
The eyes are mucosal areas, similar to our nose and mouth, meaning they are very much susceptible to picking up airborne particles that carry viruses in the air. Therefore protecting our eyes, much as we protect our mouths, noses and hands, is as crucial as ever when it comes to forming a barrier to any contagious virus.
Safety glasses are for everyone
For those of us who have limited or impaired vision there are also prescription safety glasses that are ideal for both maximizing your vision and keeping you safe from harm. The market for these has expanded greatly of late as the market seeks to cover not just a practical need but also looks to offer stylish options to make your glasses decorative as well as functional.
There is a vast range of options in the safety glasses field, from the bulkier form of protective eyewear for durable use to more lightweight options that are better suited to those who may have to wear them for more prolonged periods.
Looking after eyes in the time of pandemic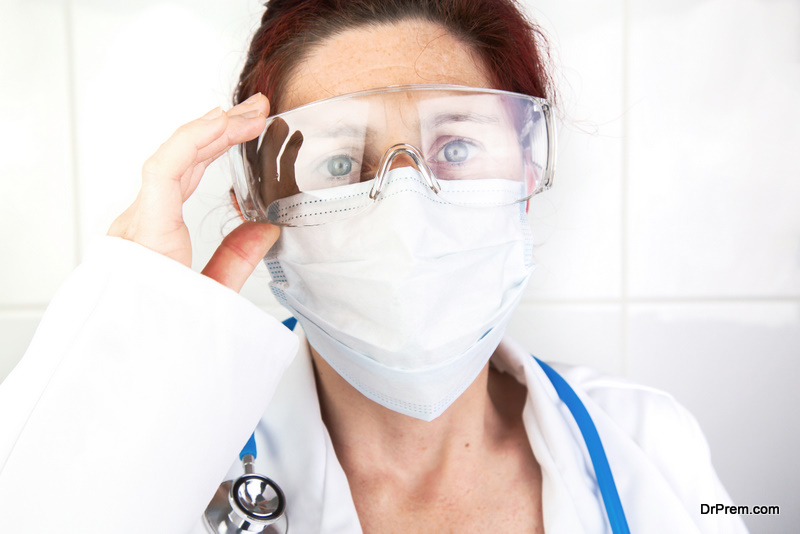 In much the same way as we have now become accustomed to not leaving our homes without our masks, and learned to get used to socially distancing from others, the way we look after our eyes should become a matter of routine, especially for those who are more at risk than others.
As with any other form of healthcare regimen, it's an act of regularity that trains us to prepare ourselves most ably to living with, and protecting against, COVID-19. A year ago you would never have guessed that you'd have to cover your face in just about every situation outside your family unit, but this is now the new reality that we have already started to take for granted.
Similarly those who must cover their eyes, as well as their face, are now growing used to adding this layer of defense and it's what is required now and for the near future, even as a vaccine is close to being mass produced. We mustn't let our guard down.
Those who work in high-risk areas, in the medical profession as well as some service sectors, tend to be those we are most dependent on. Indeed the protection they afford themselves directly benefits us all and as such we should do all we can to keep the virus at bay in 2021 and beyond.
Article Submitted By Community Writer