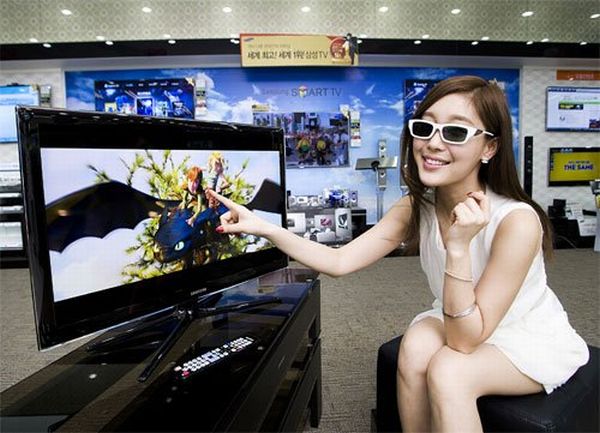 Samsung has just announced a new addition to their existing 3D TV collection, the D6350.The Samsung D6350 is a budget friendly version with a smaller screen size of 32 inches compared to its recently launched 40 inch predecessor. This is a huge advantage for those can't afford the larger version or don't have the space to own a bigger 3D Smart TV!

Despite the reduction in size, Samsung hasn't compromised on its features. Like the older 40" version, the new 32" comes fully packed with all the features of 3D smart TVs. Some of them include a Crystal Black Panel, a Samsung smart hub, 3D hyper real engine, smart real motion to reduce cross talk and flicker, full HD resolution and much more. The D6350 Smart TV also consists of smart 2D to 3D conversion to ensure that all you're watching is "3D"! Infact you can convert your favourite shows on TV from 2D to 3D for the ultimate viewing experience.
Being a Smart TV, the system also allows you to perform a range of fun activities from browsing the Internet, playing games, social networking and other miscellaneous applications.
The Samsung D6350 will be on sale for $1,202 or 1.3 million won in Korea but there is still no news on when it will be available here.
Source: Ubergizmo