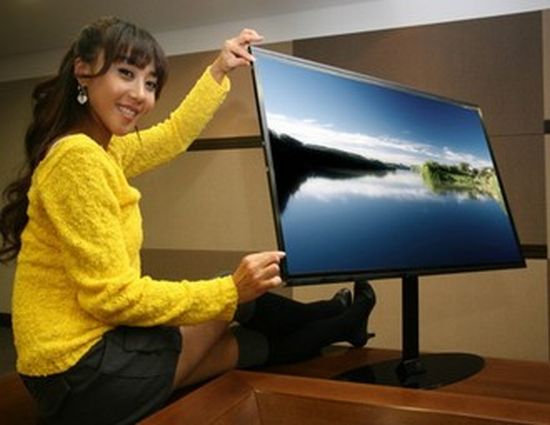 Where the competitive market of the HDTVs are concerned, getting thin is a great way to get in! LG last week announced that it will unveil the world's thinnest LED TV in the guise of LH95. Following it, Samsung Electronics plans to show a flat-panel TV that's as thin as 6.5-millimeters at this week's International Consumer Electronics Show in Las Vegas.
What's different? In true technology one-upmanship style, fellow Korean mega-corp, Samsung has upped the ante a whole two days before CES even started. Whereas LG"S LH95 measures just 24.8mm deep, Samsung's model is claimed to make the thinnest LCD TV yet demonstrated. Coming in at a meager 6.5mm to 7mm thick, it's potentially more than 3x thinner. An LED (light emitting diode) backlight behind the LCD panel that generates the light shinning through it, is what makes this LCD stand apart from the rest.
Price and availability: It's probably too overpriced. As of now, we have no impression as to when this TV will be available. But guys, we will keep you updated when the TV hits the market shelves.