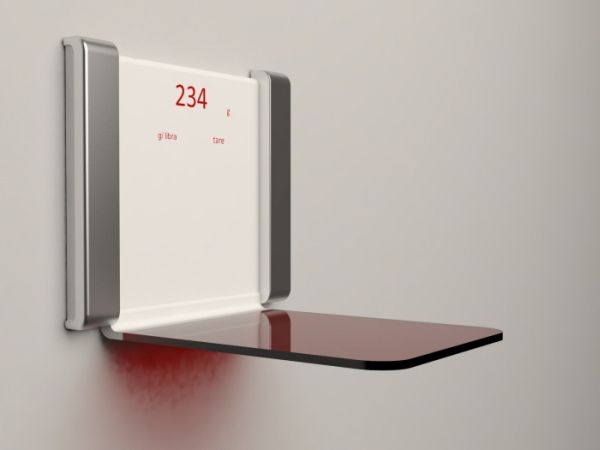 Smart people have smart choice! Housewives who are very much conscious about the ingredients they add to prepare meals know the importance of kitchen scales. In fact such people actually can't do without them. Let me introduce you to the smart kitchen scale that's the part of SCOLO table scale by designer Vera Kunhartova.
The cool thing about these kitchen scales is that these besides performing their assigned tasks make the user feel proud of having made the choice. The elegant Scolo scales promise to gel well with your contemporary kitchen and help you measure the ingredients well. Aside from making the users keep a track of their ingredients and cook smart, the Scolo scales display the time too.
When not being used as the kitchen scale, you can hang it smartly on the wall of your kitchen and let it do the task of displaying time. Scolo scales all in all make the ideal pick for the contemporary techie kitchens.