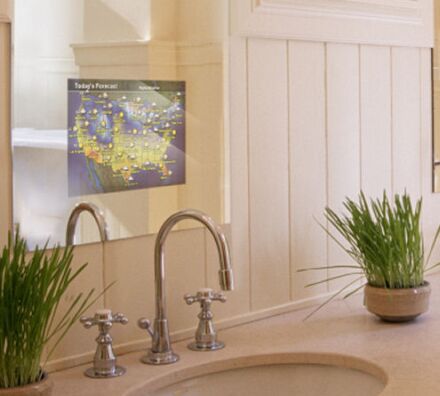 Seura Television Mirror will definitely catch your fancy if you are one of those who cannot miss even few minutes of your favorite program.
This exquisite mirror features a LCD HDTV display that is hidden behind a simple bathroom mirror (it's not simple if it hides a LCD TV).
Not just this, you even have a choice of sizes in these TV mirrors that come as small as 26 inches to as huge as 45 inches. It's available as both recessed and surface-mount configuration, where in the former fuses into the wall giving an illusion of TV while the latter gives the look of a fine painting hung on a wall.
Price not available yet but no doubt an exceptional invention like this will bear a pretty heavy a price tag.
Available at Seur.com