All of us have one or the other cute little magnet sticker on our refrigerator door. Why not add some utility factor to those magnets that were just showpieces till now.
Have a look at this shark magnet and you'll know what I'm talking about.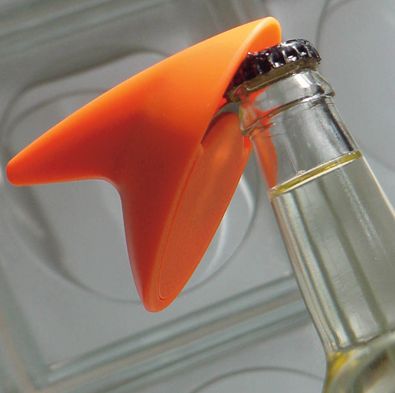 This magnet is actually a bottle opener that'll pounce upon the bottle every time you need to open it, otherwise rest peace fully on the fridge like a shark (shark and peaceful…that's ironic!)…Well, this shark is.
This cute product is available from Raindogs in green and orange colors and is priced at a chilling $8.50