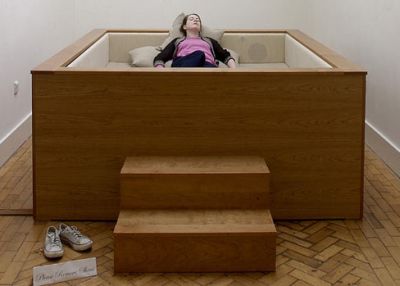 Ever heard of musical bed and mattresses? No? See them here. In fact the Kaffe Matthew's Sonic Bed, is something more than just a musical bed.
This unique bed helps you give a soothing sleep thanks to the melodious music produced by the built-in speakers that lie inside the elevated frame and the mattresses and also because of the sweet sensations that the mattress produce, which are simply good enough to transpose you into the comfortable zone.
Designed by Interactive Architecture, the bed is aimed at creating a 'pleasant experience'…so what are you waiting for? Contact Matthew's if there's something on your mind.
Via: Scifi.com