One of the most exciting moments when moving to a new home is designing the place. It takes a lot of time and patience, but it is oh so thrilling! If you have been waiting for this moment for a long time, you would want to make it as perfect as possible.
Don't forget the fact that many people rush into getting things done right away and make a lot of mistakes. Take your time in deciding what to put where, and make it match your personality – from filling the house with furniture to deciding what kind and how much light you want. Dedicate enough time to choosing the paint you're going to use on your walls and the right wall art piece that will be the highlight of your room. The finishing touches can make or break your interior, so make sure to decorate it wisely.
Here are some simple tips for new homeowners, hoping they will help them feel less overwhelmed when decorating their first new house.
1. Planning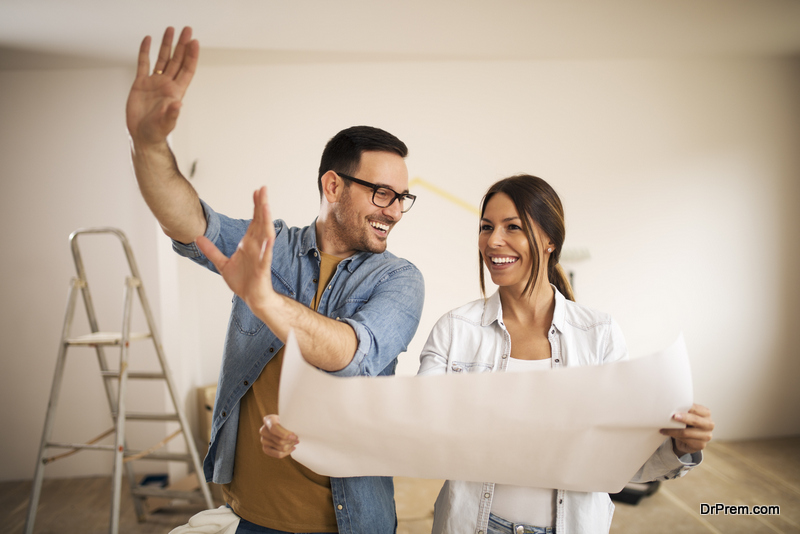 Planning is the most important part when starting to decorate your house. Especially for first-timers, it's a must. You need to make a list, set a budget, and prioritize tasks.
There are dos and don'ts every beginner should know. For instance, start with planning each room, what furniture to get, how to decorate the house with rugs, wall art, lighting, and so on. What's also important is don't forget to measure! If you have a floor plan, then it's an excellent way to start planning everything, from where the sofa will go to where your favorite plant will be placed.
2. Figure out your style and don't rush!
Think about the things that will make your new house feel like home. If you are having trouble visualizing, try solving the problem with an interior designer. They will help you figure out which style or taste suits you best.
Always take your time! Rushing things never helped anyone. Take your time deciding even the smallest details. For example, don't rush into painting your walls first thing, if one or two of them need to be knocked down later. Don't feel like you need to have everything figured out before moving into your new house, especially when it comes to painting walls or figuring out where the furniture will be placed perfectly according to your taste. Some people figure these things out after they spend a month or two in their new home. Maybe later you will turn to some extreme DIY for home decor ideas.
3. Art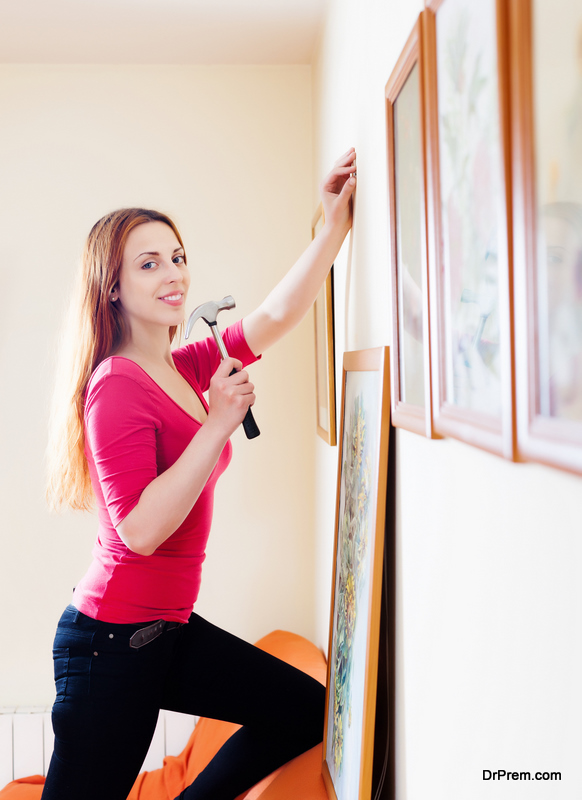 Putting up art pieces can be such an inspiring and fulfilling moment. It gives identity to your living room, bedroom, hall, or even the bathroom. You can even put a unique art piece in each room if you like. Follow your instincts about what you like and what you will put in your home.
You can find different ideas about what to hang or put, and how to arrange it. Decorating walls with some fun art pieces is important, especially in living rooms. There are plenty of living room wall art ideas that will transform your home.
Rugs can also be a great design tool, whether it's for decorating your floors or hanging them on the walls as background decor. There are plenty of fun ideas for living room rugs, and you can choose what suits you best.
4. Lighting
A lot of people don't know and underestimate the power of good lighting. For some people, natural lighting is the most important, to others the lighting in the kitchen or bathroom.
When considering natural lighting it's important to figure out what kind of view you want to have, or whether you want to let the sunshine in or not. There are plenty of window treatment ideas you can choose from according to your preference.
Let's say that the kitchen and bathroom are one of the most important rooms that need good lighting. And remember, it's not just the amount of light you want to have, but also the location and color are very important. You might consider asking a professional about these decisions.
5. Adding furniture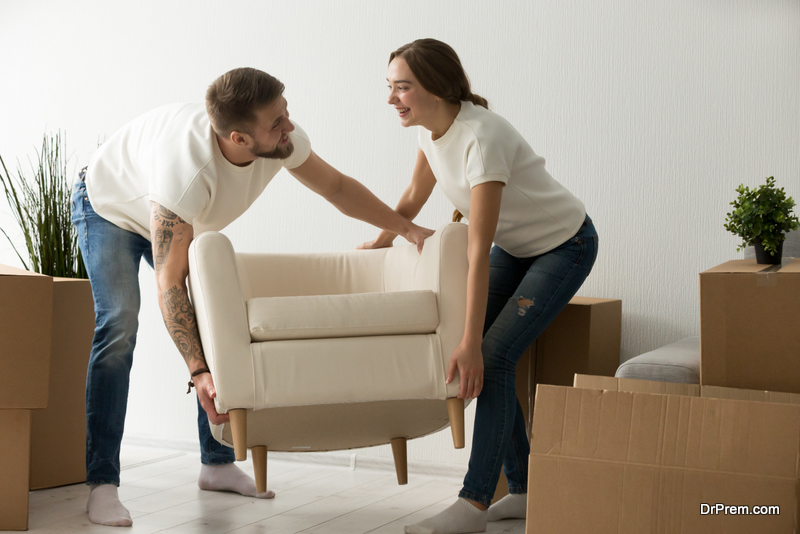 Sometimes deciding on which furniture to choose can be overwhelming. People don't want to have boring pieces of furniture, they want something cool and modern. Try finding things that complement each other. Figure out how to mix and match them the right way.
You can try mixing and matching the furniture in the living room with the chairs and table in the dining room. Also, you can mix different textures and create an overall theme of the space. Never worry about the fabric because that can easily be changed, just make sure the furniture piece is of good quality. Later you can reupholster it with some new and trendy texture or material and voila, new furniture feels.
6. Painting the walls
Before starting to paint the walls in your new home, make sure to try out a couple of colors before applying them to everything. You can buy a small amount of paint and apply a sample of the color to your wall and see whether you like it or not.
Adding texture to walls that are painted in simple colors might give an extra dimension to your space. For example, you can use different brush strokes, wallpaper, or tiles, or just look for some home decor trends that are popular at the moment.
Summary
There is no doubt you're feeling stressed and anxious about how everything will work out, but take a deep breath and think about how new and exciting it will be moving into that new space you now call home. When you achieve your goals of decorating it, you will get a sense of enjoyment and satisfaction. Think about those things while making to-do lists, and planners, contacting contractors, home designers, and so on.
Home is our safe place, somewhere we feel most comfortable and like ourselves. One thing this past year has taught us is that home is where we spend most of our time, and so we should make it as enjoyable as possible. Whether it's our working space or the place where we spend time with family, we would want to make it a cool and fun area to spend our days.
Article Submitted By Community Writer