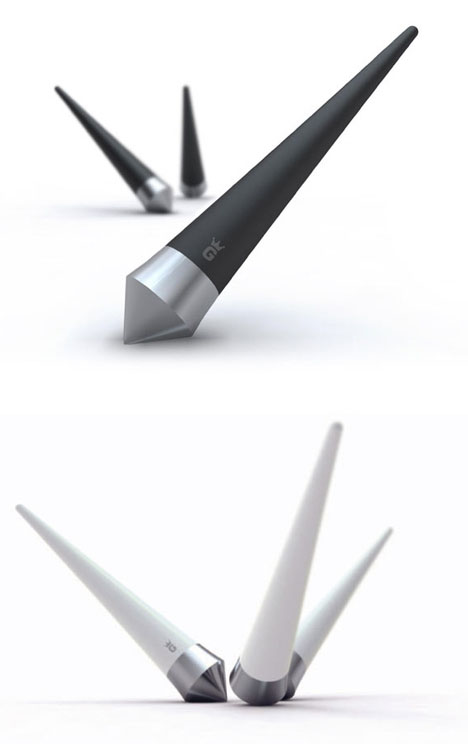 Manufacturer: Sweden based 'Gustav Innovation'
Price: $29.99
Our mind is a complex labyrinth of thoughts. Some are innovative while others are just a reflection of what you witness everyday. Unfortunately, most of the productive and innovative ones are missed while searching for pen or pen holder. Gustav Widström and Marcus Heneen tried to solve this problem in a unique manner. As a result, a self-standing pen, Slanda, popped up. Slanda is a Swedish name for dragonfly that symbolizes the two opposite natures of mind, its exuberant as well as stable and focused nature. Its unique design will always inspire you to think about possibilities in a new way.
What's unique
Slanda will always be freestanding on your desk ready to jot down your thoughts. It does not have a cap and stands neatly on a little non-slip silicone disc. As all the weight is on one end, this makes it comfortable to hold.
High points
This innovative and necessary workplace article balances itself very neatly and never rolls off from the table. Therefore, you have less chance to lose it and spend your money again. In order to fit your personality and workplace, Slanda comes in four different colors. It comes in 10 mm length. In addition, it comes in package in rubberized black cardboard and hence can be a beautiful gift to give someone of importance.