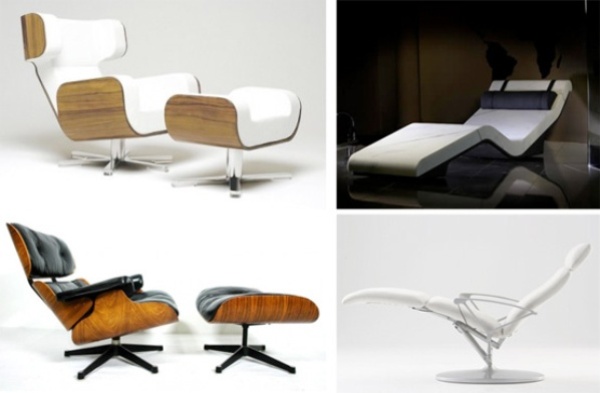 Lounge chairs and armchairs provide utmost comfort when you want to unwind and relax after a hard day. Most are even comfortable enough to provide a good nap. These lounging chairs are a little expensive, but are worth every penny you pay. These days you get a variety of designs in lounging and armchairs that are equipped with many other features such as speakers, massaging mechanism, side tables, and so on. Here are seven such amazing high-end designs that can transform your lounging experience completely.
1. Wing lounge chair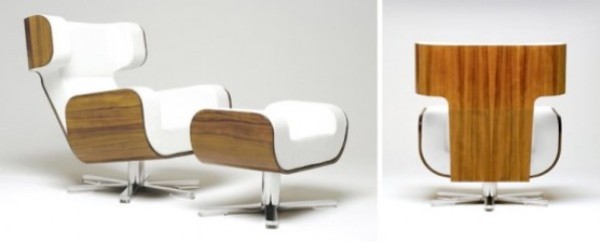 The Wing Lounge Chair is the creation of Michael Malmborg and is a perfect amalgamation of classic looks and modern comfort. It is partially made out of visco-elastic foam that has been manufactured by NASA and used inside spacecrafts. The foam is neatly fitted inside big single pieces of bentwood. This special foam can adapt to the shape of our body as well as the body temperature that transports you to experience a space-like comfort. The chair is priced at a whopping 7500 euro but is worth it for the sheer luxury that it provides.
2. The Eames Lounge and Ottoman lounge chair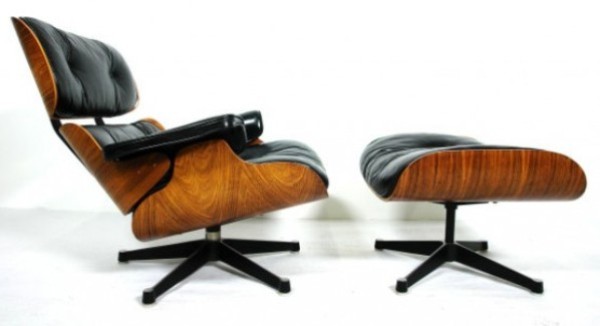 The Eames Lounge and Ottoman has the classic look of a lounge chair and is the same design that was revealed in the year 1956. It has been crafted out of leather and molded plywood, and is a big hit in the market. The "classic meets modern" appearance of the lounge chair makes it an all time favorite. Priced at $3500, this chair is definitely worth the money.
3. Cleopatra lounge chair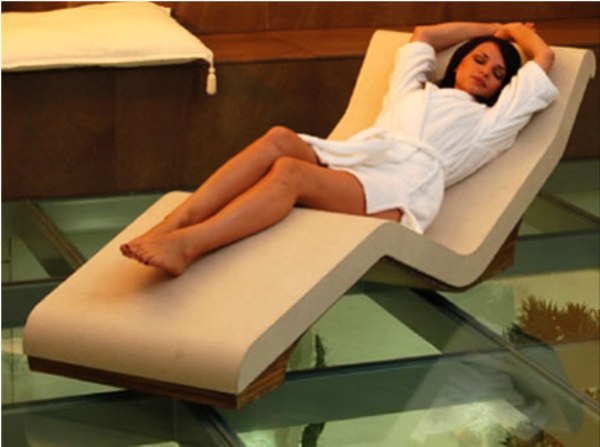 The Cleopatra-heated lounge chair probably derives its name from the Egyptian style of lounging, as it is actually monolithic seating equipment (single stone). The stone used in the chair is a special limestone that has high density. This low maintenance lounging chair is very smooth and has to be wiped for cleaning purposes. The design and element used provides soothing relaxation due to the subtle heat coming from the stone. You can buy it for $14,650 and lounge like an Egyptian princess.
4. Zoe low lounge chair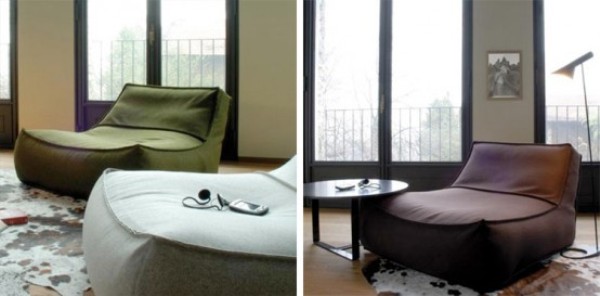 The Zoe low lounge chair, designed by Lievore Altherr Molina, has an internalized inner tube that contains polystyrene pearls that are expandable in nature. The upholstery is done in either soft leather or fabric with seams that are visible. The cover is removable as the lounge chair is built without a supporting frame and the polystyrene pearls can be refilled as the various chambers of the chair have zippers for refilling. The lounge chair is extremely cozy and perfect for a nap.
5. 35H relaxation armchair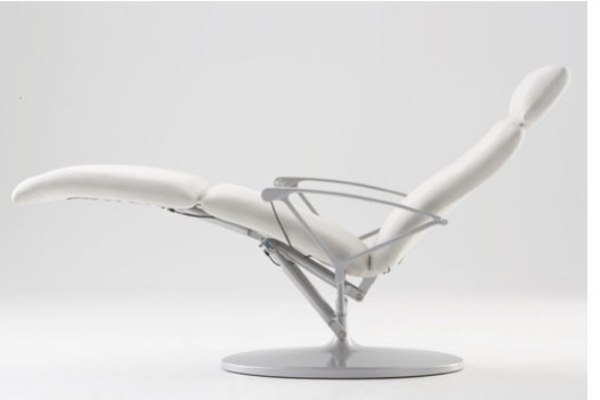 The 35H relaxation armchair is the work of Frederic Sofia. This sleek armchair is made by using cast aluminum and the seat, headrest and back is affixed with pneumatic springs that provide extreme comfort to the user. The controls for the springs are located on the arms. The upholstery for this armchair comes in either fabric or leather.
6. Zero gravity chair by Stokke

Stokke's Zero Gravity Chair is a great futuristic lounging device as it can enable you to rest in multitude position depending upon your comfort – from upright position to lying down position – the gravity chair provides you a plethora of options.
7. O2 lounge chair
The O2 lounging chair can be called a spa as it provides you the luxury of aroma oxygen maker and relaxation of a shiatsu massage along with a video-audio therapy session. The O2 lounge comes complete with various high-end modern devices like earphones, multimedia DVD player + loudspeaker, music massage with various techniques, and the aroma O2 oxygen maker along with a headset. This is the latest trend that is being used in hotels, spas, salons, nightclubs, and so on.