Small apartments and homes typically offer plenty in charm and coziness, but when it comes to kitchen space, one tends to get just the bare minimum. Nevertheless, you can still make the most of your small kitchen with a few clever ideas.
Whether you are renovating or designing from scratch, these amazing small kitchen tips will help you add some much-needed storage and style.
1. Open up the space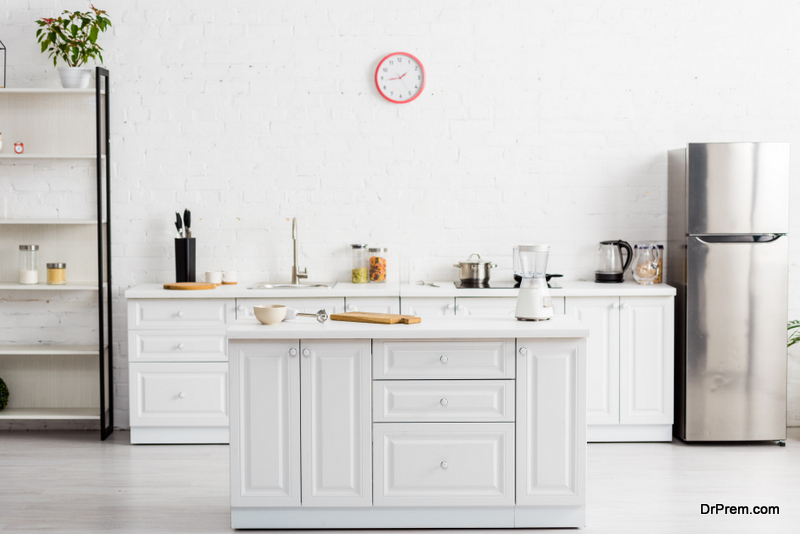 In a small home, removing the partitions can help create the feeling of more space. Replace the floor-to-ceiling wall between your kitchen and the rest of your living space with a counter that is half the height. If your kitchen has closed overhead cabinets, replacing them with open shelves can help open up the space.
2. Bring in a prep table
Open-plan kitchens give functionality without taking up too much living space in a small apartment, but they often lack counter space. Since you probably won't have enough space to expand or add an island, consider bringing in a table that can double as a prepping and dining area. You can also get a kitchen island on wheels so that you are able to move it away when you' are not using it to create more living space.
3. Install racks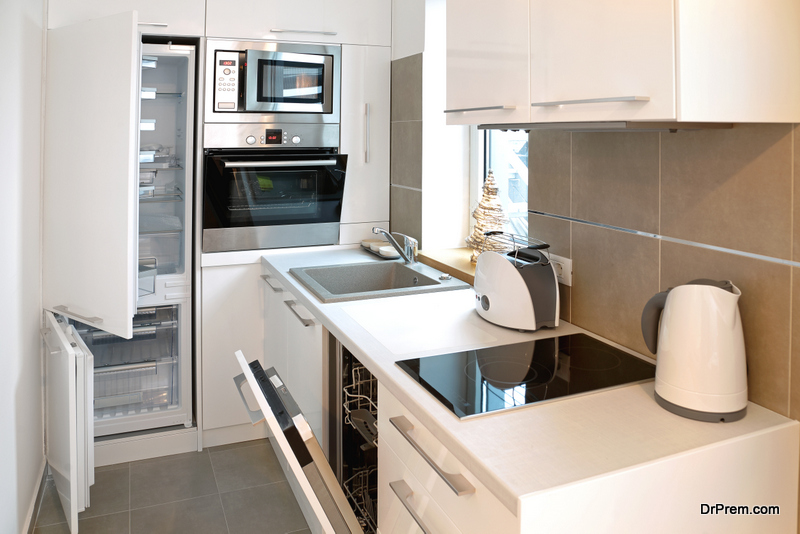 Bulky pots and pans can take up valuable storage space, so consider hanging them from a rack over your kitchen, or hooks on open walls. This way, you can free up room in your cabinets or shelves for other essentials.
Even the space over a kitchen sink can be reclaimed with the right rack. An over-the-sink dish rack, complete with hooks and pockets can come in handy if you are short of counter or cabinet space.
4. Conceal your small kitchen
Just because "open" is in the name doesn't mean a small open-plan kitchen must be visible for everyone in your studio to see. Installing folding doors or panels can help you hide clutter.
Meta description: A small kitchen doesn't have to be a storage or utility nightmare. Let these ideas get your creative juices flowing, and you will have enough space in no time.
Article Submitted By Community Writer