We all admire aesthetically pleasing houses. They soothe our senses and are a lovely abode for the residents. To make a house look attractive, you need to work on the exteriors as on the interiors extensively.A little add-on to your front or backyard will not only attract buyers but also increase the worth of your property. An owner should always focus on producing the best worth out of the land they own, and landscaping the exterior space is a brilliant way to do it!
Landscaping a yard involves altering the design, adding ornate features and greenery to make it look more attractive. It does not require much to landscape your front and backyards.You only need a few creative ideas, expert help, and voila, your yard will look breathtaking!
And luckily, we have it sorted for you. If you have a huge backyard space, consider some of the ideas ahead. We have listed some incredibly awesome backyard landscaping ideas for you to consider for your house.
 1. WATER POOL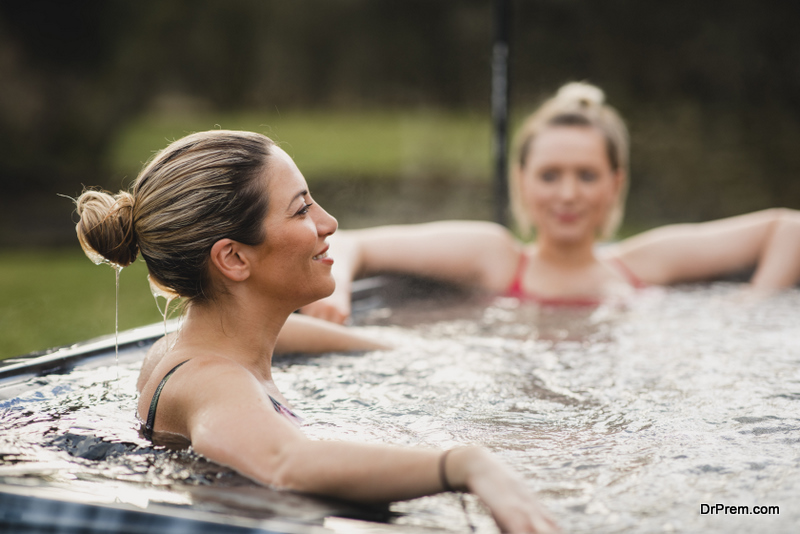 A swimming pool is a great idea to enhance your backyard, considering you have enough space. If you are an avid swimming fan, then a backyard with a pool is your thing. It also gives out great opportunities to host pool parties.
However, if you think you do not have enough land area to accommodate a full-blown swimming pool, consider getting a plunge pool. A pool is a fantastic idea to cool down on a hot summer day, especially if you live in areas with a hot andhumid climate such as Georgia. If you are on a hunt for some pool experts, log on the internet and type in 'pool builder Atlanta GA,' and you will get numerous options.
2. PERGOLA
Wooden pergolas are great for lunch out in your backyard on the warm summer days. They provide adequate shade while allowing some light to pass through. The shade ensures that you do not get way too uncomfortable under the sun. At the same time, the peeking sunrays let you bask in some sunny warmth. It is perfect if you enjoy the sun and outdoors during the summers. A pergola also allows you to experience the outdoors with a comfortable touch. You can add lounge chairs or sofas to make the place more perfect for lazing. It is an ideal spot to hang with your friends!
3. FIREPIT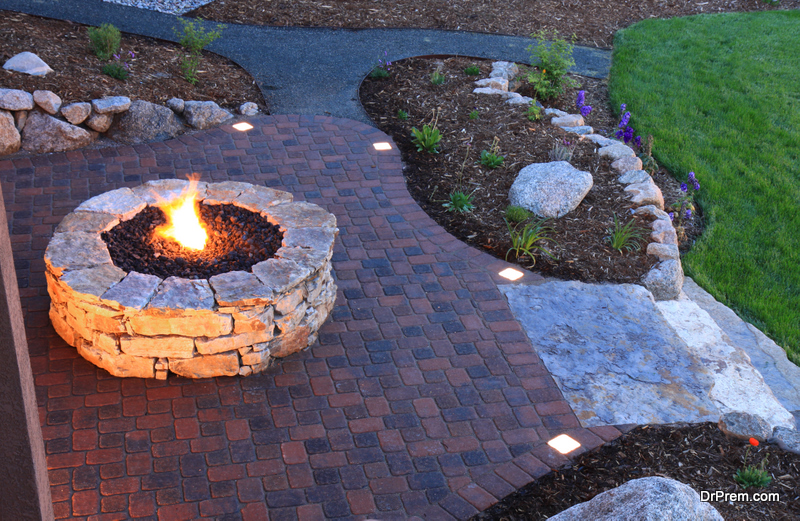 There is nothing more relaxing than a cozy night under the stars, in front of the fire, snuggled in your favorite blanket reading a book. But wait? Are we talking about campfires? No. We are talking about a firepit right outside in your backyard. A firepit will bring your perfect campfire memories to your house. And you will not have to go all the way to relish them. You can use different mediums such as fire glass, lava rock, or ceramic log sets. Also, they have the option to be either fueled by gas or wood.
 4. GAZEBO
Similar to a pergola, a gazebo provides an outdoor sitting space. However, a gazebo is more covered and lets you enjoy the beautiful garden scenery without necessarily burning in the sun. A gazebo is also an excellent spot to host lovely summer lunches or elegant dinners as it provides a little formal touch to your backyard dining. 
5. PLAYHOUSES
If you have kids in your family, getting a playhouse is an ideal option. Children love playhouses. It also allows them some great opportunities for outdoor play and activities. Your kids can stay busy for hours while you get done with your work around the house. Playhouses also look adorable and will make your overall outdoor aesthetics lovable! 
6. VERTICAL GARDEN
If you feel sad right now only as you think you cannot spend on an extravagant backyard décor, do not worry. You do not necessarily have to go overboard with the features to decorate your exteriors. Some unique yet straightforward enhancements can push your backyard oomph up a notch, such as a vertical garden. It is vertically planted pots and planters.
You can use the patterns and colors of your choice. You can use various types of DIY pots, too, such as old cans or buckets. Just run over to Pinterest, and you will find a lot of ideas and DIY projects to create a perfect backyard vertical garden. 
7. HAMMOCK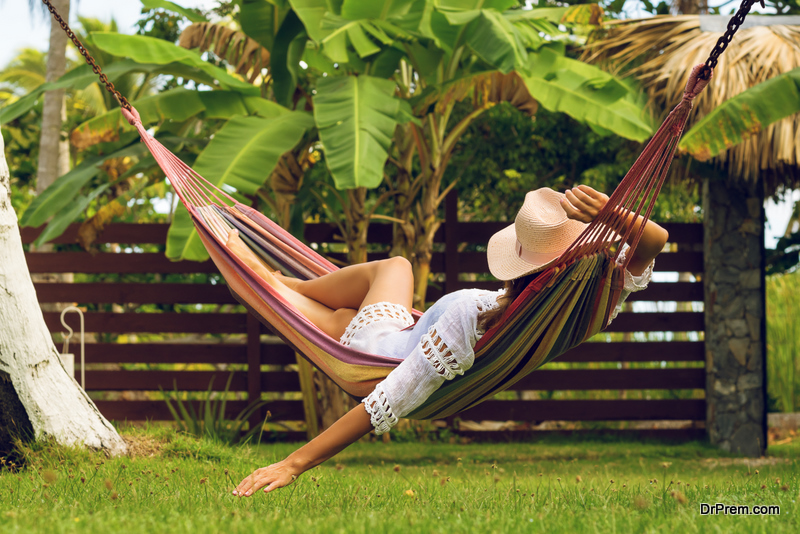 This one is our favorite! Hammocks are a simple yet exciting addition to your backyard. They give out a snuggly feel and are a perfect retreat if you love spending some peaceful time by yourself. All you need are two supports to tie up the hammock, such as two trees close by,or buy a hammock that comes built-in with the supports. 
8. OVERSIZE SWING
If you think a hammock would not suffice for a more prominent family and have people fighting over it, get yourself a bigger swing. A giant swing, along with some beautiful greenery and flower beds, is an incredibly excellent backyard décor idea. You can lounge with your better half and spend some quality time or snuggle with your pet dog while staring at the stars. All in all, a swing is a great way to enhance the outlook of your backyard. 
9. BIRDHOUSES AND FEEDERS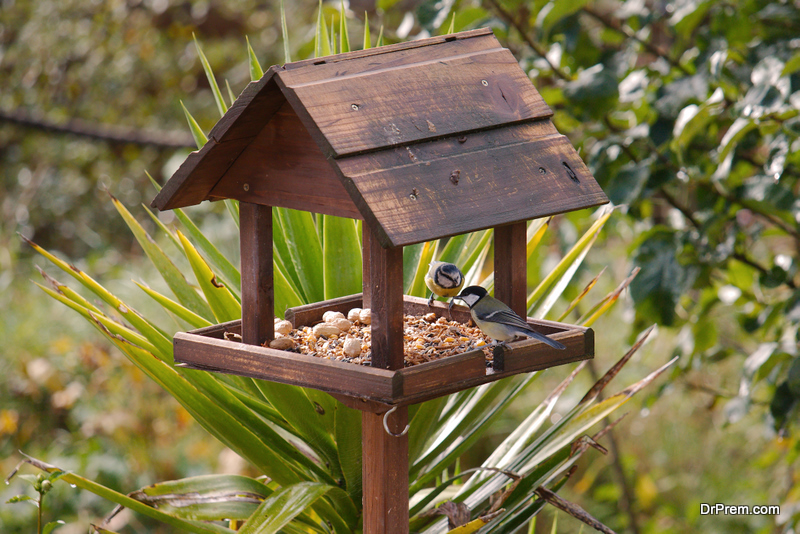 Do you know what adds more to your backyard garden or patio? Some cute little animal buddies. Early in the morning, birds are always on the lookout for food. Help them by installing birdhouses and feeders that they can rest in and eat. It will also create a beautiful atmosphere in your backyard. You will love the occasional sighting of birds playfully chirping around. 
10. WATERFALL
Sitting down and observing a peaceful waterfall is some people's idea of sheer relaxation. The soothing sound of falling water amidst rocks and greenery is a perfect way to relax and unwind. If this all is what you love, get yourself a backyard waterfall installed. You can look into the many options available and decide on the waterfall's height, depth, and other features as you please. 
CONCLUSION
Your backyard offers an excellent opportunity for you to enhance the look and worth of your property. You can utilize the area to create the perfect outdoor space for you to relax and spend time. There are many viable options available depending on your cash situation, your personal preferences, and style sense.Just put down a ballpark budget figure, pick your favorite idea from the ones above, and get going!
Article Submitted By Community Writer