Interior design isn't static— trends come and go according to the fashions, changing lifestyles, and cultural influences of the day. As of late, there's been a heart-warming, even patriotic trend in the rising popularity of using southwestern rugs to accentuate and enhance home décor, showcasing the best of American culture, and giving your home décor that authentic Native American influence.
It isn't just that southwestern rugs are beautiful, they're also a crucial part of American cultural history. They showcase incredible artistry; authentic Navajo southwestern rugs are hand spun, much-sought-after pieces of tribal art, that add value, interest, and color to any home or office.
Collectible and Unique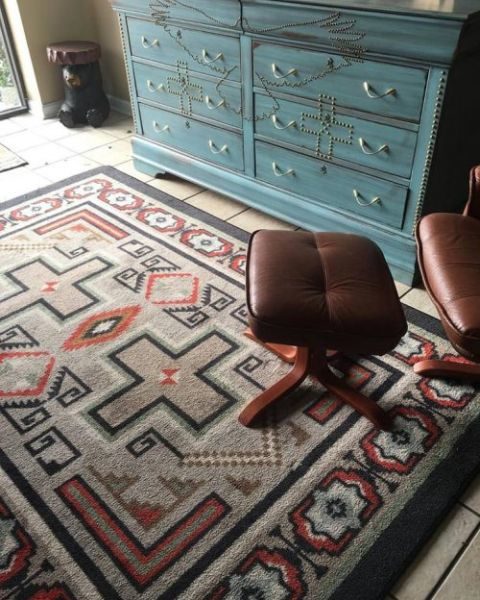 Investing in southwestern area rugs is almost certainly a financial decision that will pay off. These rustic style rugs aren't really for everyday use nowadays, but rather for design, strategically incorporated as excellent examples of southwestern décor.
The investment value of these pieces has driven their popularity, and people are willing to pay considerable sums to own an authentic part of Native American Navajo culture before this masterful skill dies out. There are more affordable machine-spun options for the budget conscious, but these would not be classed as authentic or a true representation of Native American art.
Extremely durable and long-lasting, these rugs and blankets represent an excellent long-term investment, as witnessed at a Sotheby's auction in 1983, where a savvy investor paid upwards of $100,000 to own one.
Versatile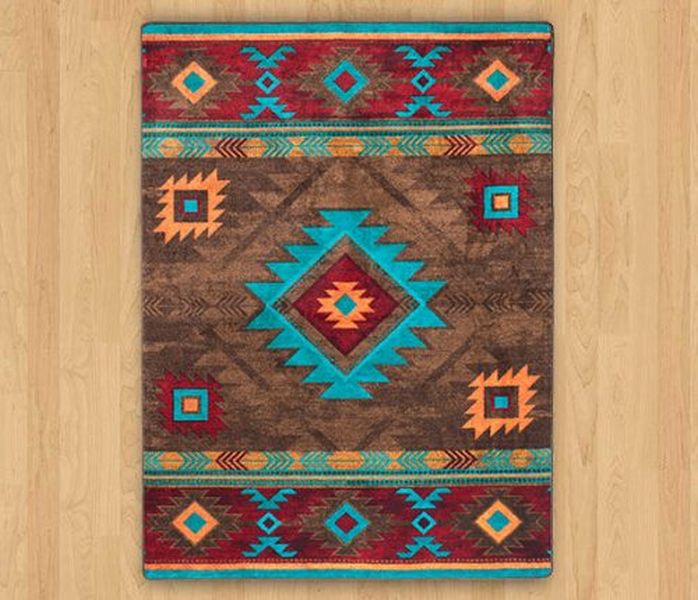 Mostly used as area rugs to delineate open spaces, southwestern rugs are also suitable for many other interior design uses. Colorful, intricate patterns mean they can be used as beautiful wall art to complement your southwestern interior design theme.
Upholster furniture in this hardy, long-lasting material and add pops of color to contrast strikingly with your main furniture pieces. If colorful upholstery isn't your thing, drape these blankets on accent chairs or even on your bed.
The versatility of these accent pieces makes them very popular with interior designers. Using simple, uncomplicated pieces such as southwestern rugs can instantly update and uplift a bland room, an excellent example of the vibrancy of southwestern décor.
Comfortable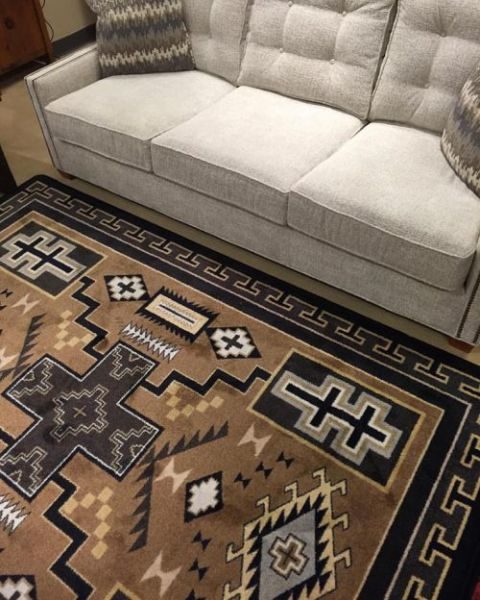 Besides their aesthetic design, southwestern rugs are incredibly comfortable. Add warmth and floor cover efficiently with a large rug or drape on your sofa for added cushioning. You can easily substitute them for carpets, area rugs, and bedside rugs, and as they're easy to maintain, they won't be a headache to keep.
Article Submitted By Community Writer