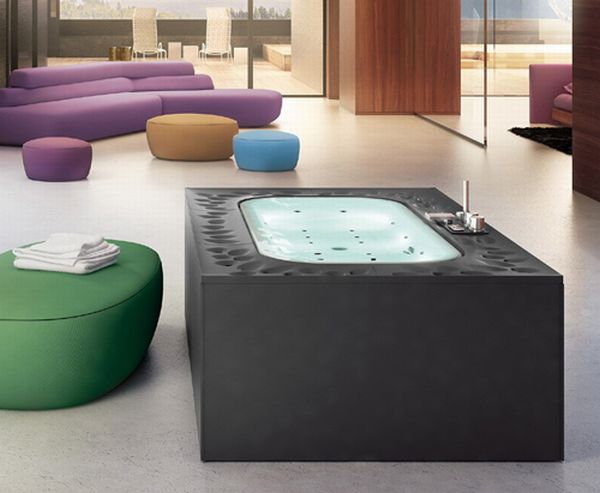 Bathtub is a 'must-have' in almost every modern bathroom. Most people prefer to have long hot relaxing bath in tubs rather than standing under the shower. A long hot bath in the tub takes away all your pain and relaxes your muscles letting you wander in thoughts. With advancing technologies, the bathtub is also taking a detour from being normal to a bit advanced. Nowadays, a bathtub is capable of doing all the massages and treatments a massager could do in a spa. That's what this latest bathtub Arima, designed by Glass, claims to offer.
This bathtub is one that everyone would desire to have a bath in after a tiring day at work. A bath in Arima will relax your stressed and tensed muscles. It is not just a bathtub but also a spa tub that will give you pleasure, relaxation and water treatments like that of a spa in a tub. This spa tub contains 4 whirlpool jets, 12 air pool jets, 4 back and feet jets, standard heater, standard water fall and standard chromotherapy.
Those who are lazy to fill the water in the tub, spa tub is just the thing for you. This tub comes with an optional automatic water fill-up and refilling. And for those who feel that a bathtub takes a lot of space in your bathroom, Cheer up! It's been designed in such a way that you can make it freestanding. You can show off the whole tub or only the top portion of the tub and covering the rest beneath the floor making it look like a small pool.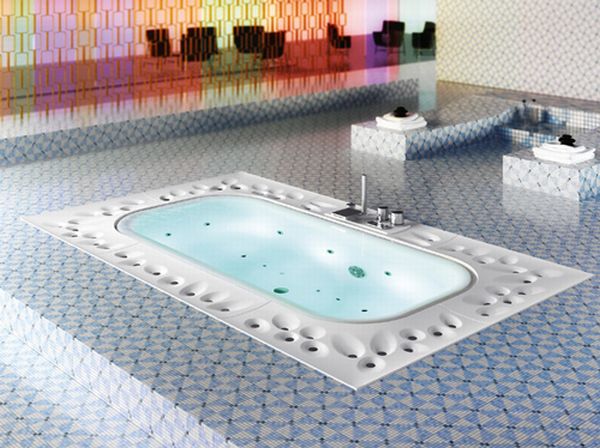 This is an overflow bathtub and water is continuously moving around and circulating inside the tub replenishing and re-filtering it. So, there is no question of water being stagnant. Next time, you crave for a massage or a water treatment in the spa make your home a spa with Arima. Slip into the spa tub to relax, rejuvenate and explore the unseen and unheard pleasures.
Via: Trendir