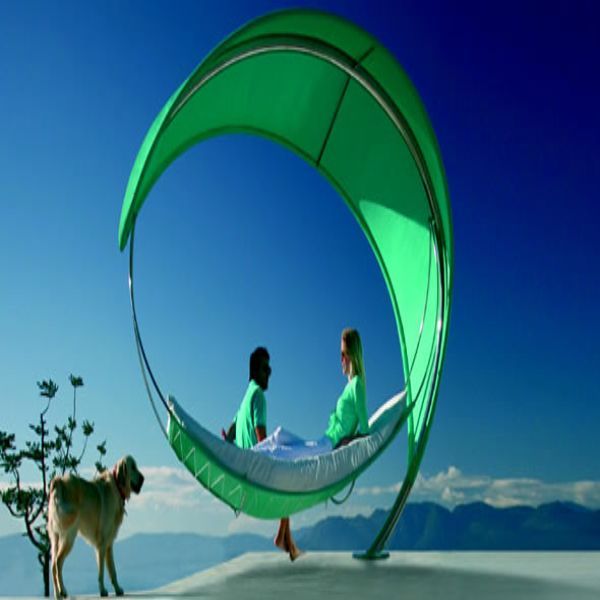 When it comes to designing your home, your outdoor furniture always takes a back seat. People don't pay much attention to this and end up buying something which does not suit their patios, verandahs or even gardens. The seating arrangement you make outside your home is as important as the one you have inside. This list comprises some fantastic outdoor seating arrangements and designs to help you choose wisely. Like they say, first impressions matter.
Luxury outdoor furniture by Expormim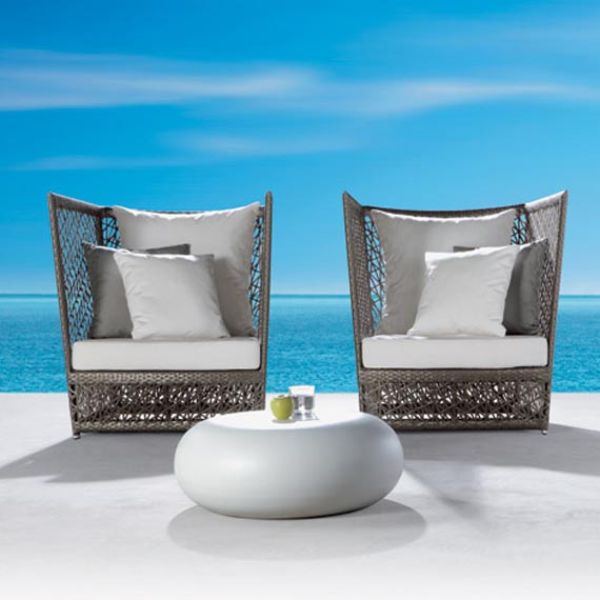 Made from aluminum that does not get affected by weather, this creative seating set will make a good place for you to relax in your patio or garden. Made from synthetic rattan which is woven in the chair sets by hand keeps the chairs from getting harmed due to the UV rays. The back is high and the cushions very comfortable.
Glossy finish outdoor seating in London (UK)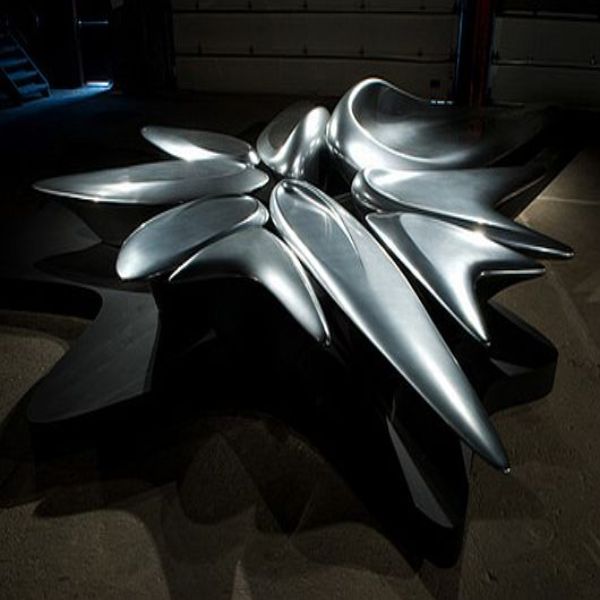 With a high demand of modern designer furniture in the market, this unique modern seating from architect called Zaha Hadid steals the show. This glossy finish modern seating can be placed anywhere ranging from your verandah to your landscaped garden. Use it when you have outdoor parties and want a lot of seating space. You can buy these in two colors, green and chrome.
6 Piece wicker chair set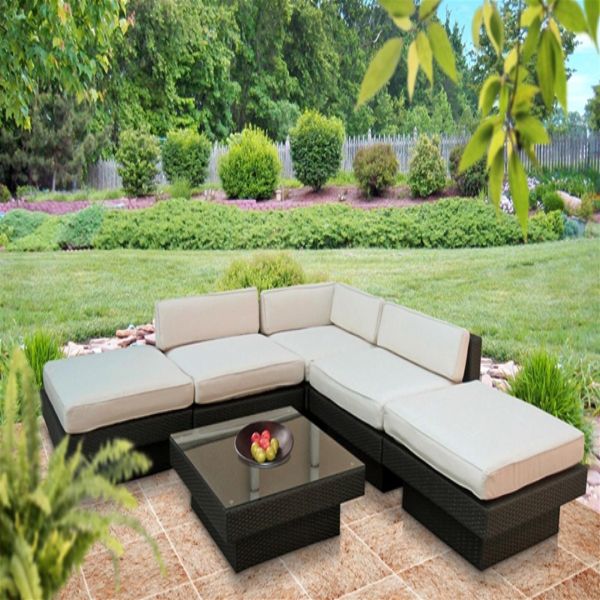 Lexington Modern furniture has this six-piece outdoor sofa set made from wicker on sale. The detachable six pieces can be arranged in whatever permutations and combinations you want to. Set it out on your patio and relax in a cool summer evening or morning. You can use this set in all kinds of weather as it is weather proof.
Double seating by Expormim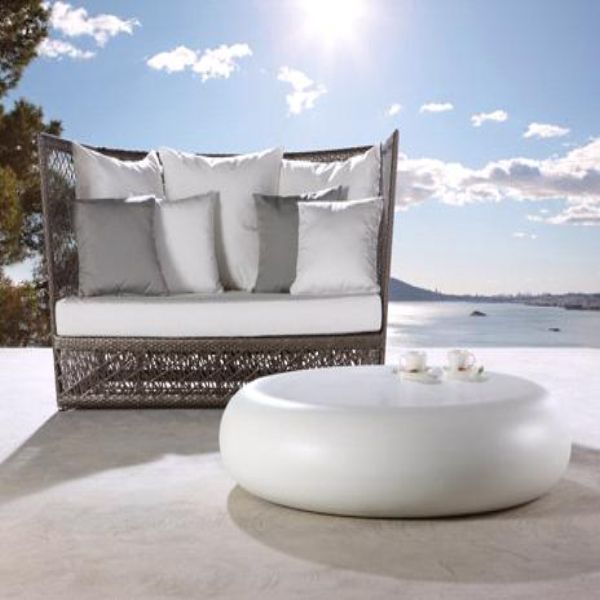 This second design from Expormim, like the two single chairs, is also made from weather proof aluminum. This love seat or double seating can be kept in a cozy corner of your patio and you can relax with your loved one here. This one has a tall back and sides so you can stuff your favorite cushions in it for extra comfort.
Outdoor seating by Kenneth Cobonpue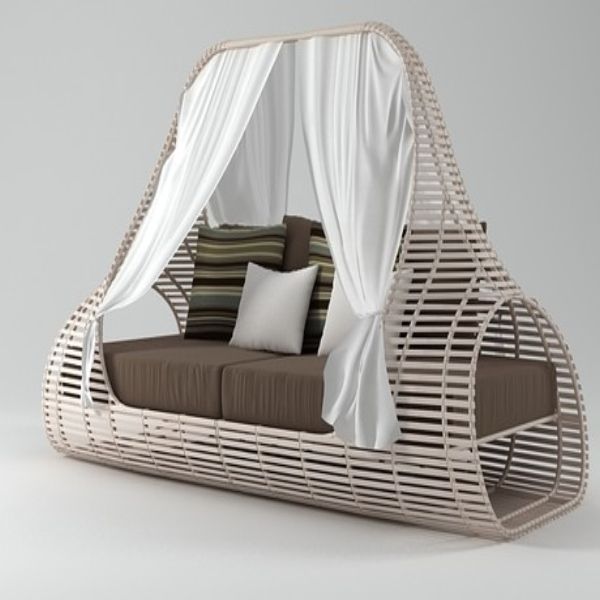 Outdoor seating furniture made from steel and polyethylene can be used in all kinds of weather. You can keep it in your patio or anywhere outside your home so that it serves as a great outdoor seating arrangement. The seating furniture looks closed but is very airy and very comfortable. You can spend many hours reading a book while basking in the sun or enjoying the evening breeze.
Day bed design for basking in the sun

The perfect outdoor seating arrangement to be placed near the pool or on a private beach alongside your beach house. This cozy bed cum seating arrangement looks like two large shells attached together. Shaped like the number 8, these loungers are perfect for a day out in the pool or when you have pool parties. Made from synthetic rattan placed in an aluminum frame, these loungers are all weather proof.
Patio furniture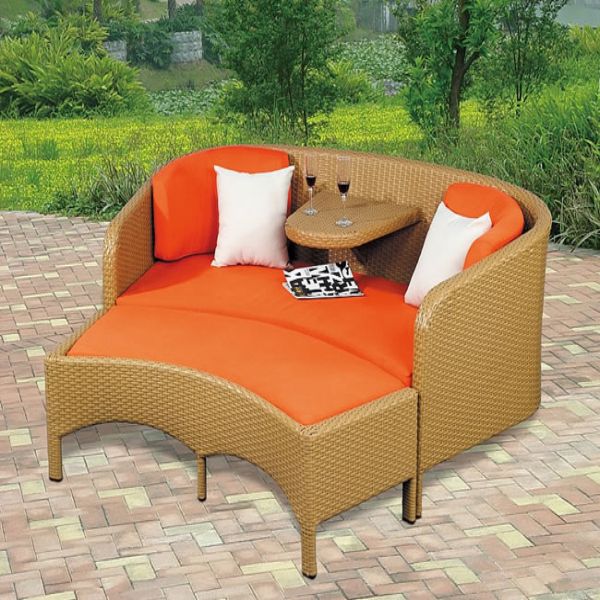 Relaxing patio furniture can make a lot of difference in your home decor and endow your home with a classy poise. This furniture set is a wicker sofa set with an attachment near the feet. You can relax by spreading your feet and rest them on this extension. You can also remove it and just sit on the sofa while reading or chatting. The brightly colored cushions are all weather proof.
Stylish and illuminating outdoor seating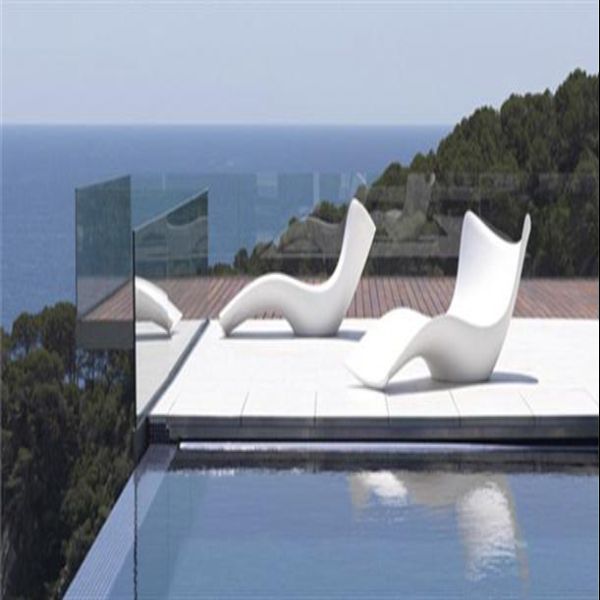 Stylish and modern outdoor seating options are many but this one is quite unique and very trendy looking. The outdoor seating chairs can illuminate light and hence will light up the garden or patio area at night. You can place it near the pool and they would make great pool loungers. Made from recyclable material, these seating chairs are fantastic for all weather outside seating.
Wave hammock by Royal Botania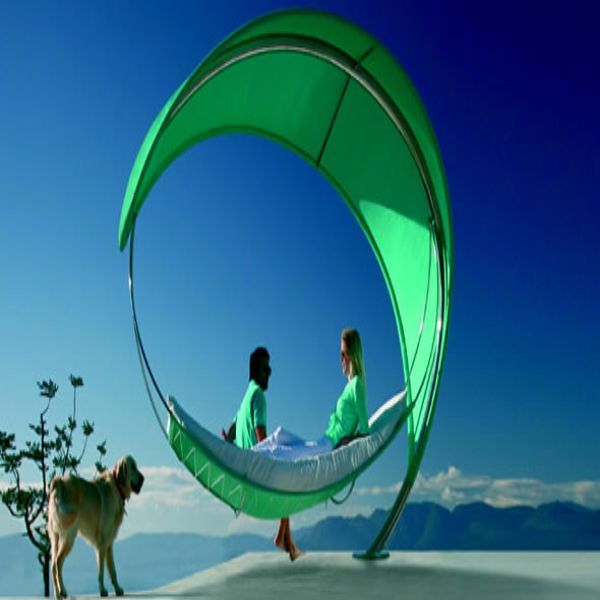 This stylish outdoor seating furniture is in the form of a wave. It is like a large hammock with a canopy to protect you from the sun. Made in bright green color, the seat is very pleasing to your eyes. Two people can sit inside it and relax.
Les Isles outdoor furniture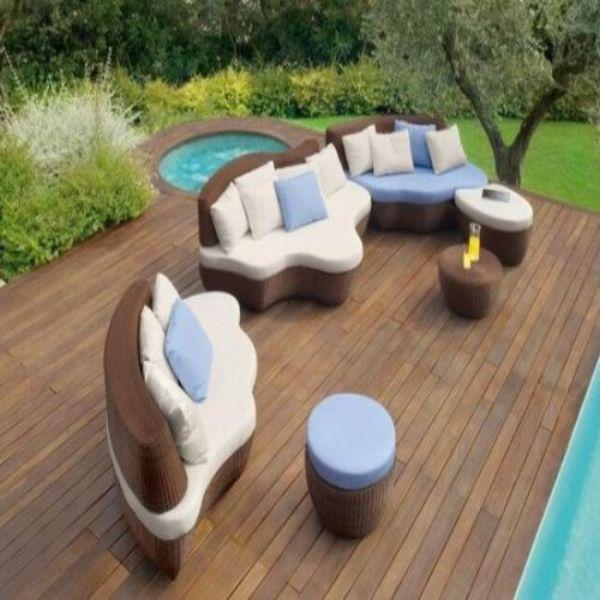 This great looking Les Isles design for outdoor seating is like a set of islands. The Les Isles furniture set is made in such a way that you can gather outside the pool and relax with your friends. This outdoor sofa set is accompanied with round coffee tables with adds a dash of class to the whole set up.