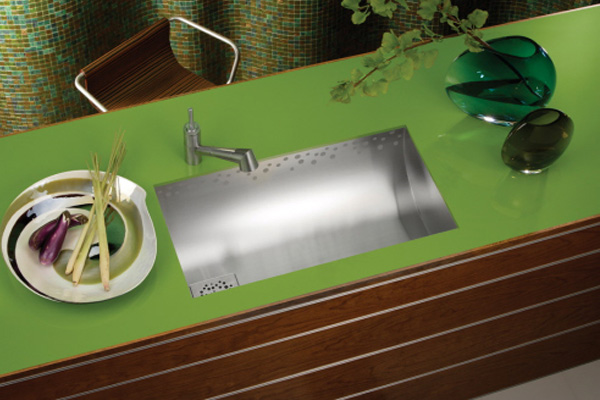 Not new is the idea of a mini bar which serves more of a host than you yourself when guests are at your place. What is new and fascinating to have is a cool, trendy and sexy bar sink that adds bling to that bar you've got. It adds a fashion statement as well as serves the purpose of that itsy bitsy cleaning that one needs to do and not have to travel all the way to the kitchen or even use it as an ice-box of sorts. Here is a list of five stylish bar sinks you could embed in your bar:
1. Fiesta Bar Sinks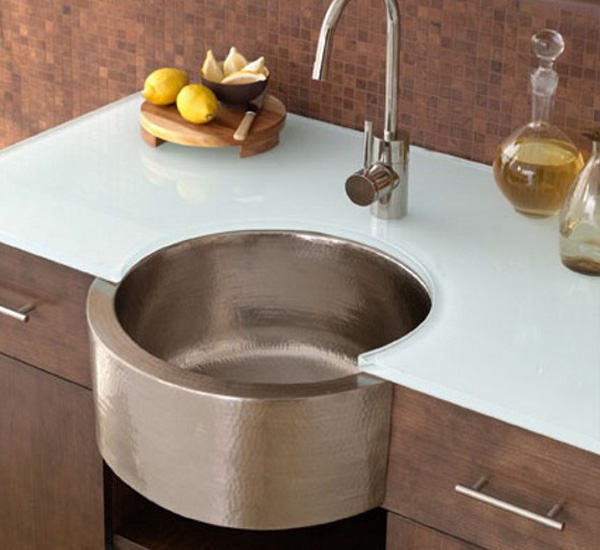 The Fiesta Bar Sink by Native Trails gives your bar a mix of the traditional and the contemporary. The copper gives it the modern look while the nickel finish gives it an edgy antique one. It is one of the hassle-free designs that can be easily entrenched into your mini bar with an appropriate faucet to go with it. Now, not only does quick cleaning become easier, the depth and area of the sink allows you to keep the dirty used glasses for later wash. You could either keep the whole sink grounded inside the wall of the bar platform or have a part of it jutting out.
2. Undermount bar sinks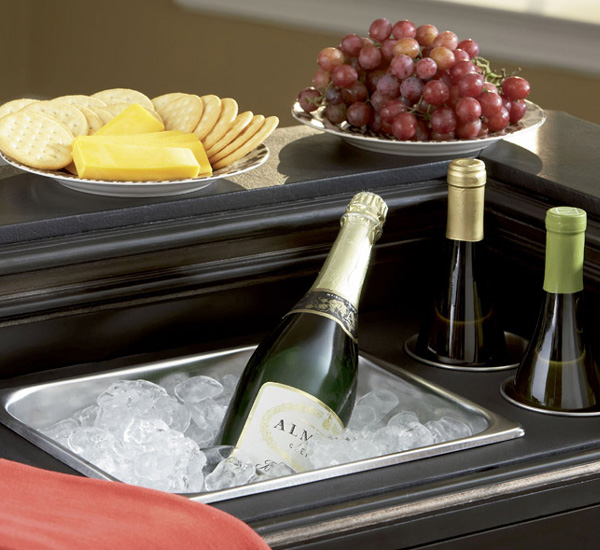 Undermount bar sink is your option if you don't want it to be visible to the eye at all times. It glides smoothly under an already existing platform giving you the entire counter for other purposes. It is a vessel sink, giving the availability of twin sinks, to felicitate the work of the owner. These sinks are made specially so it could be used outdoors – the stainless steel interiors prevent any sort of wear and tear. These sinks could be a little more costly than an average home sink, but, what the hell? A little extra could give you an extravagant look to your mini bar.
3. Stainless Bar Sink Design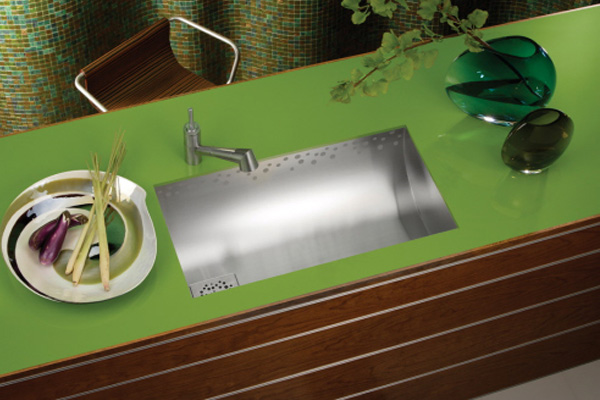 Stainless steel Bar sink designs are variant and if you're in a mood for fun, you could play around with the wide range of edgy, shapeless sinks that are in the market. They don't have to be the old rectangular ones. You can now avail ones beyond regular geometrical shapes. All you need to know before you install a stainless steel bar sink is the design of your other bar accessories and the kind of sink that will suit it. A mismatched sink will tend to do the adverse, so be wise when selecting a bar sink.
4. Round bar sinks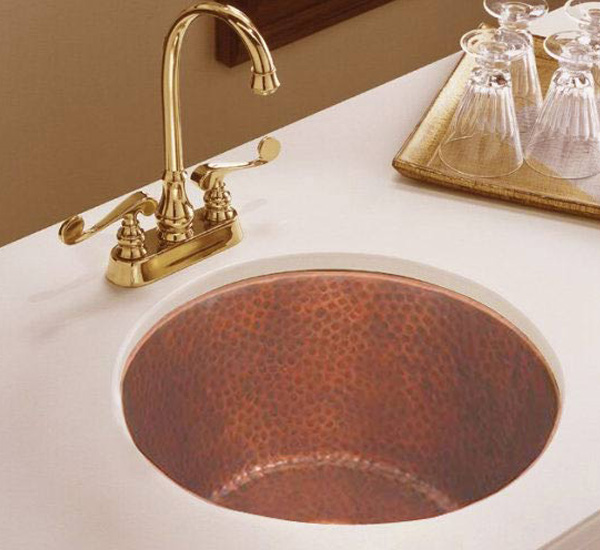 Round Bar sinks are a favorite for those who want to keep equilibrium between the bar sink and the other powerful sink of the house – the kitchen sink. That is where practicality blends with style to give you these amazing square and rectangular pieces of innovation. The color and finish stands addressed to copper and you can choose to have a design engraved in the sink or not. They come in various shades and sizes and make for an attractive buy. What is more, you can even choose the size of the hole of the drain. Isn't that some personalization?
5. Bar Sinks 21″ Deep Series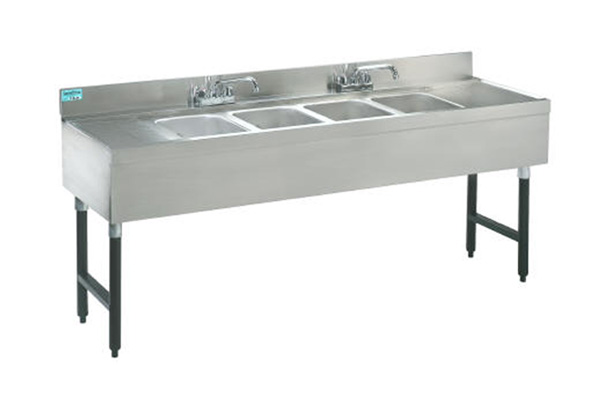 If you have a big bar with many hands working, it wouldn't do to keep a small sink, you would need something bigger. In that case, Bar Sinks 21'' Deep Series should be your pick. There are more than one sinks and an equivalent number of faucets. It is easy to maintain and durable due to stainless steel surface and drains. The legs are black powder coated for robust holding. From front to back, it rides 21'' with 10 x 14 x 10 sink bowls. It also has two ¾'' rear deck for storage and is 4'' high to support backsplash.