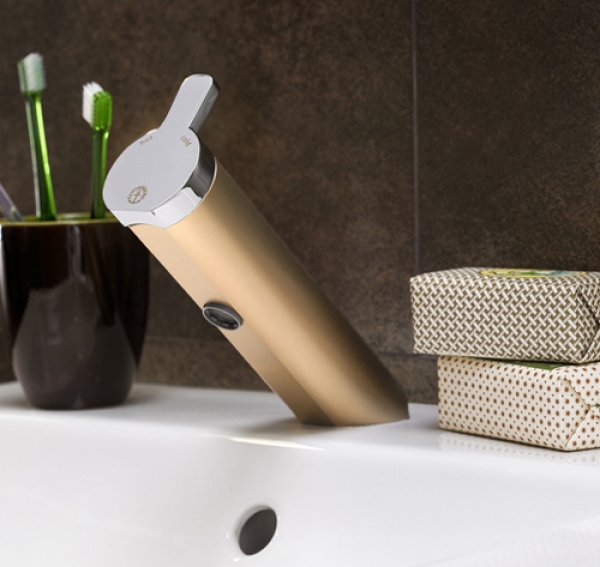 In today's modern world, the definition of modern kitchen and bathroom interiors has changed drastically. A kitchen is no longer a place for you to cook. It's a place to relax too. Earlier we did not bother much about how our kitchen used to look like. Now, a very important piece of decor in our kitchen today is the look of the faucet.
Here is a list that takes you through on an illuminating journey of the best twelve elegant faucet designs for modern kitchens. This guide is going to give you a thorough review of what we have best at hand and how to decorate and plan our kitchen interior decoration.
1. The Charlotte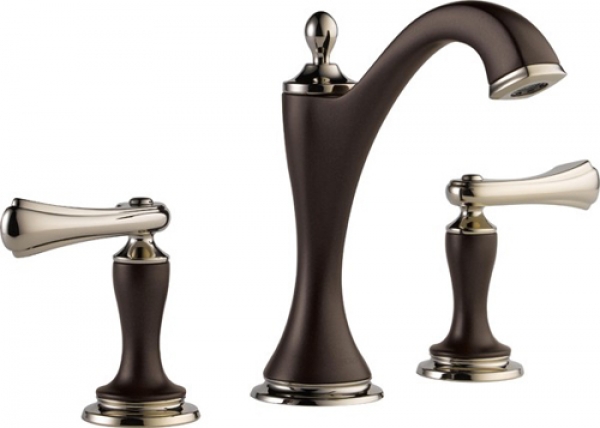 It carries elegance and a look of glamor to it. The smooth curves with very appealing symmetry gives this faucet design its genuine and antique quality.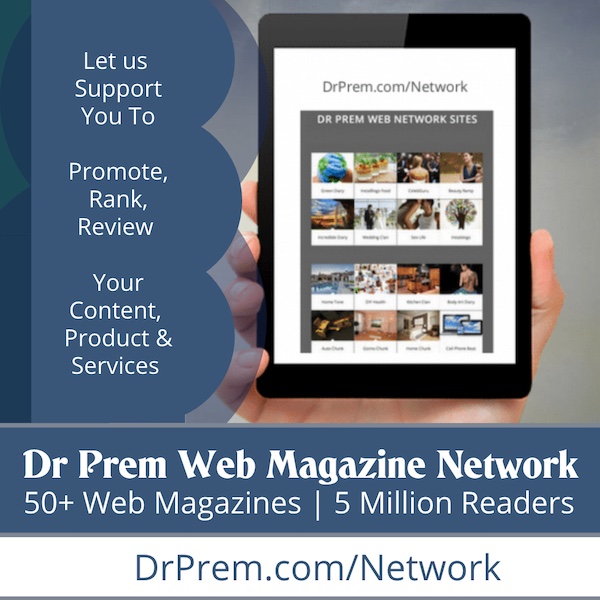 2. Vuelo Kitchen Faucet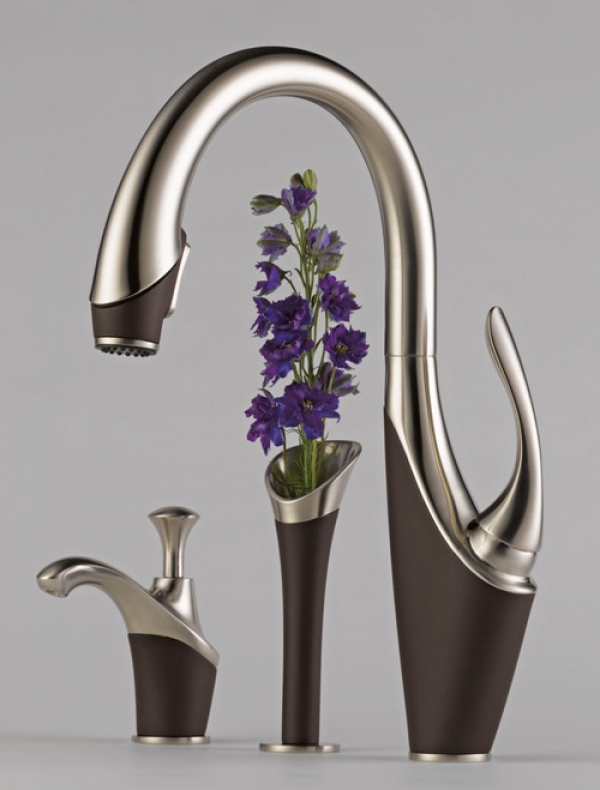 Vuelo looks like a swan in a pond, and the look itself has been the inspiration behind designing this graceful faucet, which can be considered as a beautiful piece of art. The style and attractiveness is more than skin deep. The faucet reflects an innovative, different and an inspiring state of the art design.
3. The Change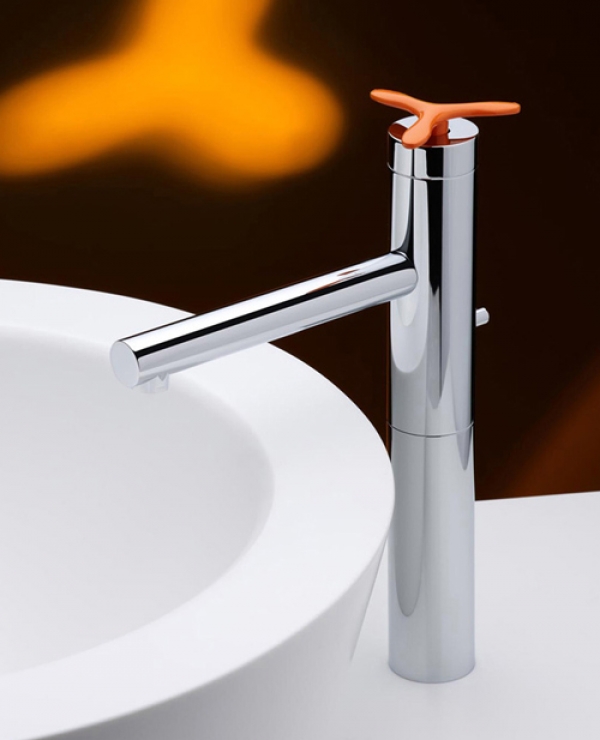 A super cute faucet called Change flaunts a sleek design with a bright orange contrast to it. It exhibits the statement you wish to make and is one among the very contemporary faucet designs of today. It adds a zing of self expression to it.
4. Dornbracht Deque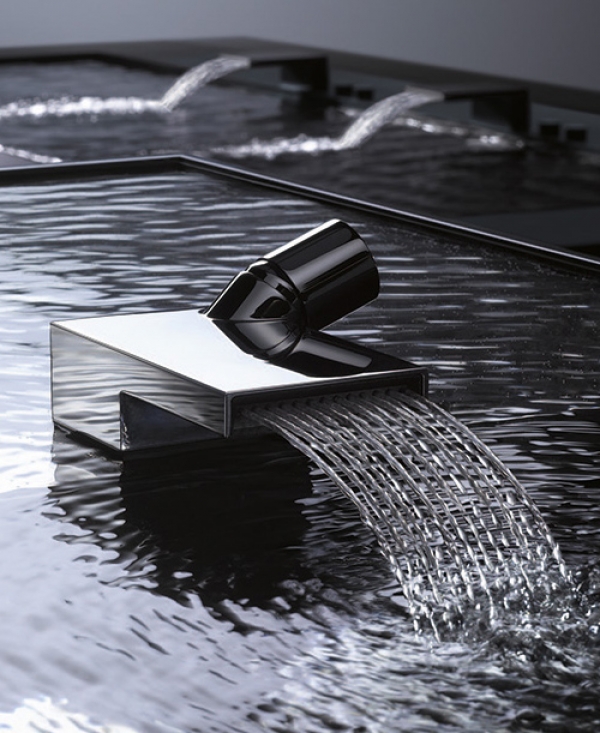 When beauty and industrial design combine together in this classic piece called Dornbracht Deque, it becomes a must have for the lovers of minimalism and modern looks. The faucet allows one to have a relaxing time, away from the hectic lifestyle. What you simply need to do is place it in your kitchen or bathroom.
5. Electronic lavatory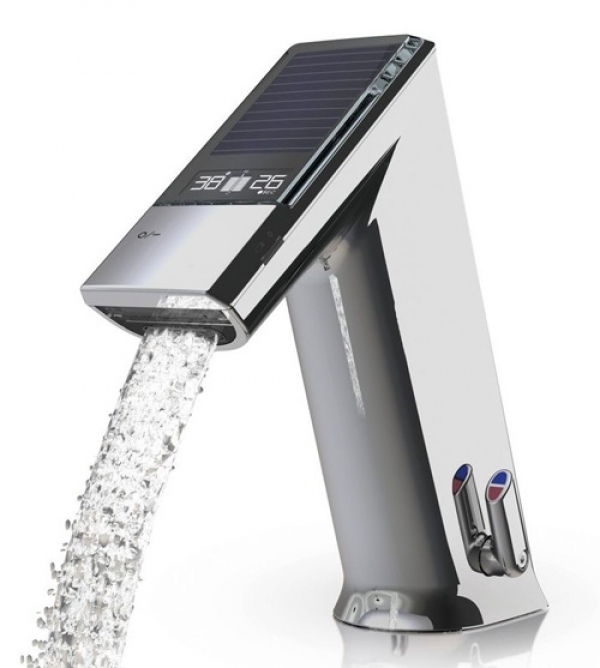 The faucet flaunts a great design that depicts the importance of hygiene and environment in a single piece. This faucet is activated by a motion sensor which is absolutely incredible for promoting hygiene and water conversation. It shows water temperature and water consumption too.
6. Dornbracht Gentle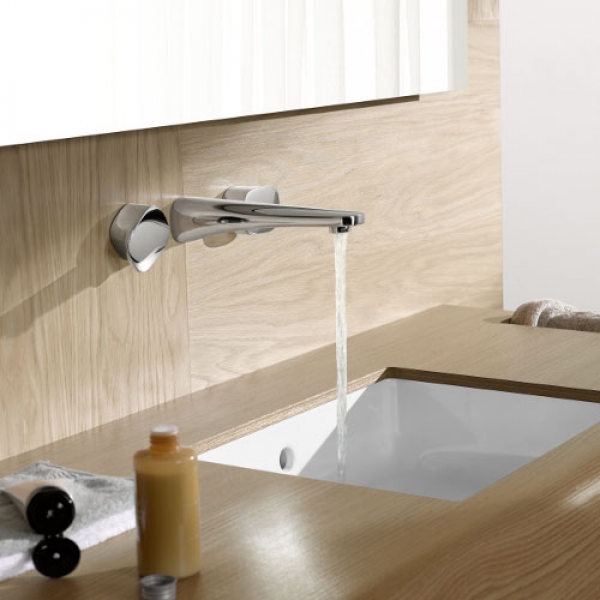 Very elegant, yet simple faucet design is fully wall mounted. It's gentle on eye and touch. Rounded lines softly meld with minimal styling to make up for a tactile, luxurious and a timeless collection.
7. Flat Faucet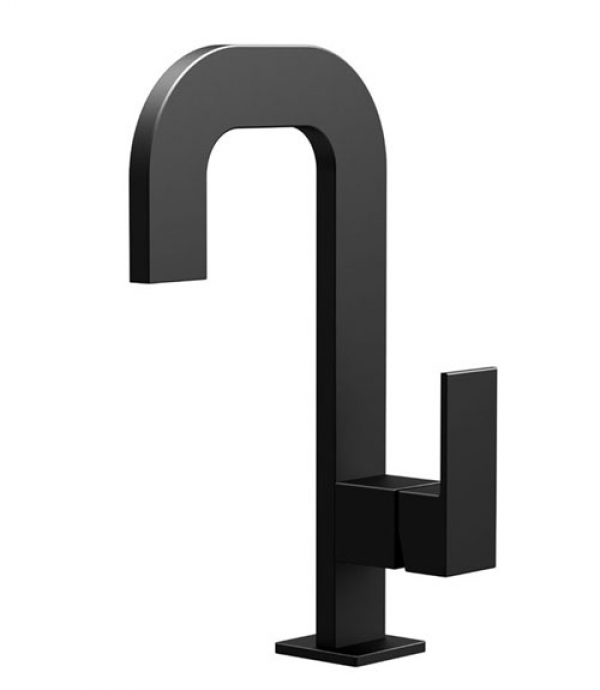 The Flat Faucet flaunts a cool flat design, that has industrial chic color combined with wide design from one angle which disappears from another. Modern, minimalist and bold matte color, this faucet gives a stunning statement in your kitchen.
8. Coloric Faucet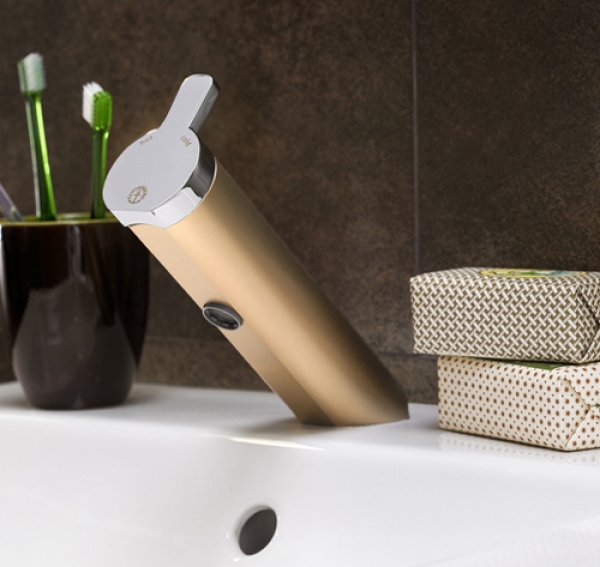 This Coloric faucet gives us a solitary pillar silhouette. It's so sleek and so streamlined. It has a push down valve. It's a contemporary shape and a classic design for a luxurious look.
9. Feminine Faucet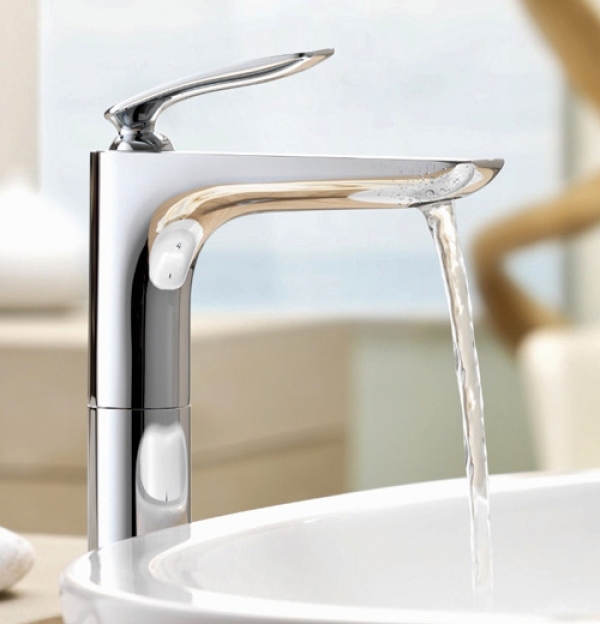 It strikes a fine balance between the practical function and sweet sophistication, just like of a women. Smooth surface combined with gently rounded edges give it an elegant feminine fiery flare.
10. Toobi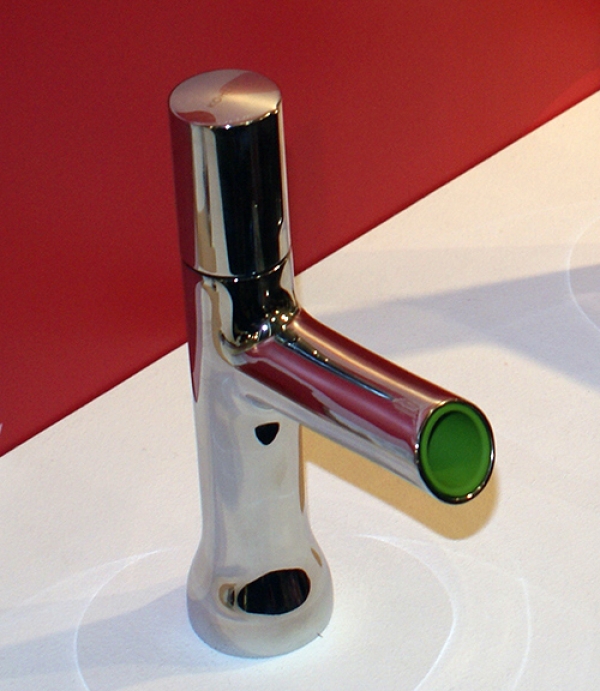 This design is cool, unconventional and contemporary. The inspiration behind the design is of bamboo. A slim and sleek look and a highly modern design, it gives a seamless daring and dynamic look.
11. Wall Mounted Electronic Faucet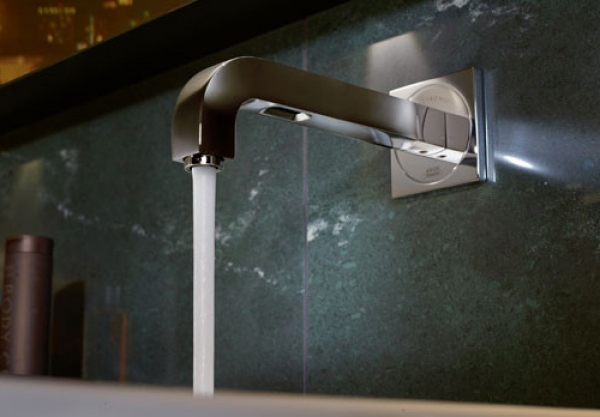 This one brings a little luxury and craftily masks its electronic components inside the wall. It paves way for crisp, clean lines and a complete aesthetic look. It comes with a motion sensor to converse water and adds to hygiene standards. It's convenient to use as against traditional faucets.
12. Acquaviva Swarovski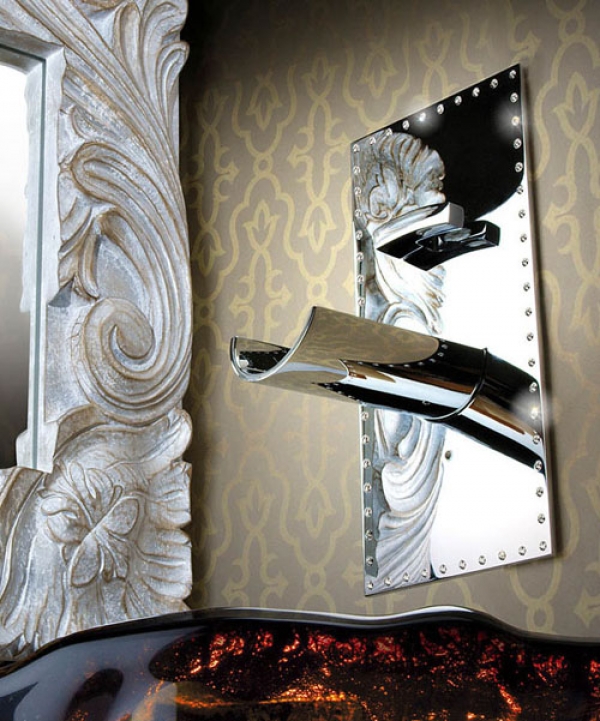 Add a little glamor to your decor with the Acquaviva Swarovski. It's adorned with Swarovski crystals. With a finesse of the glinting and glossy chrome, it adds a flawless sparkle to your kitchen. This engaging and illuminating design is sleek and very modern.
This is ample to get you start thinking about the next makeover of your kitchen. We see now that our wash basin is a very integral part of the decor and mannerisms. The look of the kitchen is incomplete without it. So add that gleaming sparkle of these ultra contemporary yet elegant designs to your faucets.