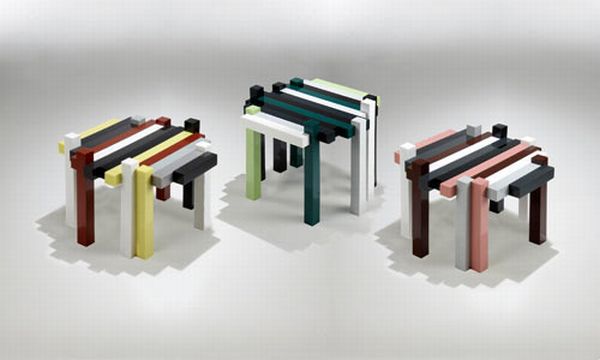 Jazz up your tot's room with the cute and beautifully designed Histogram tables form Nucleo. The Italian brand has connected colorful rectangles of various different sizes to create this, simple yet elegant piece that can enhance the beauty of any room.
It could be bliss for your little ones who are always fond of colors. The color pattern include the vibrant hues like shades of pink, black, white, maroon, red, yellow, grey and so on.
The histogram, which is drawn on a graph to show various products and the data regarding the them, inspires the table design. These cute little tables can be placed anywhere in the home to enhance that corner of the room, or you can simply use it in your garden and take it with along wherever you go. It is just an ideal piece in a contemporary style.