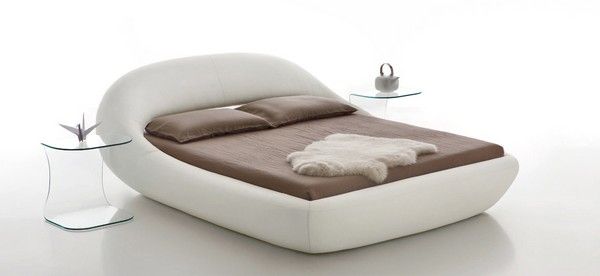 Bed time is the most loved time in our daily routine. After the hectic schedule, we go to our bed where we can relax our body and go in our world of dreams. Bed is the best place where you can sleep and relax. Hence, bed plays an important role in making us feel fresh and comfortable. You can make these relaxing moments more pleasurable if you come closer to nature. Here are some eco friendly beds that will give you the best experience of feeling the nature while you sleep.
1. Kinetic energy powered green bed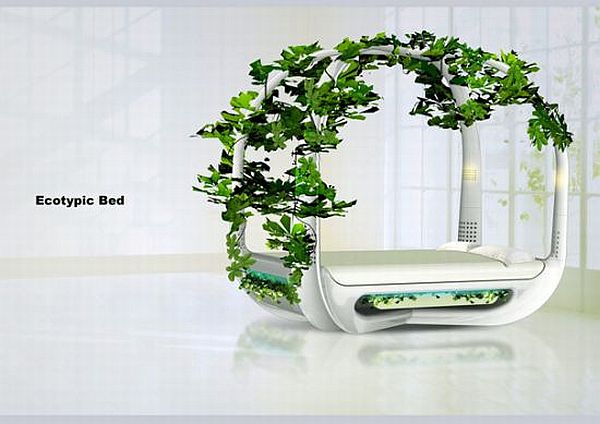 Green bed is meant for people who are eco conscious. This green bed is energy generating cradle which excellent green flora. This is an Ecotypic bed which is especially designed by Arthur Xin. This bed is your most wished and dreamt bed which can give you sound sleep. Green bed has a crib like shape and has great features. It has the capacity of storage mechanism and has energy generating power. It helps to support the battery which is placed underneath and stores the kinetic energy which is produced by any sort of physical activity carried on the top of the bed. This energy can be used to power the music system and illuminate the LED lights which are integrated into the bed's frame. There is a flower box in the bed which can be used to grow all types of plants, thus making it look green and more natural.
2. Bamboo bed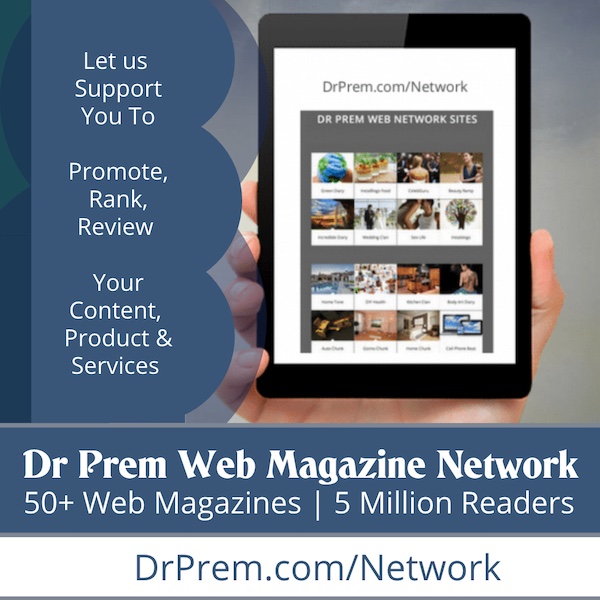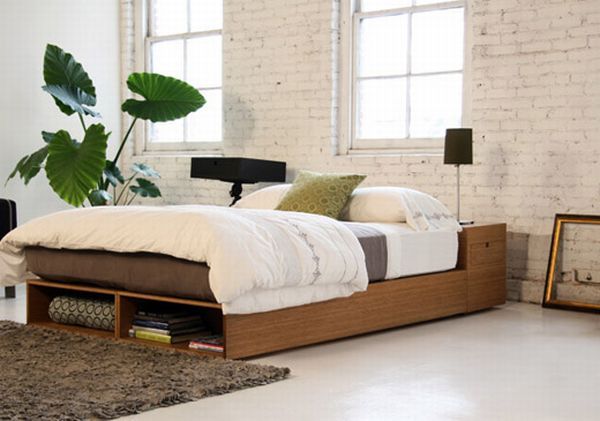 The bamboo beds are the storage beds and have the great utilizing capacity. Bamboo is used to make most of the furniture. You can easily store the bed sheets, pillows, comforters and books in this bed as it has large size. This bed has drawers which are placed near the foot area and a headboard. The bamboo beds are of the similar structure but are available in various sizes. The size may vary according to the base bed which has a platform and a storage area. The other sizes are the queen sizes, cal-queen, cal-king, twin bed and queen bed. These beds come in range of $ 2,290 to $ 3,580.
3. Canopi bed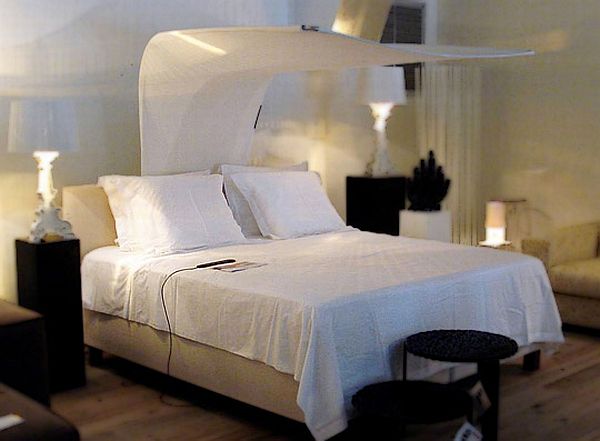 Canopy bed is the choice of today's generation. Gone are the days where bed was just a table like structure where a soft mattress is placed on it. canopy bed is the luxurious bed which has got many attractive features. This bed has an interesting ventilation system which introduces the conditioned air in between the bed space without making any sort of noise. This will surely give you the well deserved sleep. This bed is also helpful in saving energy. The remote which is given with this bed will help you to control the type of air you will get throughout the night while you sleep.
4. Organic bed for Tonin CASA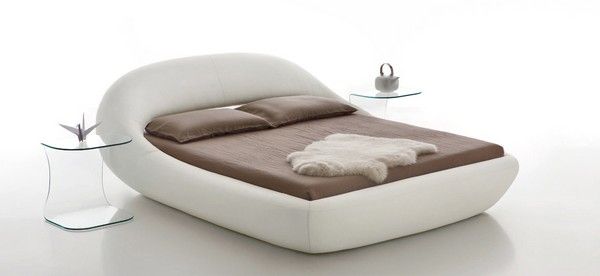 An Italy based architect Angelo Tomaiuolo has designed this lovely Tonin CASA bed. This bed has got an amazing features and a perfect design which is wrapped from head to toe in an eco leather or in a single upholstery fabric. The materials used in designing the bed are same but they differ in their finishes. There is a horizontal space below the head which reveals the pillows and mattress.
5. Natural Latex, luxury bed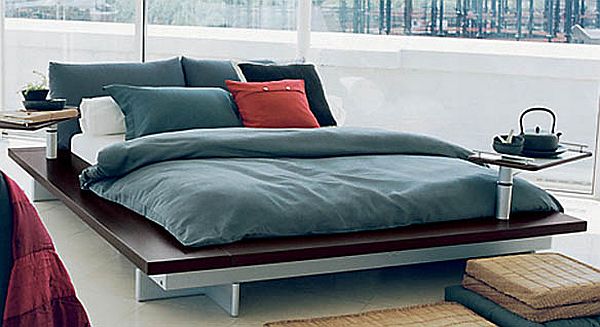 Latex is the highly resilient material which does not need turning or flipping and can stay with you for 15 years. The natural latex comes in 6" or 8" mattress form which covered in an organic wool or cotton. The natural latex is renewable and sustainable and is 100% biodegradable. Hence, it is not only comfortable but it is also helpful for saving our environment. It is more popular in European countries. It also regulates moisture and heat and has an antibacterial property which makes it dust-mite repellent.
6. Abaca's organic bed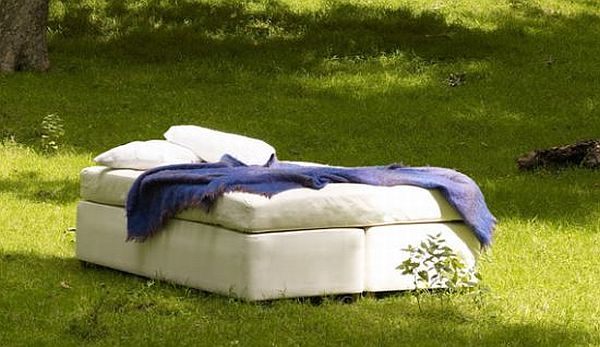 Spending six to eight hours per night on a non-toxic bed can help you sleep properly and make you feel fresh once you wake up. The Abaca's organic bed does not contain any sort of harmful chemicals which can harm you. They are healthier while you as they purify the sir which you breathe at night. These beds come in various sizes and have headboards as one of the features. They have the guarantee period of ten years and cost about 995 Euro.
7. Topaze pull-out bed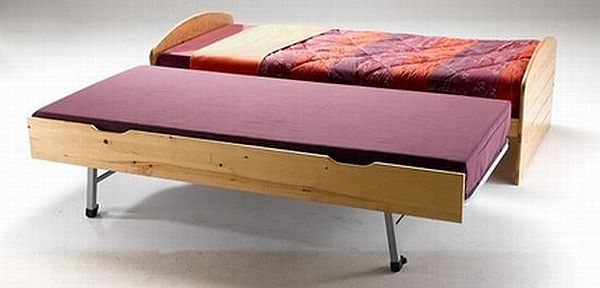 This Topaze pull out bed is made from ecologically harvested natural wood. It is made with the great combination of ecologically harvested pine wood and sturdy metal frames. It is available in variety of finishes like the varnished natural cellulose, gross sanded, tinted honey and white lacquered.