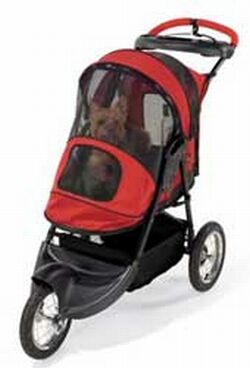 Pets too are part of family as babies are, and each one of us who has a pet would like to take them along while taking a stroll.
Here, we have a pet stroller for you which will make your pup or Kitten or any other small animal ready for the ride while you run, jog or take a stroll.
The main feature of this stroller – it has shock absorbing parts and oversized tires for faster mobility, a breathable mesh screen which keeps pet safe , provides shade and visibility, and even the outer lining is waterproof keeps your pet dry in rain.
Now, your Pet can accompany you for stroll in every season, its very comfy, I wonder is your baby pram so comfortable?