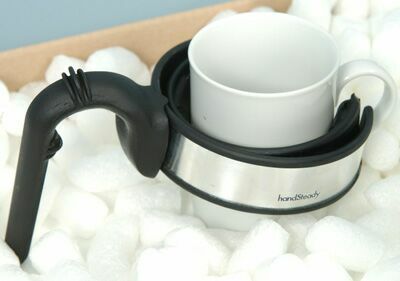 See, this handy-steady gadget, really its amazing idea for those people love to drink hot coffee in cold way. This new gadget allows people to drink their coffee with shaking their hand.
I have seen many times, old people are trying to hold their hot cups of tea without shaking their hands. This gadget will provide simple solution for them. The gadget is based on the mechanism of gravity to hold the cup. If the handle of cup is turning in an odd angle also, the cup would be in straight position.
Due to its design, this handy cup has been awarded for 2006 Design Disability Award.
Via: Coolest-gadgets