The garden is often the pride of the home, being a public display and private refuge all at once – an environment for reflection, for socialising, and for taking in the nature on your doorstep. But when winter approaches, the garden can become a somewhat hostile place to spend time. So what can you do to prepare your garden for the winter?
1. Winter Plants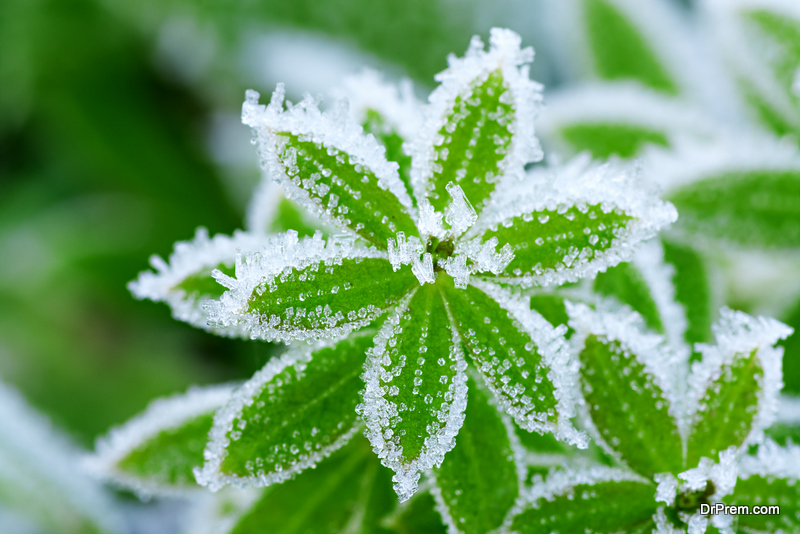 For all the positives of the winter months – crisp mornings, bracing weather to cosy up in, long evenings – the season is often typified by an absence of flora. Trees stand bare and flowerbeds appear barren, making your garden seem much more lifeless than it truly is. In order to make your garden a joy to behold even in the coldest months of the year, consider investing in winter-flowering plants that withstand the cold, and perhaps even flourish. Evergreen bushes are also a great start, to keep your sidings verdant in spite of the season.
2. Outbuildings
External structures in your garden do not need to be reserved for storing your lawnmower and tools; rather, you can create a cosy sheltered environment for yourself outside, whether to shelter in the shade or shelter from the rain. These outbuildings can range from gazebos to permanent patio outhouses, and can be a great way to add a unique element to your garden. Use decking for a durable, weather-resistant flooring solution to your outhouse, and roofing sheets to make sure it is completely waterproof so you can enjoy your garden even in the wettest of weather.
3. Chimineas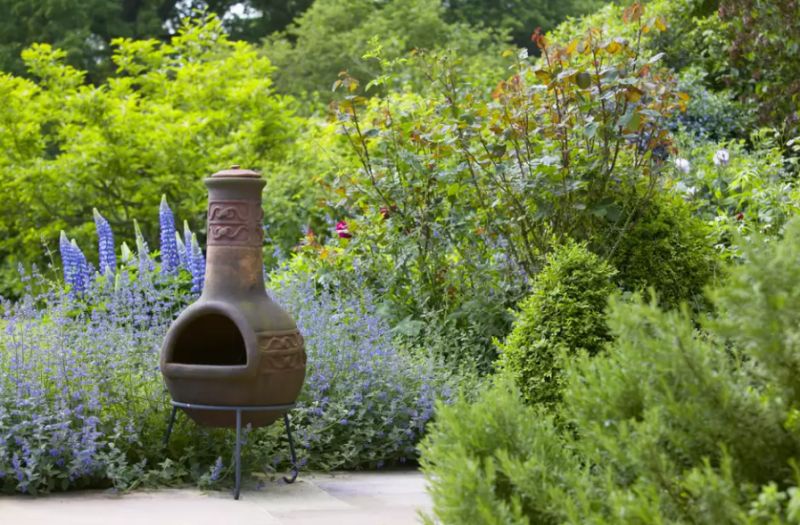 Chimineas are an excellent addition to any patio environment, both as a decorative feature and a practical utility. Chimineas come in many different shapes and sizes, and are commonly found made from clay or cast iron. They are wood-burners, with a distinctive design incorporating a narrow vent for smoke, and represent a bespoke way to keep warm on evenings spent outside; they were initially invented for bread-baking purposes in the 17th century, making them perfect for outdoor cooking as well!
4. Outdoor Heaters
Of course, if you are specifically looking for a heating solution to your outdoor space, chimineas might not fully suit your needs owing to their size and the directionality of the heat they give off. Thankfully, chimineas do not represent the only way you can keep warm in your garden; there is a wide variety of other solutions, which can heat a wider area and even do so efficiently. Solar-powered patio heating solutions are now available, offering a zero-carbon method of keeping warm on chilly evenings with a low visual impact to boot.
5. Storage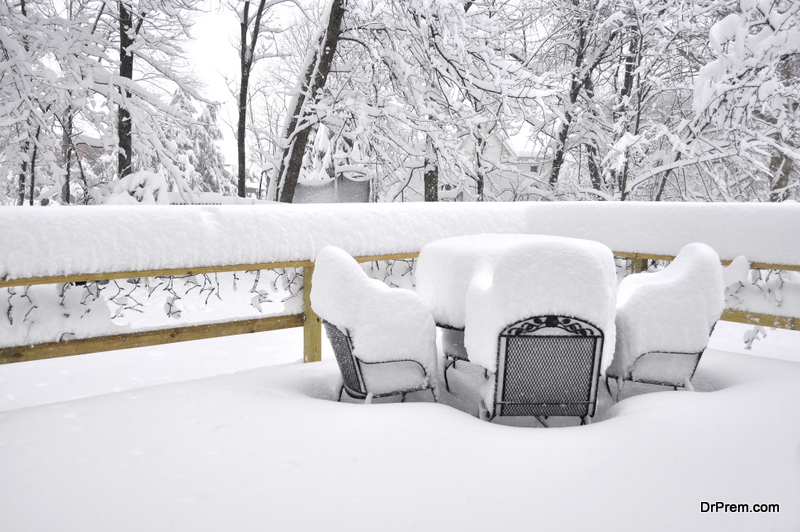 With the winter months come a season of relatively extreme weather, which can have a destructive effect on your outdoor furniture and belongings over a long period of time. Storage solutions can ensure your patio furniture lasts even longer, as well as provide a handy place to keep tools and equipment you may need to access over the winter months. This storage might be in the form of a shed, but many households are building external storage onto the side of their homes, for easier access to furniture – leaving the shed for gardening tools and other equipment.
Article Submitted By Community Writer