Selecting the right engagement ring style and design, is something you have to learn before deciding one for your future partner. In this, the ring setting is something that you should thoroughly consider. Ultimately, this is what determines how the ring would ultimately look. After that, the next thing that you should look for is the type of diamond that'd suit the best.
Lab-Grown Diamond Engagement Rings come in an immense range of appearance and designs. Just as an example, you could take a look at the normal solitaire ring and compare it with a triple-row halo one. Although both of these literally contain the same material, their styles couldn't be more singular. In addition, these also come under different price range.
Thankfully, if you are one of those who are looking to design their own engagement or wedding rings, you can even choose the engagement ring settings on your own.
Here, in this article, we would briefly explain what all you need to remember to set a lab diamond ring for you special one.
In case of engagement ring settings, what people most prefer is solitaire setting. It's because of its impeccable appeal and excellence. But there are also other settings that you can't afford to miss. So, let's take a look at 4 other engagement ring settings as well.
1. Prong Setting and Solitaire Setting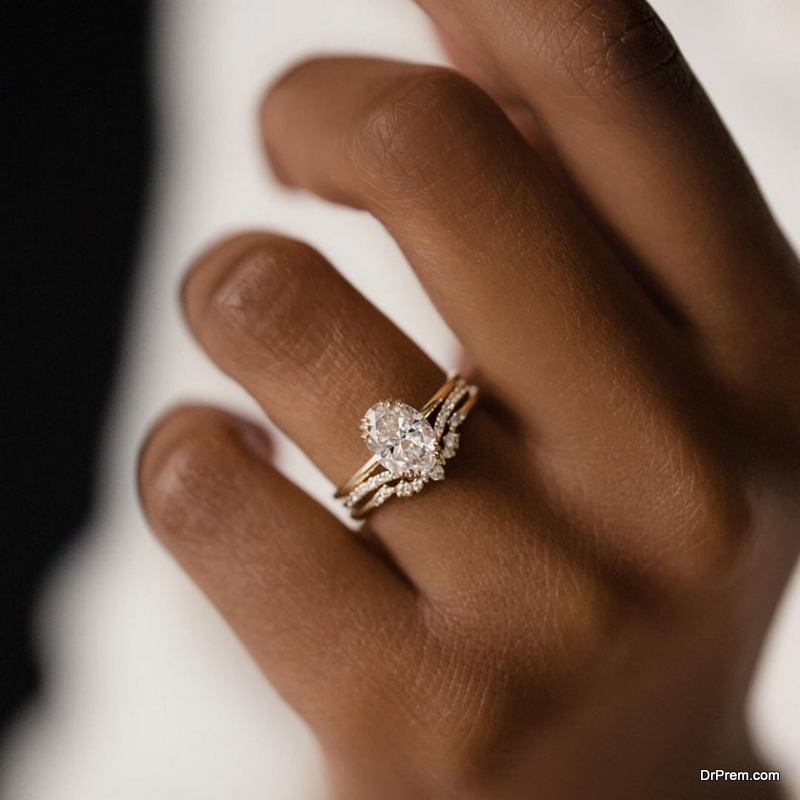 If there's one ring setting that you can classic, it's undoubtedly the prong setting. Prong is basically a tiny metal hook that holds the diamond firmly in its defined place. Depending upon your choice, these prongs could also be turned into different shapes like flat, pointed, V-shaped etc.
Nevertheless, from all the prong settings that are out there it's the solitaire setting that has gathered most fame, and it isn't without any reason. It is the best choice if you want to bring all the attention to the stone. There's nothing to diver us from it.
2.The Tiffany Setting
In 1886, Tiffany and Co. experimentally created a solitaire six-prong setting. This was done in order to focus more light on the diamond, and it achieve its result. Now, this setting is famous as "The Tiffany Setting", and is also recognized as "blade edge" thanks to the style and shaft of its prongs.
3.Bezel Setting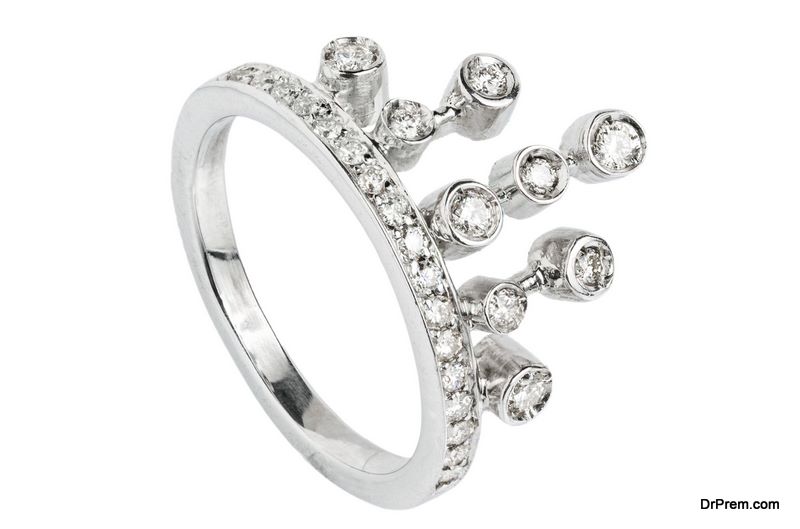 The Bezel Setting is yet another popular ring setting. Its cutting-edge appearance and singularity make is suitable for people who live an active work life. Deviating from the usual prongs, this setting utilizes specially designed metal rims to enclose the diamond holding it tightly in its place.
4.Tension Setting
Tension setting is also popular as pressure setting. This setting owes its name to all the strain that the metal band undergoes to hold the diamond in its place. As a result, the diamond look as if it is suspended within the sides of the shank.
5.Channel Setting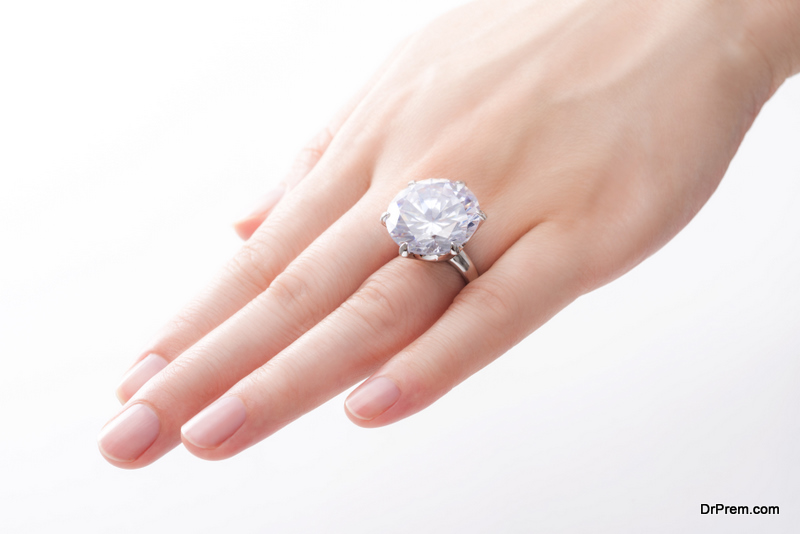 The channel setting is a method that's more pronounced for its security, so it is most used for setting tiny diamonds. This is done by making a metal channel of shimmering stones flush with the shank. In this setting, a great quality channel is use to set the diamonds and also to decorate it.
How to Pick a Ring Setting
Your Lab Grown Engagement Ring setting is where you need to start your entire ring design. Selection largely depends on personal preferences along with your lifestyle (your fiancé-to-be's). Some settings suit to active people or those who work mostly with their hands, while other designs are more suitable for high-set stones.
So, select your engagement ring settings today at New World Diamonds, and your own wedding ring.
Browse on our beautiful engagement ring collection today!
Article Submitted By Community Writer