Every workplace must be adequately maintained in terms of hygiene – especially areas where you have direct contact with clients. Cleanliness is essential if you want your company to have a good reputation and a positive work atmosphere. Dust and stains are undesirable if you want to do business seriously.
Hygiene within the business premises is crucial. It's a mirror of the seriousness of a company and its employees. Based on the appearance of your work premises, potential associates and clients create a first impression of you. That can be of utmost importance for the further success of your business.
Besides, a contaminated workspace can decrease work performance. Workers can get sick or injured due to poor workplace hygiene. So, by cleaning working facilities, managers can keep productivity at a high level.
Business space hygiene is important both outside and inside. By using professional power washing services, you can maintain the cleanliness of the exterior. For the hygiene of the interior, you have a variety of cleaning services at disposal.
1. Cleaning the Exterior of Business Facilities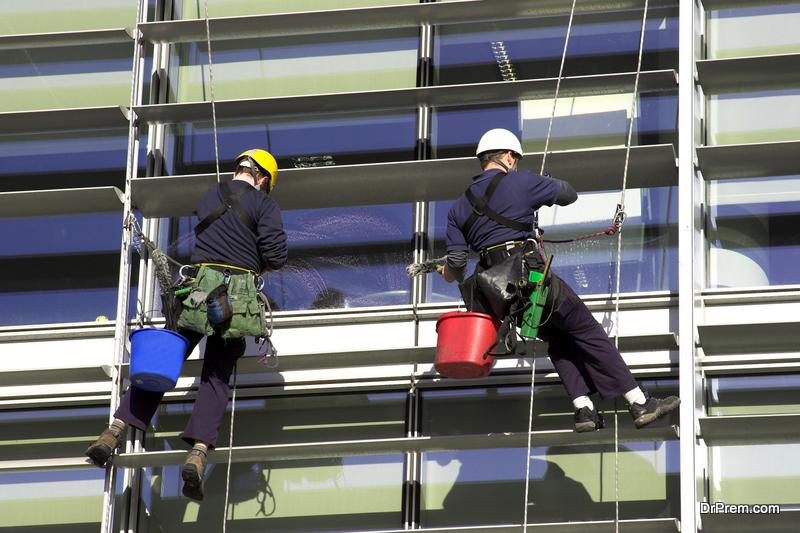 It may seem like a very demanding and unnecessary job to wash your business facilities' outer walls and grounds. But if you care about your company's reputation, you must not allow your buildings to look dirty and neglected.
Cleanliness is of utmost importance for both the exterior and interior of commercial facilities. Daily maintenance can be a task of a particular employee or a team in charge of hygiene. From time to time, more thorough cleaning is needed to restore your facility to its former glory.
There are many agencies and contractors providing commercial cleaning services in London. You can hire them to maintain the exterior of your facilities. They offer many different services, such as cleaning façade, roofs, windows, driveways, and parking lots. These experts may also offer specialized services, such as removing graffiti or birds and small rodents from gutter or HVAC systems.
By using power and pressure washers, cleaning contractors like Oiler Depot can do much of the work. These devices have a large number of settings, depending on the substrate on which they are used. So, the same machine can clean metal, wood, or tiles. Trained workers know how to use fine cleaning adjustments for more porous surfaces such as natural stone or concrete.
2. Floor Maintenance
Floors occupy a large percentage of space in every commercial space. That is why their maintenance will be the most significant part of the job. When building a facility, business owners opt for robust and durable materials, especially in rooms with high traffic. Still, this doesn't mean that these floors are permanent, and especially that they are not prone to dirt.
The choice of flooring materials for business space depends on aesthetic requirements.On this web page, check the types of materials recommended for this purpose. But you have to find a balance between what you want to achieve visually and the ease of maintenance. That way, the cleaning process wouldn't take too much time.
Hiring cleaning agencies ease this task. Unless you have employees, who work on floor maintenance, it's not always possible to clean these surfaces thoroughly. Professional cleaners use modern equipment for deep washing and quick drying of floors. They are trained to work on devices like sweepers and scrubbers and do the job quickly and discreetly.
3. Carpeting Cleaning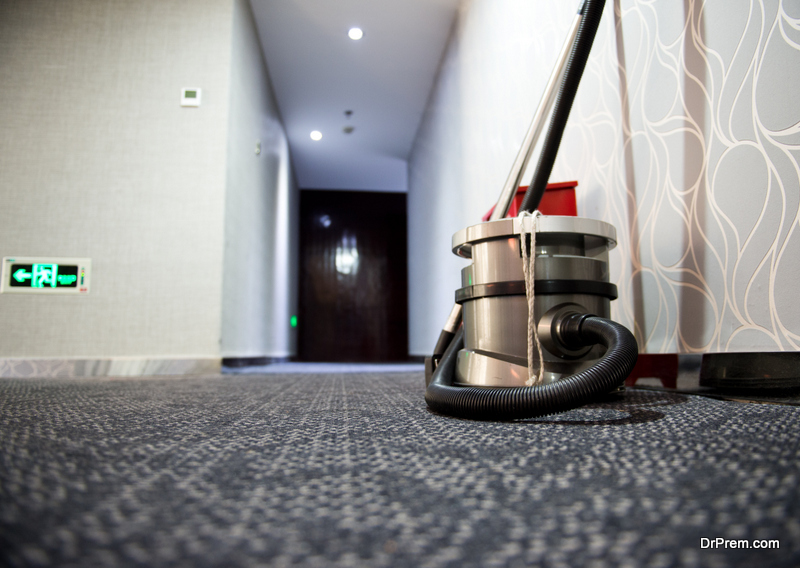 Solid floors are recommended for places with high traffic. You can put carpets in rooms where fewer people function, such as offices and boardrooms. Setting up rugs is also recommended in reception halls, hallways, and all those places where it is necessary to add warmth to space.
The carpeting in selected colors and designs add beauty to your workspace. It also prevents damage to floor surfaces. Still, soft floor coverings are ideal places to collect dust, dirt, and bacteria that passers-by bring on their shoes.
Dirt deposits make carpets look old and filthy. Regular deep washing will restore their shine and make them functional again. You may not have known, but rugs are great noise reducers and collectors of airborne particles.
4. Upholstery Washing and Disinfection
Fabric coverings on business inventory prevent its wear and tear. They also make clients and employees feel more comfortable and relaxed. Sitting on upholstered chairs is undoubtedly better than wooden benches. And because the furniture has daily use, upholstery requires frequent washing and sanitizing.
Know that these places are not clean even when they look like that. Oil, dirt, and dust can seep deep into the material. It is advisable to perform surface cleaning every day. That should be the responsibility of your hygienists. But deep washing and sanitizing should be left to professionals at least twice a year.
5. Window and Glass Surface Cleaning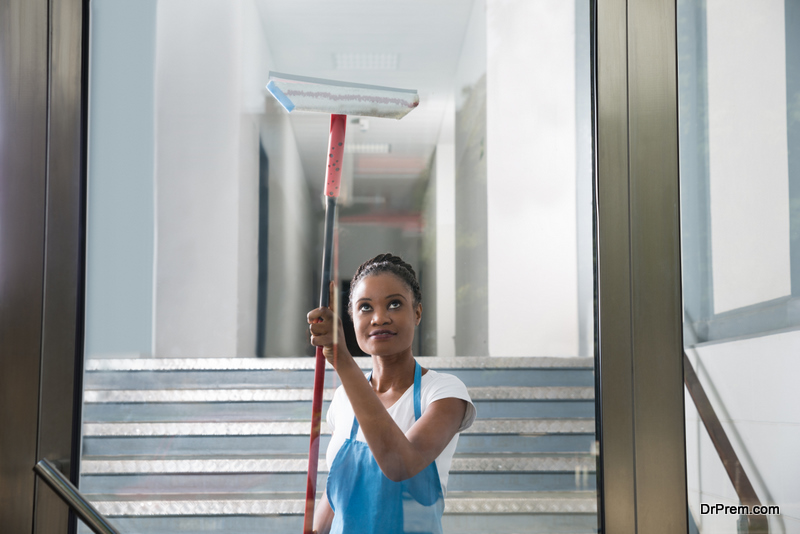 Modern office buildings have a multitude of glass surfaces for several reasons. Large windows make the rooms brighter. Glass and plexiglass (used to protect the windows) are easy to maintain. Also, these materials used as wall covering look much more attractive than tiles or concrete.
The problem with glass surfaces is that they get dirty quickly. Even the smallest stains and irregularities are easily noticeable. Water, dust, dirt from the streets, and the remnants of cleaning products can make the windows look messy. If not washed right, windows can look even filthier.
Internal washing of glass surfaces is the responsibility of in-house staff. But external window cleaning requires trained experts. Work at height and inaccessible places are often required. To wash the windows from the outside, professionals need special protective equipment. They also use cleaning agents that don't damage glass surfaces.
If you think of starting a window cleaning business, check this source.
The hygiene of business premises is not only crucial for a first impression. Every employer should provide a clean and healthy environment for their staff. Clean workplaces have a high impact on the physical and mental health of employees. It also affects their productivity. You can do this work on your own (within the organization), or consider hiring a cleaning company.
Article Submitted By Community Writer