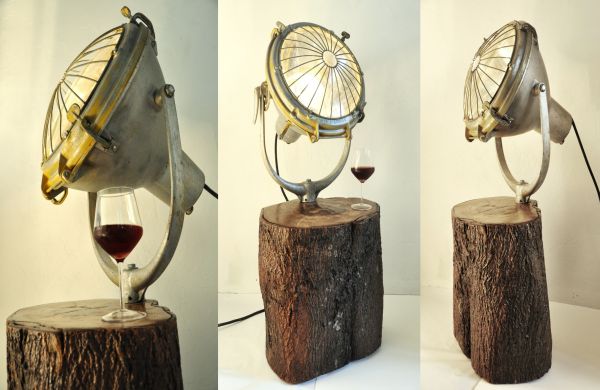 Simply cannot imagine the base for the industrial light that can also function as a coffee table but it has been made possible by the creativity of Katie Banks, the product development manager with a background in industrial design, strategy and engineering.

The industrial lights were never so attractive before. The Princess Tree base for the light has given it a unique look and the strip down from the original yellow has taken off the rough feeling of an industrial light. The waterlox treatment has given the tree stump a smooth and glossy look to tone down the ruggedness of the industrial light.
The tree stump base supports the light to get the indoor elegance of a lamp. The light will take a lot of courage for you to get it to your living room but if you do, one thing is for sure that you will make a creative statement of your own to last a really long time.
Via: Coroflot